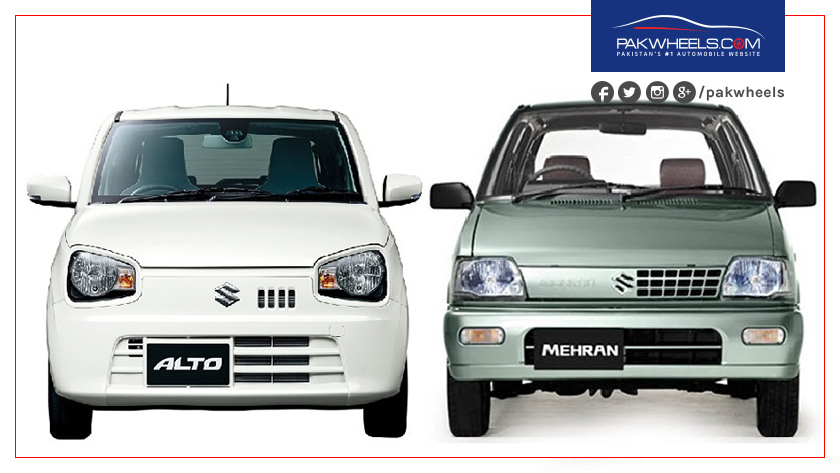 Suzuki Alto – A Brief History of One of The Most Popular Cars in Pakistan
If you spent your childhood in Pakistan, then chances are your first family car was a Suzuki Alto (Mehran). And if that is not the case then one of your friends must have had one. Suzuki Alto always enjoyed a healthy market share in developing countries mainly due to its economical price and fuel economy. So today we'll take you through a brief introduction of all the generations of Suzuki Alto to date.
First Generation Suzuki Alto (1979–1984):
The first generation Suzuki Alto is the car which really defined and lifted the Kei-car segment. Introduced back in May 1979, you could buy Alto with either 3-doors or 5-door configuration, which came with 3-engine configurations:
539cc T5B
543cc F5A
796cc F8B
And as cars weren't so technologically/mechanically advanced back then, so there was no ABS or power steering. It just has a 4-speed manual transmission. The front suspension was a coil strut and leaf springs for the rear. However, it was the cheapest car in the market at a mere $1,900 and enjoyed immense success. It is also known as Suzuki 800 or Suzuki FX in Pakistan.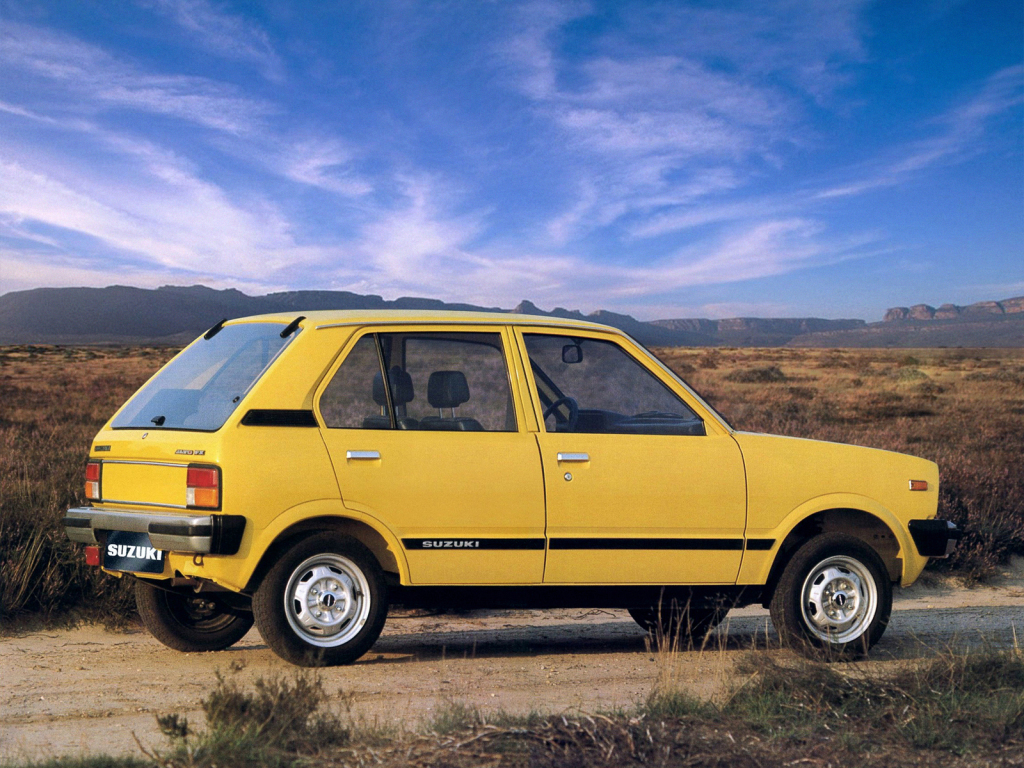 Second Generation Suzuki Alto (1984–1988):
Five years after the original Alto, Suzuki decided to have its successor. Though the second generation could also be bought in 3-door or 4-door, however, this time around Suzuki made a couple of changes by removing the base 539cc T5B engine and introduced three new transmissions:
4/5 Speed Manual
2 Speed Automatic
3 Speed Automatic
That's not all, there was also a performance version featuring a turbocharged engine which appeared back in 1985. Later improvements also made this car earn the badge of being the most powerful Kei-car of its time with 64Hp. However, suspension configuration remained the same.
Second Generation is entirely out of production globally except in Pakistan where it was sold under the "Mehran" badge as of 2017.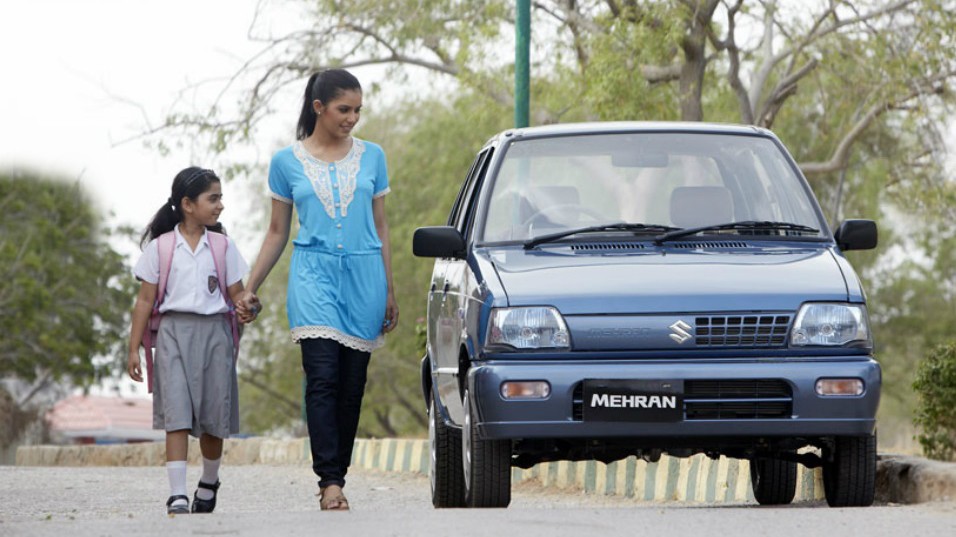 Third Generation Suzuki Alto (1988–1994):
With just four years after the release of second generation Alto, Suzuki once again decided to make a couple of changes to its existing model. The most considerable difference was design. The design was quite angular following the new design theme while being taller at the same time. Suzuki also introduced a four-door version which had a sliding door to the right.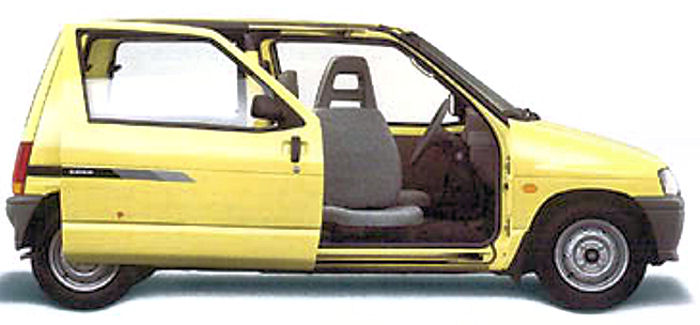 Suzuki also decided to remove the option of two speed-manual along with the 800cc engine for the export models. However, this was the beginning of a new era. 3rd Gen Alto came with a 660cc engine which will remain the standard for decades to come. However, this car was never built for international markets as it didn't come with the left-hand drive option.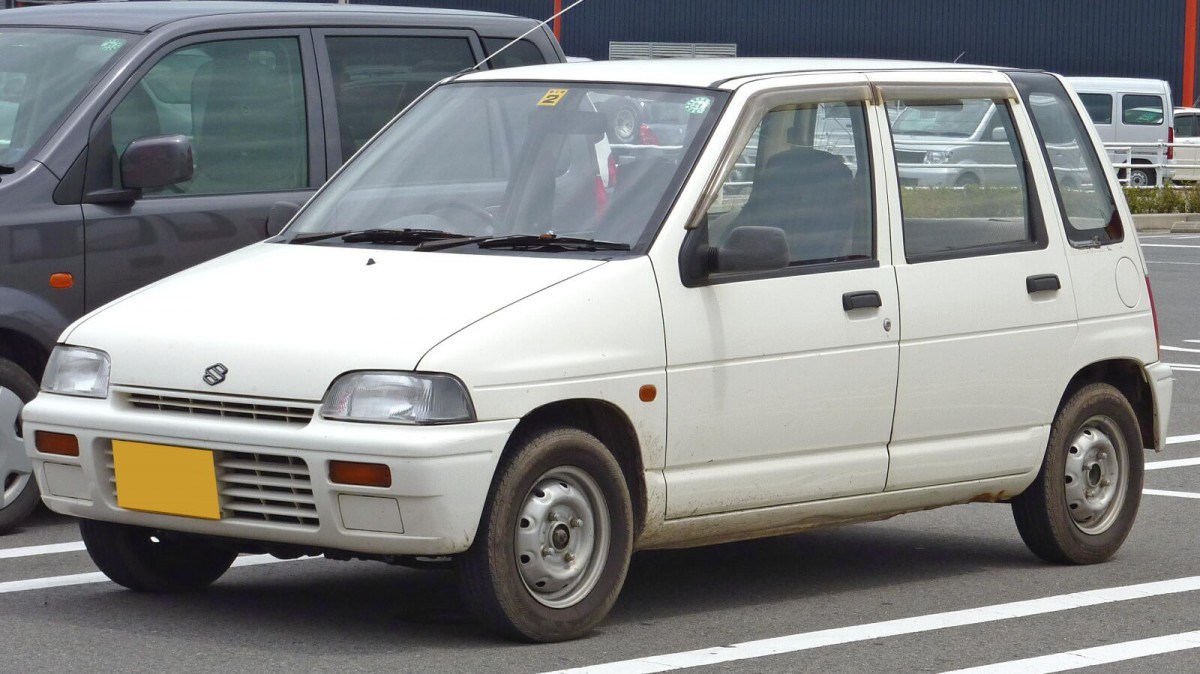 Fourth Generation Suzuki Alto (1994–1998):
Alto 4th Gen made it to the market back in 1994. The exterior design somewhat retained the looks of the previous model. Though this model received no major upgrades or features, Suzuki decided to discontinue the sliding door feature in this car and the original 543cc engine option was also no longer there. Other than that the performance variant of the car was still available.
However, it was in March 1995 when the Alto SV model made its first appearance. Known to be the special fuel economy model, it came with
A/C
Power Steering
ABS
Audio System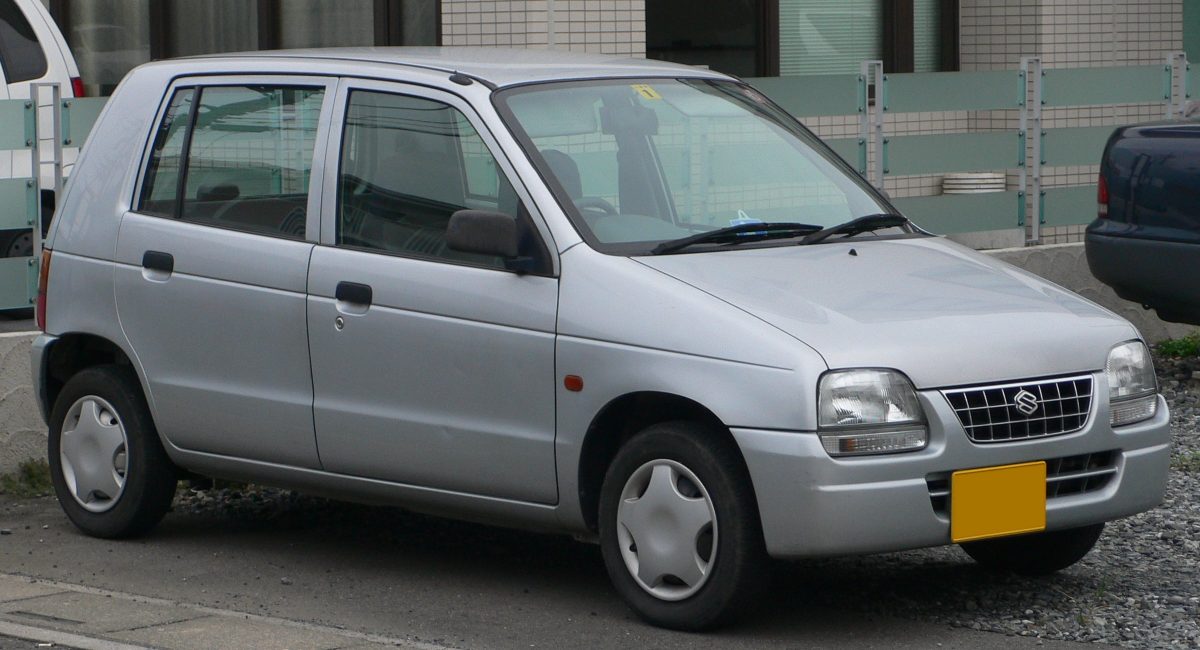 Fifth Generation Suzuki Alto (1998–2004):
Introduced back in 1998, the 5th Gen alto was a pretty good-looking car of its time. It had a reasonably modern looking design which even today holds up quite well concerning exterior looks. With this model, Suzuki introduced the CVT transmission along with the automatic and manual transmission options. The 5th Gen Alto was also bigger in every dimension as compared to the previous generations and a lot heavier too.
Pak Suzuki also started the production of this generation in 2000 all the way until 2012 when due to some technical reasons the company had to stop the production. However the PKDM units were equipped with a 970cc F10A engine, and unlike the JDM variant amenities like ABS, power steering was missing; however, A/C was luckily present.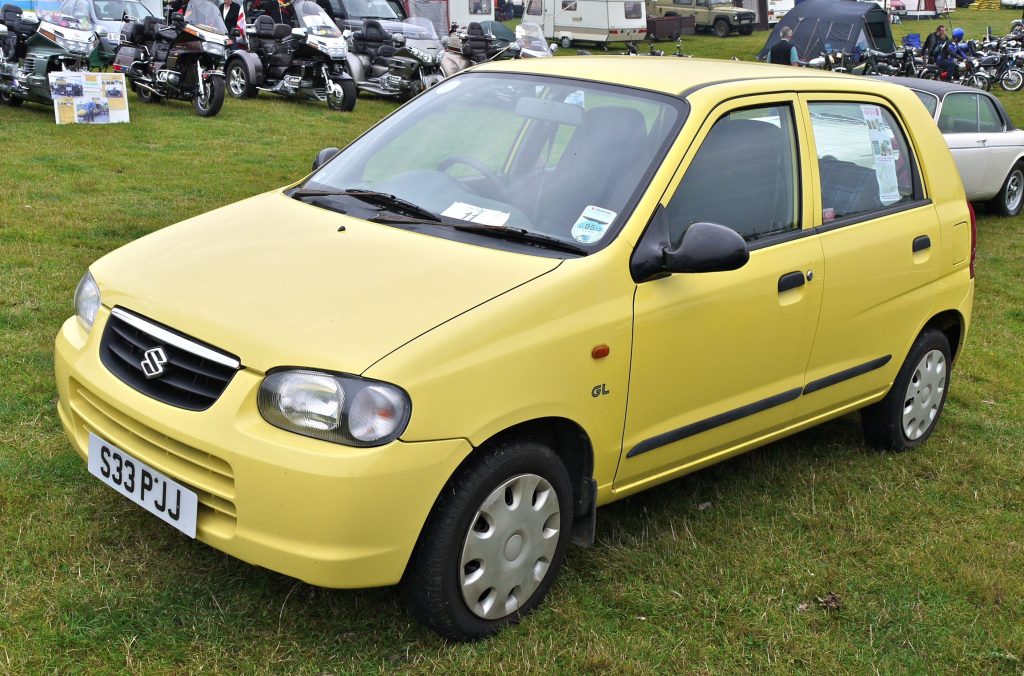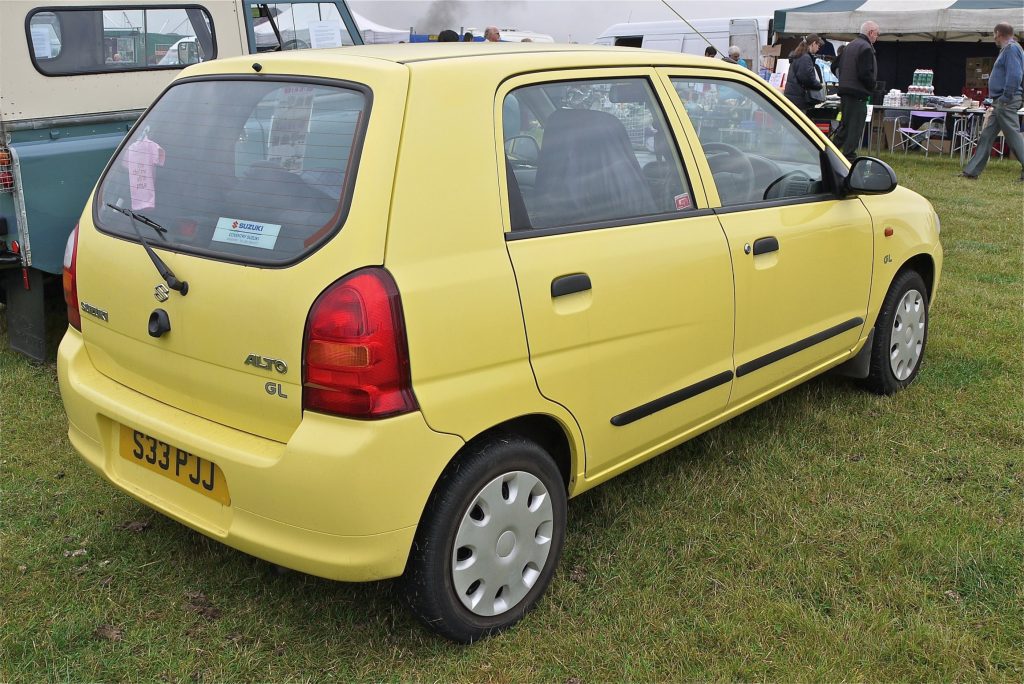 Sixth Generation Suzuki Alto (2004–2009):
Sixth Generation Alto was probably the most unattractive car of the series. This car was edgier and boxier, and many didn't like the way it looked. Moreover, the turbocharged version was no longer available. The engine choice was also limited to 660cc K6A engine. Suzuki did, however, add a lot of equipment to this car such UV glass panel, rear camera, infotainment system along with the standard equipment, etc. Many of these units were imported in Pakistan, and you can find yourself one with a very reasonable price even today.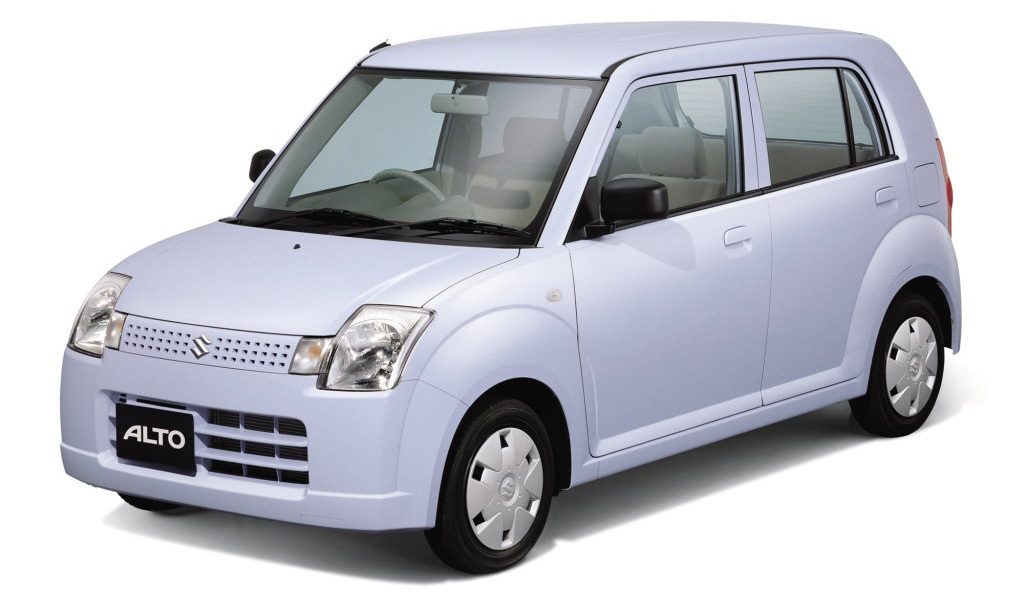 Seventh Generation Suzuki Alto (2009–2014):
Due to the fact that the 6th generation wasn't well received by the people, the 7th Gen Alto was a lot better in terms of exterior design. This generation was curvier and modern looking and had all the amenities present in the previous model along with a few new features such as eco mode and traction control. The FWD with CVT version of this car turned out to be very fuel efficient returning an impressive 24.5km/l. Also, there was an option of a new and more powerful 998cc K10B engine along with two 658cc engines. Overall it was an impressive package, and people liked it a lot. It was also imported in considerable numbers in Pakistan with price ranging from 9-12 lacs.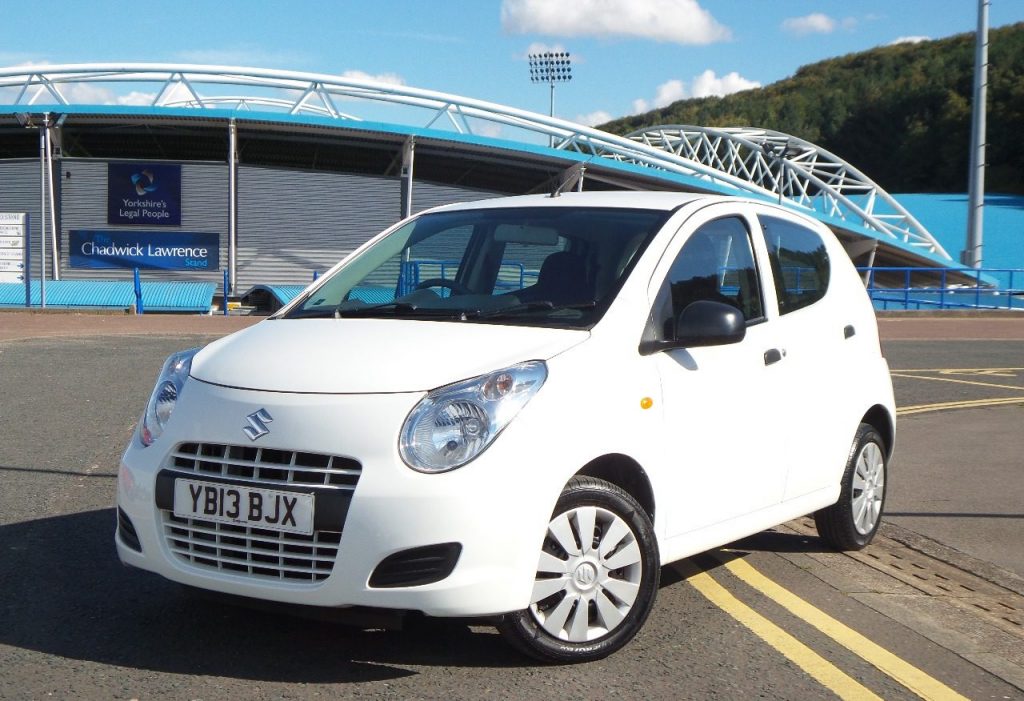 Eighth Generation Suzuki Alto (2014–present):
And finally, the 8th and the current Gen Alto made its official debut in 2014. The car has a retro-styled design – a throwback to the first gen Alto (Suzuki 800). Moreover, it's surprising how much equipment and features Suzuki managed to put in this car such as:
Keyless Entry
Push Start
Traction Control & VSC
7 Airbags
Collision Alert
Retractable Side Mirrors
Suzuki also managed to bring back the turbocharged variant for this generation known as the Alto RS which comes with bigger wheels. However, it is not available in a 3-door variant. If we talk about fuel economy, then you would be surprised to know that this car can do 37km/l making it one of the most fuel-efficient vehicles on the planet.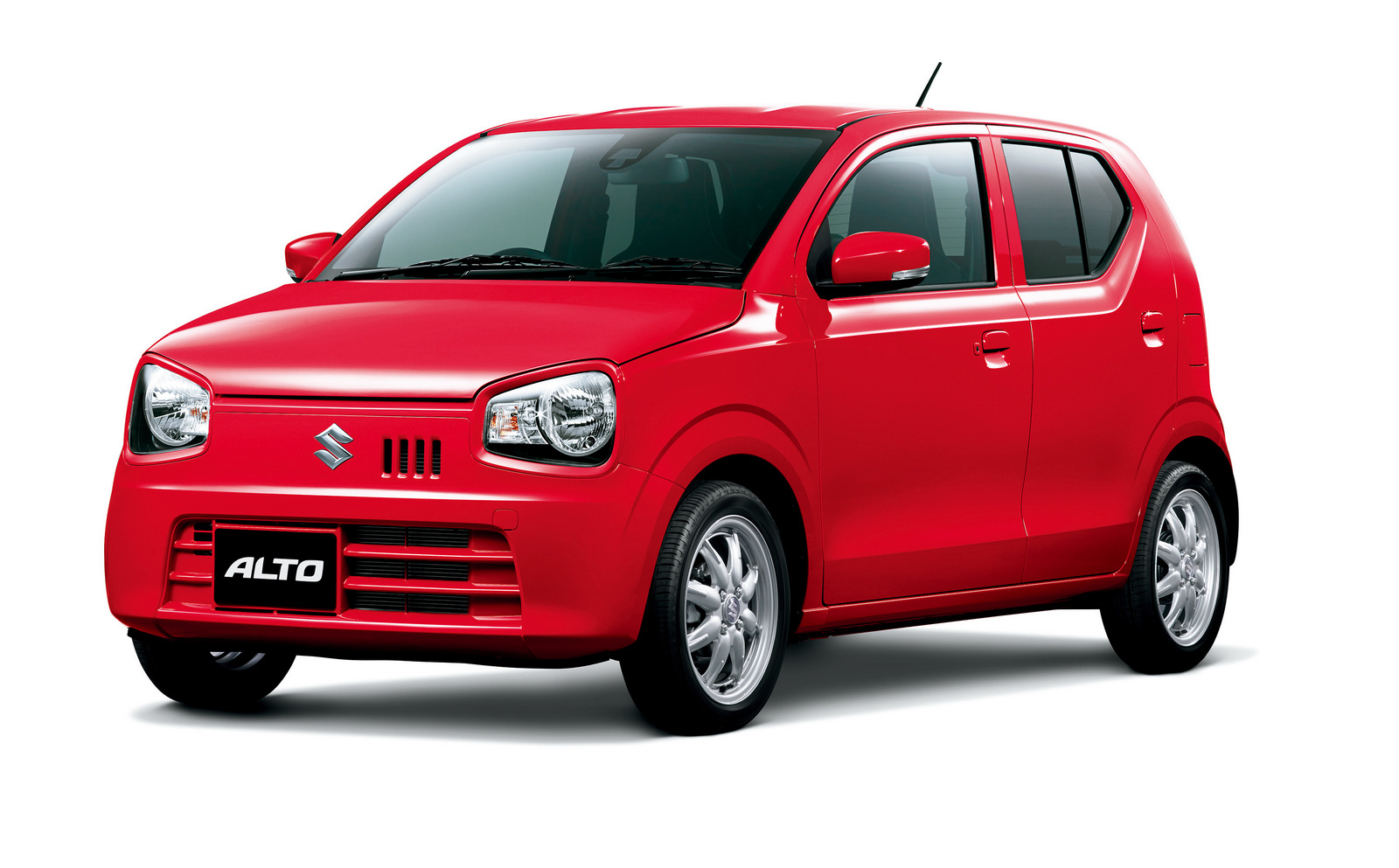 If you have one of these cars, please do share your experience in the comments section below.
Download PakWheels App