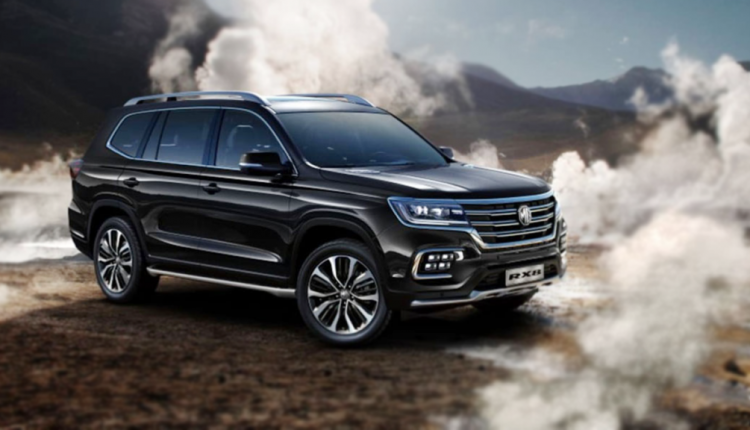 MG RX8, A Competitor of Toyota Fortuner, Will Be In Town Soon?
So, another day and another car teaser by Javed Afridi. Like before, the JW-SEZ Group head shared a video of the new car on his Twitter handle with a hint that it will "arrive in Pakistan soon". This time the vehicle is MG RX8, which is a mid-size SUV. Afridi wrote: "MG RX8, the legend will be here in your town soon."
MG RX8 THE LEGEND WILL BE HERE IN YOUR TOWN SOON. pic.twitter.com/tToY5CA7mE

— Javed Afridi (@JAfridi10) July 12, 2021
The Vital Question: 
But the question is, what about the last ones? Afridi has teased about MG3, MG5 and MG Gloster in different tweets earlier. He even claimed that MG would launch MG3 under Rs2million in Pakistan, increasing the excitement of the consumers, but after that, there is an update on those cars. 
Furthermore, earlier this month, there were reports that a unit of MG5 has reached Karachi port, and MG Pakistan will test it on local roads. However, our sources told us that there is no MG5 at the port currently. Meanwhile, MG sources have asserted that the company has imported MG5 and Gloster CBU units for testing. As per those sources, MG Pakistan will test these vehicles thoroughly and then launch them. So, it would be a long wait apparently. 
We think this 'teaser series' should stop as it increases the excitement of a common buyer, but then MG and Javed Afridi go completely silent on them. The company should focus on its current models and their delivery system.
There is no doubt that MG HS and MG ZS EV have received a very good response from the buyers. However, there have been repeated reports of delays in deliveries of HS,  resulting in backlash for the company.
Launching new cars in Pakistan is undoubtedly a great step, but sharing just teasers after teasers will not help anyone. Also, MG Pakistan should work on the local assembly of MG HS because it has been selling only CBU units so far.
What do you think about this new teaser? Do you think we will get RX8 any time soon? Share your thoughts in the comments section. 
For more news, views and reviews, keep visiting PakWheels Blog.