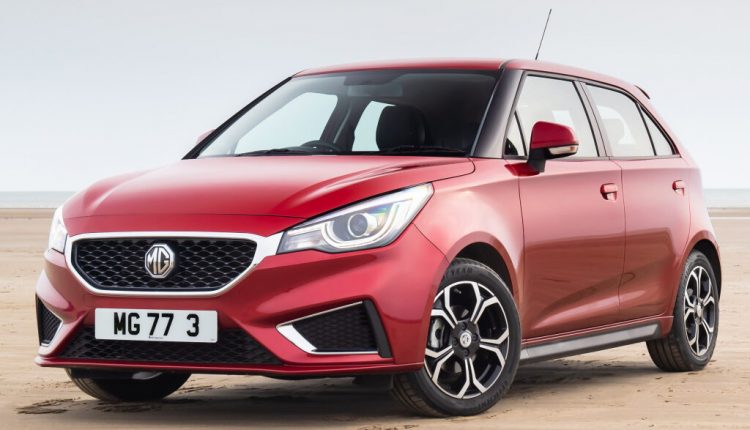 MG 3 — A Hatchback In Less Than 2 Million!?
Yesterday, Javed Afridi teased another episode of "MG in Pakistan" starring MG 3. It's the smallest car in the MG lineup. Afridi first asked his Twitter followers to suggest a price for this MG hatchback in Pakistan. Later, he joined the conversation with a price tag of less than 2 million. 
MG 3 🚘
SUGGEST PRICE FOR 🇵🇰⁉️ pic.twitter.com/DgcR9fwaKa

— Javed Afridi (@JAfridi10) February 17, 2021
Afridi's teasure of another MG car is no surprise for Pakistanis. We have already witnessed his tweets about a couple of MG superstars, MG 6 sedan, MG RX8 SUV, and MG Gloster. However, this is the first time that Afridi has brought an affordable MG hatchback into the limelight.  
LESS THAN Rs 2 MILLION 🙄⁉️ https://t.co/jF3qmxWS37

— Javed Afridi (@JAfridi10) February 17, 2021
MG 3 Hatchback
MG 3 is a 1500cc subcompact hatchback. The car is available in the international market in its 2nd generation. Its 1.5-litre engine comes with a 5-speed manual and a 4-speed automatic transmission. The car has a sharp look and a set of premium features, such as:
Cruise Control

8" touchscreen infotainment screen

Rear Parking Sensors

Six Airbags

Emergency Braking Assistance

Hill Hold Control

Tyre Pressure Monitoring System (TYPS)
In the Chinese market, MG 3 costs between Rs. 1.74 million and Rs. 1.91 million.
MG Pakistan's strategy is to flood the local market with thousands of Completely Built-Up (CBUs). The company will capture the hearts of consumers with imported CBU units until the local production of cars starts in Pakistan. On top of that, the new entrant is eyeing to grab a seat in each car segment of the Pakistani automobile market. From hatchback to sedan and SUV, Afridi has given us a sneak peek into multiple MG superstars.
As per the words of an MG official, "We are going to spoil car consumers with options". 
If MG Motors launches MG 3 in Pakistan, consumers will get the option of an affordable hatchback other than Suzuki Cultus and Kia Picanto. Will MG enter the budget car segment of Pakistan? We'll see.