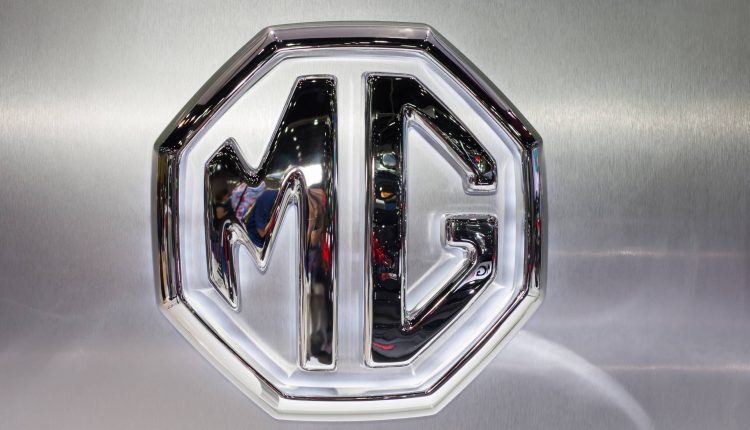 The local car industry and media are abuzz with alleged 'under-invoicing scam' involving Morris Garage (MG) Motors. The reports suggested that declared value at customs of MG HS  is $11,632 per unit. The media presented the case on the basis of this car's prices in other countries. However, we believe this is not the right comparison because every country has its own duties and taxes; hence, we cannot compare the cars' price in one country to rates in another country. 
For additional information, the declared value of KIA Sportage All Wheel Drive (AWD) is $18,140, and for Sportage Front Wheel Drive (FWD) is $16,275. Meanwhile, value of Hyundai Tucson (AWD) is $18,186, while Tucson (FWD)'s is $16,206. So, in comparison, the value of MG HS is indeed less.
However, we can say that SAIC might be selling these units to JW-SEZ at a low price. This looks very attractive but at the same time, raises questions because it seems like it is "under-invoicing". This could also be why the company has struck out goods declaration with the black marker, and the declared value has been made discrete. 
This report has created concern in the market, especially among the buyers/owners of MG vehicles. Furthermore, MG Pakistan's name has also been affected, which could be bad for company's business in the future. 
Later Update: 
The later media reports suggested that FBR has dropped the investigation against the company. Renowned journalist Kamran Khan tweeted: "Speaking on alleged under-invoicing in imports of MG vehicles in Pakistan, a senior FBR official just informed me that prima facie there's no evidence of under-invoicing." The journalist further quoted the FBR official, saying "well-entrenched market players are disturbed with new entrants in the sector". Retweeting the statement, Javed Afridi, the face of MG Pakistan, said: "Allah gives respect to anyone, he wants."
وَتُعِزُّ مَنْ تَشَاءُ وَتُذِلُّ مَنْ تَشَاءُ https://t.co/Kjmj37KBVw

— Javed Afridi (@JAfridi10) February 16, 2021
Twist: Javed Afridi Not Linked to MG Officially:  
Here is an interesting twist for you guys, Javed Afridi has no official post or link with MG Motors. According to sources, Afridi has no official position in the company and has no role in making any policy decisions. Isn't it interesting? Because Afridi is the face of MG Pakistan on social media, but apparently has is not linked to the company. Maybe, he is doing all this promotion because he has close ties with MG officials. We are not sure, but it is great he is promoting the company, although he has no role in MG Motors Pakistan.
So, What's Up and What Could Happen Now? 
The recent update is that FBR has sent the case to Directorate-General for in-depth investigation and Audit." The Audit of the importer's record can reveal the issues if there are any," FBR stated.  
Believing these reports, it seems that the case has been closed; however, these are reports and maybe not true. Henceforth, we have brought you the scenarios, what could happen to MG Motors, owners of MG cars and people who have booked the vehicles.  
Scenario 1: 
The first one is quite straightforward. FBR would write to SAIC in China asking about the actual price of the car. If Chinese company says that yes it sold the vehicles at $11,632 to MG Pakistan, then the case is closed. Because the parent company would say that this is the actual price; hence, there is no need for further investigation. However, MG Pakistan's reputation will remain affected, mainly due to media trial in the last 5-6 days. And sadly, nothing could be done in this regard.
Scenario 2: 
This one is rather dangerous, especially for current owners of the MG vehicles. You ask how? Let us tell you. If FBR found out that MG is selling the cars with 'under-invoicing, it would launch a proper investigation. Here it gets very interesting, as per Pakistani law, the beneficiary pays the extra duty on a product, also called short recovery, for example, When you book a car at a certain price, but its price goes up at the delivery time; you would pay the extra cost, not the company or dealership.
So, MG has currently delivered 400 SUVs across Pakistan, while 3600 are pre-booked because it has celebrated 1,000 sales in Islamabad, 1,000 in Faisalabad and 2,000 in Lahore.  MG has to give the details of those 400 owners to FBR, and those owners would have to pay the extra duty/tax on the vehicle. Meanwhile, other 3,600 customers, who have booked the car, may have to pay extra for the car because, after implementation of the actual price, the rate of MG cars would surely go up. 
So, all in all, the customers would be the affected entity in this scenario. That is why our advice is to be very careful while buying imported/CBU units of the car.
Booking Cancellation of MG Cars: 
Here is additional information about the cancellation of MG vehicles. As per our sources, you will get the complete booking amount back within 14 days. Meanwhile, the company will cut 2.5% after two weeks and this clause is in the registration form. Hence, always read your booking documents very carefully for your own benefit.
MG Stance:
Meanwhile, MG Motors has rejected these allegations, as the official told PakWheels that some old entities in auto industry are trying to hamper the company's reputation. "We want to ensure our customers that we will continue delivering vehicles without any delay," the official said. He further stated that striking out some details with a black marker was mistake by some of MG's dealerships; however, they have been asked not to do so from now on. Furthermore, the company said that it has submitted a letter to the Excise department because the MG cars' registrations were halted. 
In conclusion, we hope that MG would come out of this whole scandal, clean, and keep on introducing new cars. Furthermore, it should start the production of CKD units in Pakistan because it would increase buyers' trust on the company.