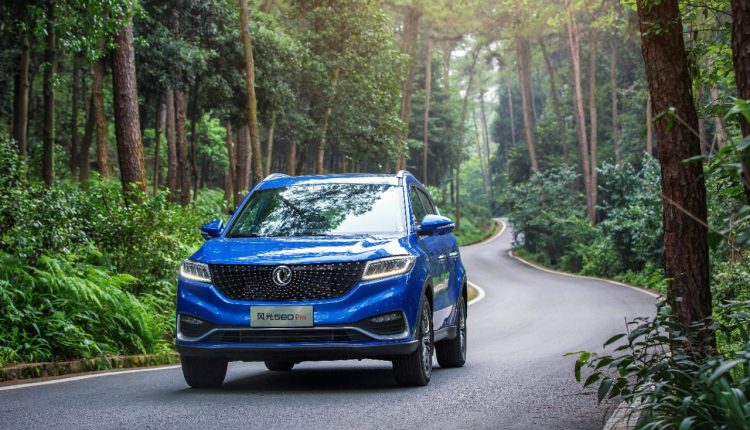 Customers Compensated Over Late Delivery of Glory 580 Pro
In a praiseworthy step, Regal Automobile has compensated the consumers over delay in delivering DFSK Glory 580 Pro. The late car deliveries are kind of a norm in Pakistan's auto industry. However, the COVID-19 pandemic had worsened the situation. Most car manufacturers do not bother to offer any explanation or compensation to its customers over late deliveries, but Regal Automobiles has set a new example.
In a notification, the company apologized for the inconvenience due to delay in the 580 Pro delivery. As compensation, the company has offered free maintenance of 1 year or 12,000 kilometers (which comes first) as a goodwill gesture. As per the company, one year or 12,000kms maintenance includes the followings:
3 Oil Changes

3 Oil Filters Change

1 Air Filter Change

Free Periodic Maintenance @1000kms, 5000kms &10,000kms (Labor only)
The notification added that for further detail or any assistance, consumers can contact the company's Customer Assistance Centre.

Glory 580 Pro Features:
Regal Automobiles launched Glory 580 Pro in December 2020 as a competitor of Proton X70, MG HS, KIA Sportage and Hyundai Tucson. Furthermore, 580 Pro is Pakistan's first 7-seater compact SUV. Earlier, the company introduced Glory 580 in 2018 as a CBU vehicle. Later, the company launched the local assembly in Pakistan in early 2020. Moreover, the Pro has also been sold as CKD vehicle. 
Engine and Transmission: 
The car comes with 1498cc Turbocharged engine, with maximum 150hp at 5600 RPMs and 220Nm Torque at 4000 RPMs. The engine is mated with the latest CVT transmission, which gives the vehicle a smooth and comfortable ride.
Drive Mode:
Glory 580 Pro has been launched in Front Wheel Drive (FWD) variant, making it an excellent choice for the urban drive, as well as for travel in the mountains. However, it must be remembered that the SUV is not for a pure off-road experience; you can drive it in the mountains but on roads.
Seating Capacity in Glory 580 Pro: 
The new compact SUV is Pakistan's first 7-seater SUV, meaning it would be a great vehicle for you and your family. You can easily go on a long trip with all of your family members or a group of friends in this car. The spacious SUV would give you an experience to remember, for sure.
Cruise Control: 
DFSK has installed Cruise Control feature in the car, an excellent option for long travel. With this Cruise Control, you can adjust your vehicle's speed at a specific point and enjoy a smooth experience on highways and motorways. Furthermore, this feature is great for fuel-saving as it runs the engine at a constant speed, henceforth less fuel consumption.