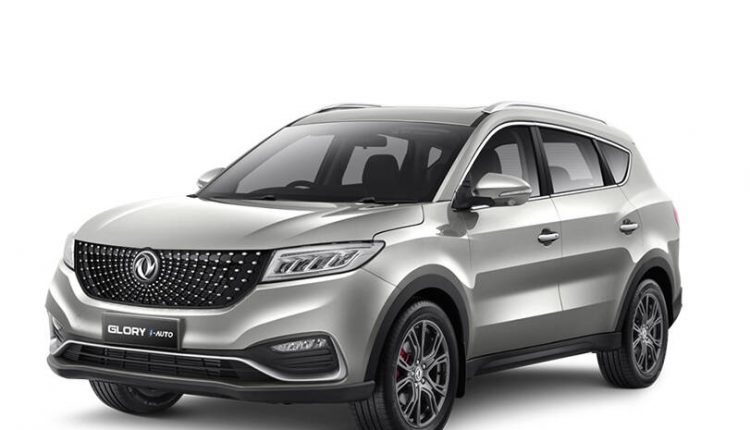 Glory 580 Pro Launched- Price, Features REVEALED
Glory 580 Pro has officially been launched in Pakistan. The company released the car during a virtual launching ceremony on December 20. During the launch, the company revealed the price, specs and features of this new compact SUV.
Price of Glory 580 Pro: 
DFSK has set the price of its new crossover compact SUV at Rs4,549,000. It is pertinent to mention that earlier, it was reported that the price of the car would be Rs4.4million. However, the price is slightly higher than expected, however, it is still lower than its competitors i.e., KIA Sportage and Hyundai Tucson.
Features of Glory 580 Pro: 
The new vehicle has following features in it:
Engine and Transmission: 
The car comes with 1498cc Turbocharged engine, with maximum 150hp at 5600 RPMs and 220Nm Torque at 4000 RPMs. The engine is mated with latest CVT transmission, which gives the vehicle a smooth and comfortable ride.
Drive Mode:
Glory 580 Pro has been launched in Front Wheel Drive (FWD) variant, making it an excellent choice for urban drive, as well as for travel in mountains. However, it must be remembered that the SUV is not for pure off-road experience, you can drive it in mountains, but on roads.
Seating Capacity:
The new compact SUV is Pakistan's first 7-seater SUV, meaning it would be a great vehicle for you and your family. You can easily go on a long trip with all of your family members or a group of friends in this car. The spacious SUV would give you an experience to remember, for sure.
Cruise Control: 
DFSK has installed Cruise Control feature in the car, a great option for a long travels. With this Cruise Control, you can adjust the speed of your vehicle at a specific point and enjoy a smooth experience on highways and motorways. Furthermore, this feature is  great for fuel saving as it runs the engine on a constant speed, henceforth, less fuel consumption.
i-Talk in Glory 580 Pro: 
The SUV has state-of-the-art i-Talk feature, which means you can control a number of features in the car though your voice command. Through i-Talk, you can open/close your car windows, play/stop the music, pick/reject the calls and switch on/off your AC. i-Talk will make your life very easy as you don't have to move your hands around for buttons, you just have to speak and the car will do rest of the work for you. This option will make you part of the future.
Front Lamps and Side Mirrors: 
The all new 580 Pro has LED Lens with Height Adjustment Headlights, meaning you can adjust the height of your front lamps as per traffic in front of you. You can adjust the beam of light on the road, if there are cars in front of you, or can turn them on high beam, if the road in front of you is empty. Furthermore, the company has installed Heated Plus Electronic Side-View Mirrors, which are great for winters as heated mirrors will remove fog on them automatically, while you can adjust them through its electronic system.
Parking Sensors in Glory 580 Pro: 
The company has installed 4 Rear Parking Sensors, a great feature for parking your vehicle safely, even in congested places. These parking sensors will issue a warning if there is an object behind or your vehicle is going to hit something. These parking sensors will give you a great sense of comfort, while parking your vehicle.
Safety: 
The new SUV will come with 4 SRS Airbags, which makes it very safe car. In case of collision, these airbags will make the drive and passengers safe.
Interior: 
The car has a 9-inch Floating HD Infotainment Screen, which looks stunning on the dashboard. The screen gives an executive look to the whole interior of the car. Furthermore, you can control Audio, call and other feature from the touchscreen.
Meanwhile, the SUV has Electronically Adjustable Driver and Passenger Seats. It means that both can adjust their seats as per their comfort through the electronic system with a button. This makes the travel very comfortable and relaxed for both driver and passenger.