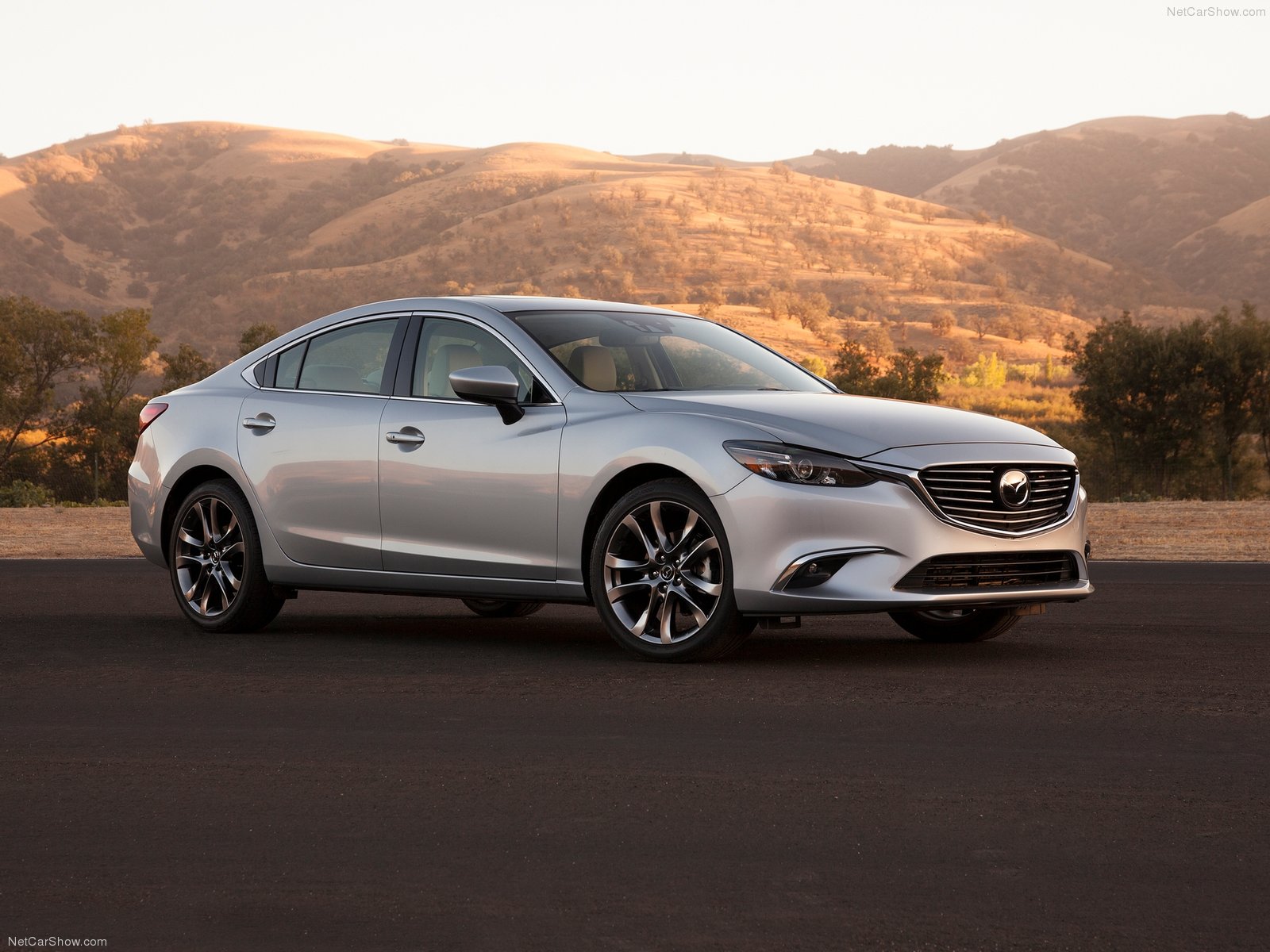 If you were to mention the renowned Japanese automaker Mazda to most petrolheads the first thing that would probably pop into their minds would either be the rotary powered RX-8 or the ever iconic drop-top MX-5. Mazda has always been known for building fun good looking quirky cars that would leave a smile on most petrolheads faces as soon as they'd drive them. Heck, even their sedans aren't half bad either, and one that isn't particularly "half bad" is the Mazda-6. Cars like the Toyota Camry and the Honda Accord have always reigned supreme in the mid-size sedan market generally thrashing any sales numbers that Mazda can produce with their Mazda 6, but we feel that the Mazda 6 is one of the unsung heroes in this segment and here's why.
Styling
While Mazda's styling isn't something that is going to get your heart beating a few times faster it is and always has been rather good, especially on their more recent models. With the facelifted 3rd generation Mazda 6 you get a sedan that has been designed to look more like a coupe with smooth slanting curves all around the car. The front end houses a pair of sharply tapered headlights with optional LED daytime running lights, a large grille accented a chrome trim piece and a large front air intake that is surrounded by subtle aggressive styling cues. Around the rear, you get some large angular taillights accented by another chrome trim piece that looks as if they've come straight off an infinity, and a larger rear bumper with tail exhaust pipes. While it may not be the best looking sedan on the market, it is still up there with the top. Mazda managed to achieve a design language with the Mazda 6 that can appeal to both millennials and the older generation.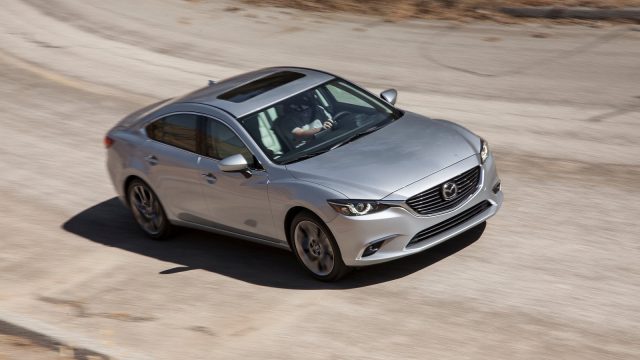 Power & Safety
Under the hood you get a 2.5 liter inline-4 that produces 184bhp and 185 lb-ft of torque mated to a 6-speed manual transmission as standard, or an optional 6-speed automatic with 6 topping out at 225kph(140mph), while this power output may not be anything class leading Mazda's excellent suspension setup and overall driving focused nature in the 6 make it feels more agile and nimble compared to its competitors. Not only is the Mazda 6 a great driving sedan it is also one of the safest on the road. Mazda 6 has received a 5/5 star safety rating in crash tests. This is partly thanks to features such as a distance recognition support system that suggest an an ideal distance to keep from the car in front of you when traveling at speeds greater than 19 mph, brake assist system, lane departure warning,parking sensors, blind spot monitoring system, rear cross traffic alert, and multiple cameras across the vehicle.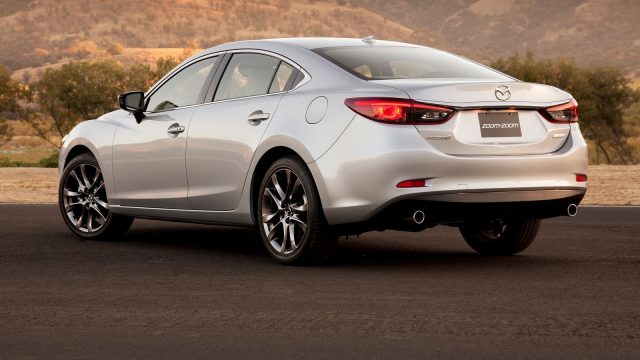 Interior & Comfort
With the Mazda 6, you get three different trim levels Sport, Touring, and Grand Touring. With the base Sports version, you get features such as 17-inch aluminum wheels, key less entry with push button start. Upgrading to the Touring model gets you dual zone climate control, 19-inch aluminum wheels, 6-way power driver's seat. Mazda advanced keyless entry, multifunction commander control, rear seat A/C vents, Leatherette trimmed seats, blind spot monitoring system, 7-inch infotainment system, and rear cross traffic alert. With the Grand Touring you get a power sliding moonroof, rear lip spoiler, LED headlights, auto dimming rearview mirror, steering wheel mounted paddle shifters, navigation system with real-time traffic updates, heated front seats, leather trimmed seats, 8 way power driver seat with lumbar adjustment and memory function, 6-way power passenger seat, adaptive cruise control with collision warning system, motorized heads up display, 11-speaker Bose stereo system and smart city brake support. The overall finish of the interior is fairly pleasant as well with quality materials that feel sturdy enough to take years of abuse. Space in the front and rear is also ample as well with a larger boot that can be expanded by folding the rear seats down. The ride is also one of the best in the segment being able to smoothen out even the harshest of bumps without feeling to boat like in the corners.