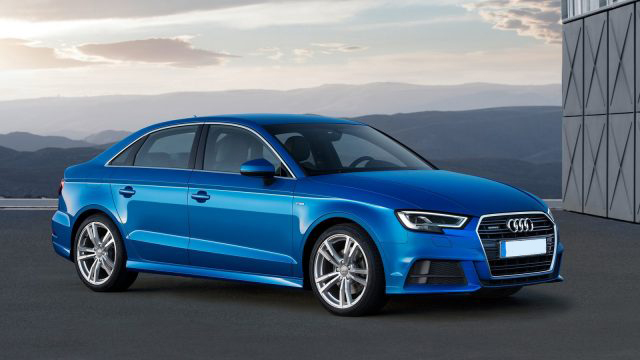 Cars you can buy in the Range of 30-40 lac Rupees
If you've been looking to buy a Car in the price range of  30 t0 40  lac rupees then you have come to the right place. Here is a list of some of the most popular cars you can buy in Pakistan within the 30-40  lac PKR  price range.
Toyota Land Cruiser (J100)

The J100 Toyota Land Cruiser was introduced in 1998, the J100 Land Cruiser is a front engine four-wheel drive SUV. The Toyota Land Cruiser 100 Series was meant to be a more practical and luxurious replacement to the previous 80-Series Land Cruiser that had been in production for over eight years. The J100 Series Toyota Land Cruiser is available in 4 variants VX, VX limited, Cygnus, and Amazon. The J100 series of the Toyota Land Cruiser featured an updated design language that was more refined and premium in comparison to the 80-series Land Cruiser. The J100 Toyota Land Cruiser came with a choice between 4 engines that included a 4.2 liter inline-6, a 4.5 liter inline-6, a 4.7 liter V8 and a 4.2-litre turbocharged inline-6 diesel. It also had a choice between three transmissions a 5-speed manual, a 4-speed and a 5-speed automatic. You can find a J100 series Toyota Land Cruiser driven over 100,000km for close to 37-40 lack PKR.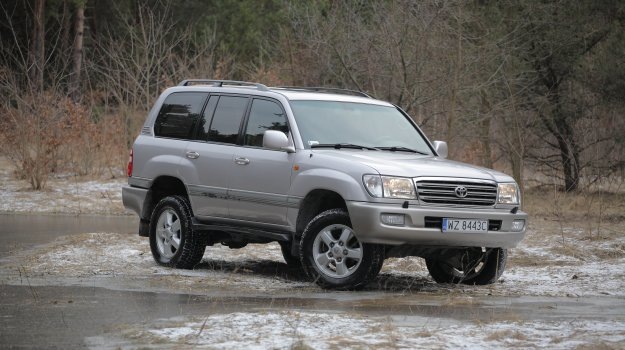 4th Generation Suzuki Vitara
The 4th generation Suzuki was introduced in 2015 by Suzuki and introduced fairly recently into Pakistan by Pak Suzuki Motors. The Suzuki Vitara is a front engine front/four-wheel drive crossover vehicle. The Suzuki Vitara is a fairly compact crossover vehicle and with the fourth generation, Suzuki managed to make the Vitara even smaller without compromising on interior space. In Pakistan the Suzuki Vitara is available in two variants the GL+ and the GLX, the higher end GLX variant comes with features such as a moonroof. On the, inside the Vitara gets a 10.1-inch touchscreen infotainment system, automatic climate control, cruise control, automatic wipers, paddle shifters and a large boot with a 375-liter capacity. Under the hood, you get a 1.6-litre inline-4 engine that produces 115bhp and 150Nm of torque. The Suzuki Vitara GL+ is available to buy new starting from 34.9 lac and 37.9 lac PKR  for the higher end GLX variant.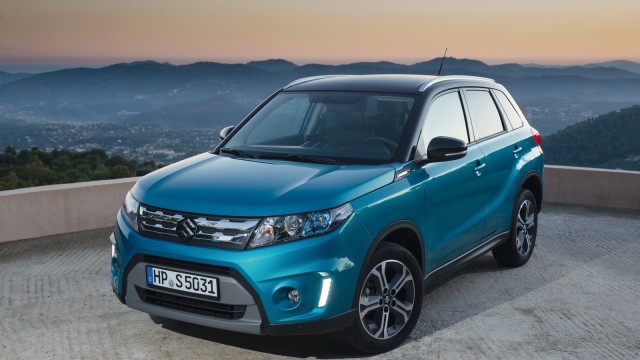 1st Generation Honda Vezel
The Honda Vezel was introduced in 2013. Honda Vezel is also known as the Honda HR-V in other regions of the world. It is a front engine front/all-wheel drive compact SUV. The Vezel features a fairly modern and unique design language that has styling cues that are reminiscent of other notable Honda models such as the tenth generation Civic and even Honda's hybrid supercar the NSX. The Vezel is available with a single-engine option, that being a 1.5 Liter Inline-4 that produces 130bhp, in the hybrid version that power output is increased to 160bhp. The  Standard features on the S variant include power and heated door mirrors, automatic climate control, 8 airbags, stereo speaker system, power windows, power steering, cruise control and power lock doors. Higher end variants include leather upholstery and satellite navigation as standard. A Honda Vezel Hybrid Z driven less than 10,000km can be bought for around 32-33 lac PKR.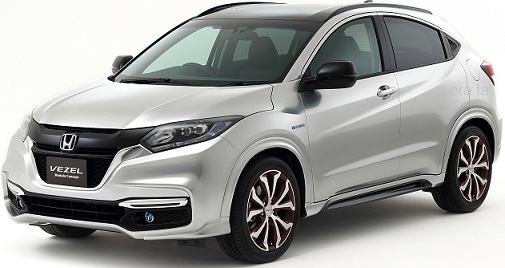 3rd Generation Toyota Land Cruiser Prado
The 3rd Generation Toyota Land Cruiser Prado was introduced in 2002, the 3rd gen Land Cruiser Prado is a front engine four-wheel drive SUV. The 3rd generation Toyota Land Cruiser Prado featured a brand new design language that was more modern and designed to give off a premium feel. The 3rd Generation Toyota Prado is available in 2 variants TX and TZ for the 5-door version and 2 variants for the 3-door body style those being the RX and the RZ. The 3rd Generation Toyota Prado is also available in 2 body styles 3-door and 5-door. The 3rd gen Prado is available with a choice between 4 engines a 2.7 litre inline-4 producing 163bhp, a 3.4 liter V6 producing 185bhp, a 4.0 liter V6 producing 250bhp and a 3.0-liter diesel inline-4 with 170bhp. Transmission options include a 5-speed manual and a 4-speed and 5-speed automatic transmission. Standard equipment on the TX/RX includes climate control, power steering, power lock doors, traction control, stereo speaker system, dual front airbags, tachometer, front heated electric seats and a trip computer. Features on the higher end TZ/RZ include DVD input on the stereo speaker audio system, a sunroof, and leather upholstery as standard. Options include satellite navigation, sunroof, leather upholstery, automatic 3-zone climate control and a rear-seat entertainment system. A 3rd generation TX Toyota Land Cruiser driven around  150,000km can be found around 36-38 lac PKR.
3rd Generation Audi A3
The 3rd Generation facelifted Audi A3 was launched in 2017, the A3 is a front engine front/four wheel drive compact sedan that is also available in a hatchback variant but that body style is not imported by Audi into Pakistan. With the facelifted 3rd generation we get the signature Audi design language with the large hexagonal grille, matrix LED headlights and aggressive design language. Within this price range, you can buy the new base grade Audi A3 1.2 TFSI. With this model, you get a 1.2 liter turbocharged inline-4 that produces 109bhp and 175 Nm of torque.This allows the A3 to accelerate from a standstill to 100km/h in 9.5 seconds and go on to a top speed of 201 km/h, all while achieving a claimed fuel consumption average of around 21km/l. Standard features include a  7 airbag system, traction control, 7 speed S Tronic transmission, electronic differential lock, brake assist, leather upholstered multifunction steering wheel, 16 inch cast aluminum alloy wheels, manual air conditioning, xenon headlights with daytime running lights, 7 inch touchscreen infotainment system, 10 speaker 180 watt speaker system, driver information system and rear parking aids. The price of this new entry-level Audi A3 is 36 lac PKR.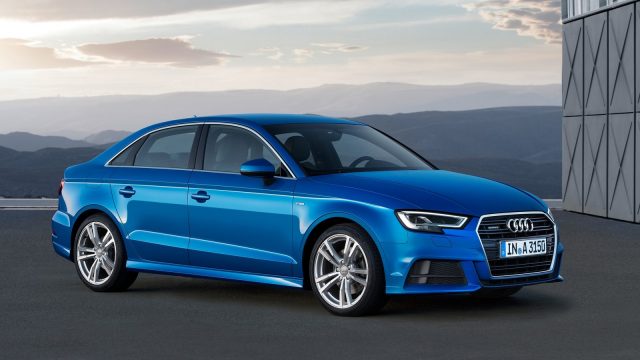 2nd Generation Toyota Avanza
The 2nd Generation facelifted Toyota Avanza was introduced in 2011, the second gen Avanza is a front engine front wheel drive mini MPV. While the Toyota Avanza is not a particularly popular vehicle it has performed quite well abroad, as it is sold under different names under the Daihatsu & FAW brand names. The 7 seater MPV features a fairly sedate design language and is only available in one variant that is priced at 30 lac PKR. Standard equipment includes dual front airbags, air conditioning, cup holders, steering switches, power lock doors, power steering, stereo 4 speaker system with USB, CD and AUX input, multifunction steering wheel, immobilizer and a tachometer. The interior of the 2nd Generation Toyota Avanza features an average amount of legroom in both the front and rear for a mini MPV of its exterior dimensions and is fairly practical for large families as it features a 7 seat configuration without comprising of the costs and upkeep of a full-size SUV. Under the bonnet, you get a 1.5-Liter Inline-4 engine mated to a 5-speed manual that produces 103bhp and 136Nm of torque.