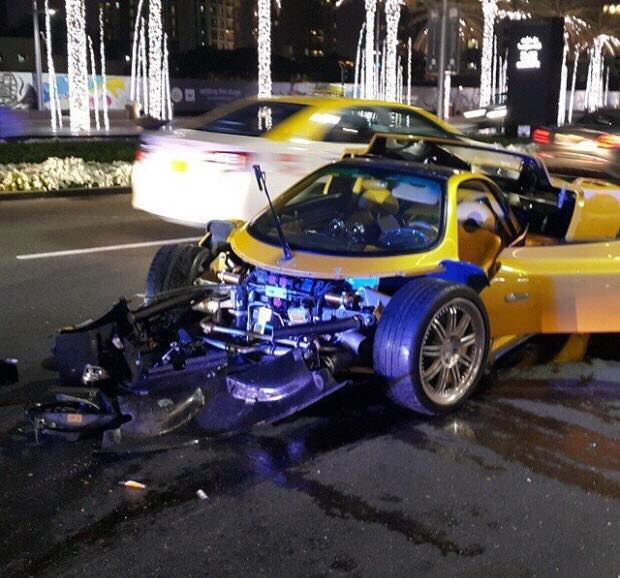 Pagani Zonda F Bites Emirati Dust
Known for it's ferocious and very fast hyper car lineup, the Pagani Automobili is a very famous Italian sports car manufacturing company. The founder  Horacio Pagani used to work at Lamborghini as a mechanic and later as head of the composite material department. The design and use of carbon composites in Diablo, Lamborghini  L30 and P140 was done under the management of Horacio Pagani. The extensive experience helped him to start his own company and Pagani came into existence in 1991. Pagani have worked since then with Mercedes Benz and AMG to power their cars.
Pagani produces a very limited number of cars for very limited number of customers and obviously you can tell just by looking at them that they are very expensive. None of Pagani models ever produced crossed a 50 unit mark. A very few cars can be seen on the roads and you have to wear your lucky charm to spot a Pagani, even in the most posh areas of the world.
Pagani Zonda F was limited to 25 units only. This makes it a very rare car indeed.  Zonda F, which is powered by a Mercedes Benz M180 V12 with a uniquely fabricated intake and exhaust system by Pagani itself.  The car can produce up to 620BHP with top speed of 345 km/h and goes from zero to 60 mph in 3.5 seconds. This makes Zonda F one of the fastest cars on the roads.
Dubai, without any doubt, can be declared as one of the most intense super car hub. One can find any super car on the street, from old exotics to the latest hyper cars and limited production models. It's quite a shame to say that there used to be a Pagani Zonda F in Dubai because its owner has crashed it last weekend. According to news, it was the only car involved in crash and apparently, the driver had lost control, hit a road side curb and later, a planter. Lucky for him, he survived.
The Pagani Automobili regional representative in Dubai had these words for the press:
"I have reached out to the driver and we expressed how glad we are that he is OK. He was very happy with the call and asked me to pass my regards to Mr Pagani. "We are happy that we build such strong safe cars. The driver is safe and sound and I will meet him in the next couple of days."
The value of not many cars appreciate with time, Pagani Zonda F is one such example. Currently, a Zonda F costs around USD 1 million. Also, one should be lucky enough to be eligible for buying one. The famous automotive blogger Shmee150 did a small video linked below for exact same car sometime ago.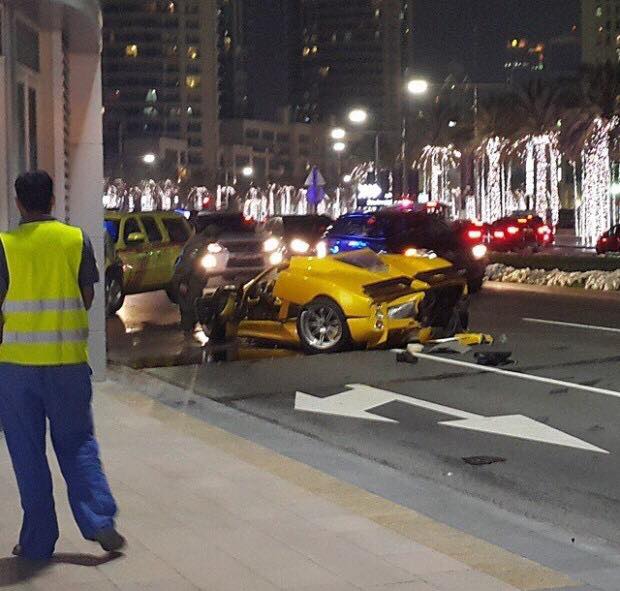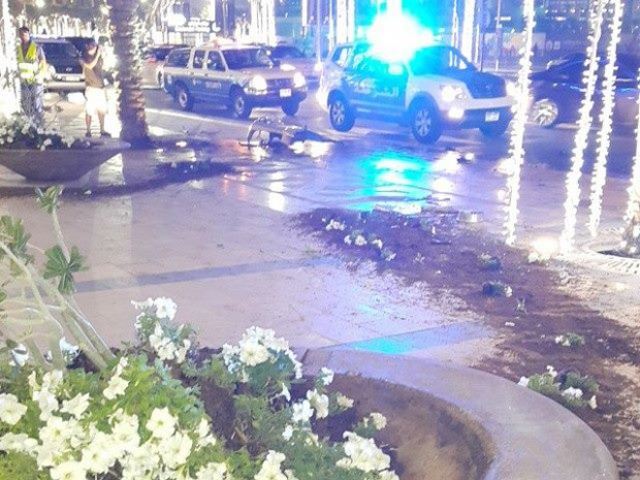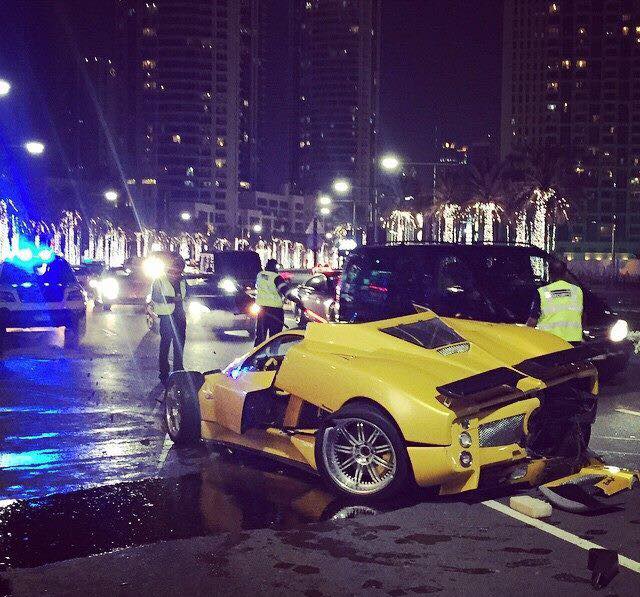 News Source: 7daysindubai