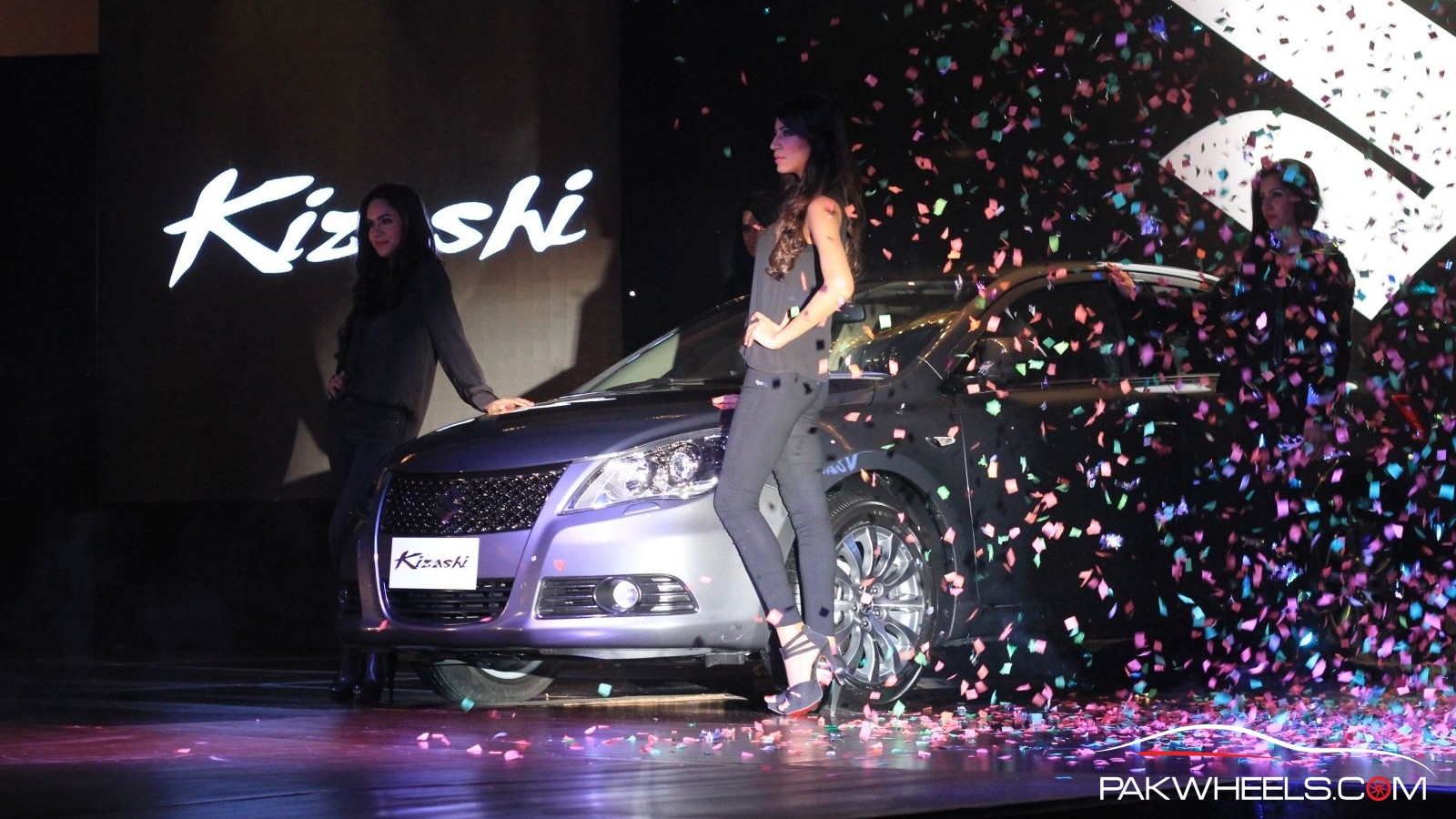 Suzuki Kizashi Officially Launched in Pakistan
On February 11, 2015 Pak Suzuki hosted the unveiling ceremony of their new luxury sedan, Suzuki Kizashi at the Pearl Continental Hotel, Lahore. As promised, PakWheels was there to cover the event for its readers.
The car has many features typically found in luxury sedans such as key-less entry & start, steering controls, auto-dimming rear-view mirror, rain sensing vipers, parking sensors, dual A/C for passenger and driver and so on. The car is powered by a 2.4-liter engine with CVT transmission as well as paddle-shifters, or you can get a six-speed manual transmission.
The price, however, is a whooping 5 million rupees. Yes, you read that right; Pachaas Laakh Rupay!
Now before most of you start asking why buy a Suzuki for this price , or it will be a big FAIL etc., let me assure you, I had the same reaction and asked the same question to Pak Suzuki officials present at the event and they said it is part of their plan to introduce luxury Suzuki vehicles in Pakistani market as well. They too are aware of the microscopic market that exists here for cars like these, but it is more about changing perception. Whenever we hear the name of "Suzuki", we immediately think of Mehran, Cultus, Bolan, etc. The Kizashi is here to change that mindset of the people.  There is more to Suzuki than their lower end products.
Most of you already know the details about Kizashi through our previous articles, so I will not bore you with that information again.
The interior looks decent, far better than any Suzuki I've ever seen. I'll let the photos do rest of the talking.