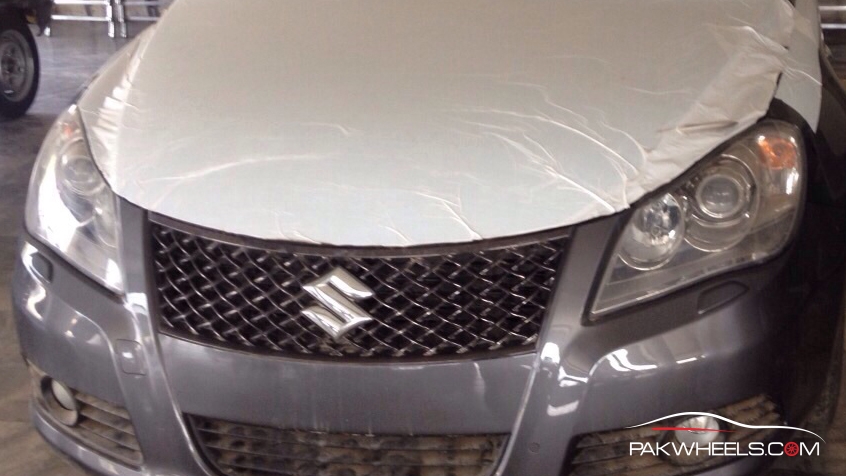 Pak Suzuki All Set To Launch Suzuki Kizashi In Pakistan This Month
Pakistani market is not yet ready for big engine cars. The 1300cc and below segment has always been the most popular one. We reported earlier that in a market like this, Pak Suzuki will take a bold step and launch the Suzuki Kizashi in Pakistan in the next 6 months. Well, it turned out, we will not have to wait for 6 months at all.
A source close to PakWheels has reveled that Pak Suzuki will officially launch the Suzuki Kizashi in Pakistan on February 11, 2015.
The Pakistan bound Suzuki Kizashi will have the same specs as the one available in Japan, which means it will have a 2.4-liter 4-cylinder engine that produces around 185 HP. The car will only be available with a CVT transmission with all the bells and whistles of modern cars like climate control, electric seats, etc, etc.
The price is not confirmed yet, but the source who provided us with the photos and information told us that it will be around 4 million rupees. However, the source who initially told us the news mentioned the price would be around 6 million rupees.
The car is available at a certain dealership in Lahore. Here are some photos from the dealership. Unfortunately, the cars were locked and no one was allowed  to take a peek inside, according to our source. So you guys will have to settle for what's available.
We will update you guys, as usual, as soon as we receive new information. Till then, enjoy the photos.