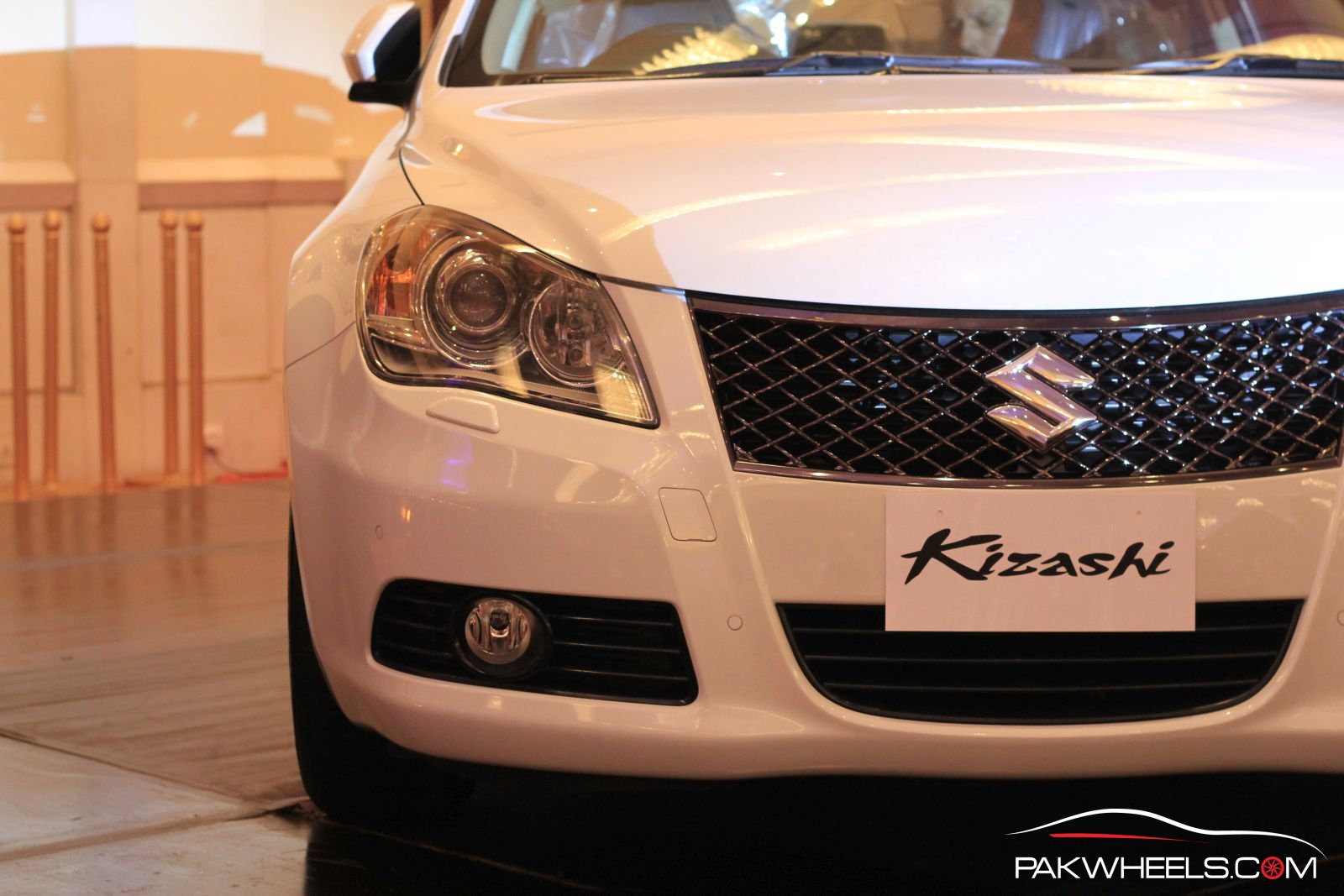 So Who Is Going To Buy The 'Supreme Kizashi'?
How would you react if you found out that someone dear to you just bought home the 'Supreme Kizashi'. Yes, Pak Suzuki is calling it the 'Supreme Leader' of their vehicle portfolio.
The Supreme Leader a.k.a Kizashi has been received pretty well around the world and even though the company had to fold operations from countries such as the US. There was little to nothing to blame the Kizashi rather its dealership networks. However, in Pakistan, it's a different story altogether.
The 'Supreme Leader' has been forgotten into the turbulence that follows the reputation of Pak Suzuki. It is brutal. All the comments in our coverage of the launch event didn't talk about the car but instead, the price and how irrelevant it is in that price, and Pak Suzuki has the guts to ask that price for a damn Suzuki. Bros be mad out there!
When the Swift was introduced in Pakistan, it is a hot hatch which has been received as one of the best hot hatches globally. But couple that with Pak Suzuki's reputation and the price, the car never got the attention it deserved.
So what about the 'Supreme Leader'? The Kizashi's main antagonists are the Honda Accord and Camry and both are more than 100 percent expensive than the Kizashi. (5,500,000*100%=5,500,000) Though it lacks the flair and Pakistani love for everything Honda and Toyota; Suzuki meanwhile is a necessity for us.
Honda Accord is priced at a staggering 10,650,000 rupees which is excluding withholding tax and the Toyota Camry is priced at a bonkers 10,949,000 rupees. In that money, a rich person can buy the Kizashi for daily chores, like a middle-class family buys a Mehran or some other eco-box, and an Audi A4, BMW 3 Series or a Mercedes C Class for stuff like going to weddings or being a playboy like the middle-class man buys the GLi or Altis.
We said GLi (Corolla) instead of the Civic because the new Civic is a dull shine of hope and exclusivity which this Civic has been unable to cash anywhere in the world.
You would still be able to save a lot of money for fuel or millions worth of options on the German saloons.
Better Call Saul (Remember Saul from Breaking Bad) just debuted and you know what car he drives? Suzuki Baleno which was known as 'Esteem' in the US. It is the most ridiculous car Americans were ever introduced to but since Baleno was cheaper than any sedan by Toyota and Honda, it was fairly successful. However, the Esteem was an inspired choice for Saul. Here's what the show's writers had to say:
In its sorry state, Jimmy's Esteem (pun very much intended by Saul's producers) is more a reflection of its owner's unrealized potential, and throughout the pilot, this stubborn survivor of Jimmy's tragicomic misfortune, including a smashed windshield thanks to some scheming skateboarders, becomes not only a visual metaphor for McGill/Goodman, but a character of its own.
If there's a job of automotive casting director, these guys just rock at it because the Pontiac Aztek was the single most depressing car ever made but the show turned it into an icon.
Mehran similarly is a terrible car but given Pakistan's exposure to it, it is an icon now.
Unlike the Aztek, Mehran and Baleno which were terrible cars, the Kizashi is not a bad car, but today, you can buy a lot better cars in that money.