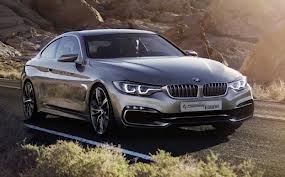 Pictures: The new BMW 4-Series concept will replace the 3-Series
The concept you're looking at is actually very desirable, ever since Bangle left, BMW has gone out on the right track to make BMW's actually look good. The new F10 M5, the E90 series M3, the Gran Coupe, the 6-Series, all are truly beautiful cars and now, BMW a company which held's tradition and heritage in the highest esteem has all of a sudden, dropped it down.
The M3 will be no more, the 3-Series will get one more number and will be called in the future, the 4-Series.
Even the current 1-Series will also be moved one number up when the next generation 1-Series comes out, it will be 2-Series then while you all know the fate of M3, BMW says the new car "represents the zenith of a development curve" and that the automaker "has given the new model its own individual character and a standalone design."
It is however, kind of hard for me digest that the most iconic M car, the M3 would loose it's original name, the name everyone wants to have in their garage. I wonder how everyone will react to this.
The production car would be revealed in January 2013 at the Detroit Auto Show.