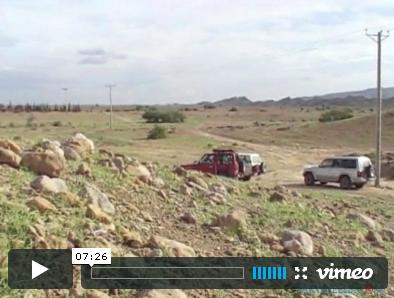 PW Video: The expression for freedom – Pajero & LC
Pakistan should be known as the greatest tourism country in the world rather the agricultural country as it is known today. We were hypnotized by the mesmerizing beauty of Sindh's Kirthar National Park where Pajero and 70 series Land Cruiser Prado worked hard to pass through almost every terrain – which I believe that these 4x4s are lions of off-road which when kept in city is like a cage in the zoo to them.
They are poised and bored, they need to break through and we don't even enjoy looking at them in the cityscape and when you take them where roads' end and adventure begins, Pajero and LC leave no holes barred in providing you the ultimate adventure of sight seeing in comfort of their seats as you drove them over dirt, sand, mud and rocks on the mountains to bring us at the tip of it for the best view of Sindh.
Even a Mini Pajero with 1100cc engine (from a 3-door Pajero) impressed everyone as it followed effortlessly the trails of LC and 5-door Pajero. While the 3-door 70 series LC Prado had 6 passengers in it's cabin whereas 2 were on it's roof and 2 hanging at the back but still, the 70 series LC led the way to the tip of the mountains while Pajero followed with 6 people in its cabin and the heaviest cargo in it's back.
If anyone had ask me what the ultimate expression of freedom is, I'd had pointed towards Pajero, LC and other 4x4s as the ultimate expression of freedom and if I were the President of Pakistan, I would've passed an ordinance that everyone who owns one must keep them out side their homes to display that they are free people.
So here's the first ever video I've made, dedicated to these off-road precision machines which take us where man could only walk to.

The expression for freedom