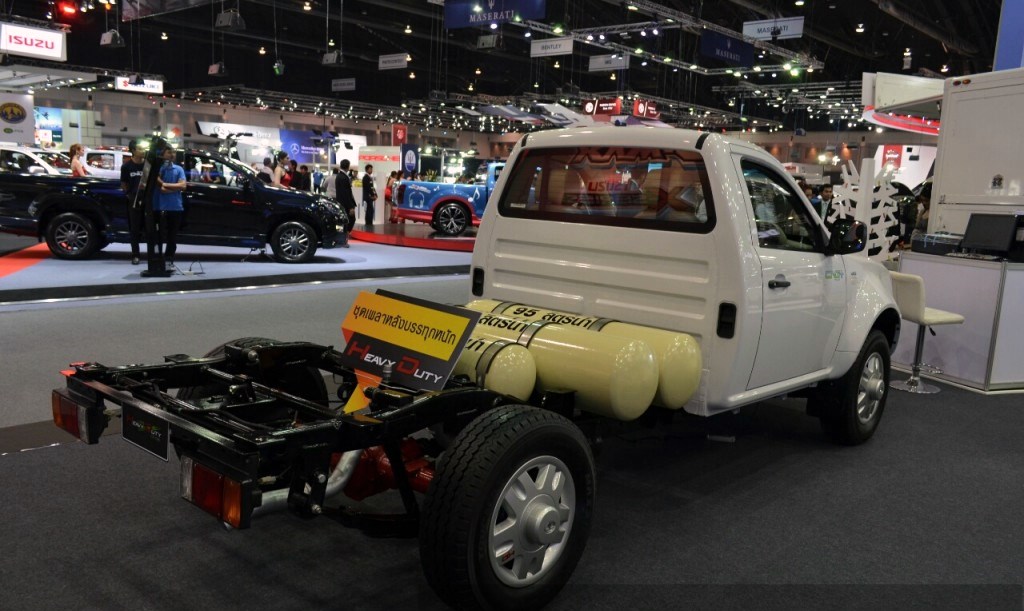 Tata introduces CNG powered pickup truck
Tata Motors – the 17th largest automaker of the globe – displayed a CNG-powered version of its pickup truck known as Tata Xenon pickup. The truck was displayed at the 2014 Thailand International Motor Expo where automakers from all around the world were present.
The truck is equipped with a 2-liter  four cylinders engine that produces power of 101 bhp. The pickup truck has a five-speed manual transmission powering the rear wheels and is purely for the purpose of loading. It is seen that authorities prefer CNG over petrol or diesel in India now and Delhi even has a legislation that makes it mandatory for commercial vehicles to be run on compressed natural gas rather than on petrol or diesel. One main reason is that CNG is cheaper than petrol and diesel in India, costing them less in the end.
People are hoping for the CNG pickup truck to launch in India, which analysts say will be soon, but there is an issue launching the Xenon in India. Unlike Pakistan, India has very few CNG stations which will restrict the vehicle to those parts of the country where CNG dispensing stations are already present. People are urging for a greater number of CNG filling stations to be opened so that CNG-powered cars can be sold all around the country and decrease the cost at the end of the day.
Not to forget the price tag attached to Tata Xenon Pickup truck, which is 1,088,000 INR (1,785,000 PKR) in India and 547,000 Baht (1,688,000 PKR) in Thailand.