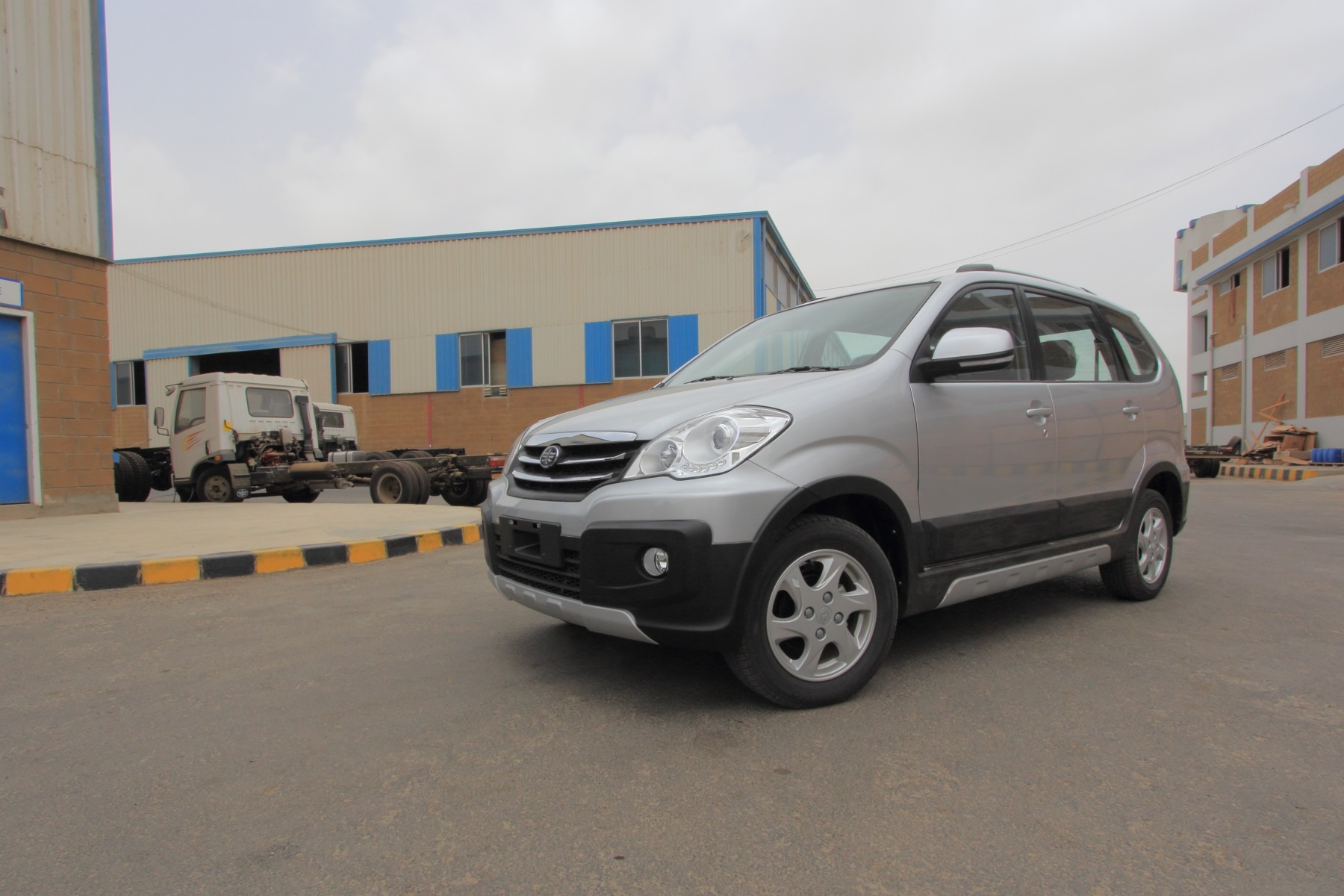 Test driving the 1.5 liter FAW Sirius Grand
We first wrote the review of Sirius S80 back last year, the 1.3L XUV from Al-Haj FAW Motors Pakistan (AHFM) – a joint venture between FAW Group, China and Al-Haj Group, Pakistan.
After the success of Sirius S80 1.3L, AHFM has launched Sirius S80 Grand earlier this month. It's the 1.5L variant of the previously reviewed Sirius S80. This time around, I will only be covering the upgraded aspects of the vehicle.
Writer's Note: I approached Al-Haj FAW Motors Pakistan (AHFM) to arrange a test drive for their upcoming small hatchback passenger car, but for some reasons they did not have the test drive vehicle available on the dates I was free on, so instead they offered me to come and test drive the Sirius S80 Grand, which being an automotive enthusiast, I gladly accepted.
When AHFM launched the Sirius S80, they were unsure about the feedback they will get from the dominant Japanese Manufacturers' market where resale is the only thing that matters and Pakistanis treat their cars as an investment rather than an expense. According to them the feedback was great and all the initial units were sold before the projected time with 100% positive feedback. Seeing the success of Sirius S80 and a demand for a bigger engine variant, AHFM has launched Sirius S80 Grand – a more powerful variant of the existing vehicle.
So let's cut the text and come to the upgraded aspect of the vehicle.
INTERIOR
Two quirks related to the interior of the 1.3L variant were the quality of the seats and the in car entertainment system, luckily both of them have been addressed in the Sirius Grand. The car now features a contemporary DVD player with a rear-view camera. The seats have also been upgraded with what they call is premium fabric.
Another welcome addition is the new dual air-conditioner system in the car, which I believe should have been there in the 1.3L variant as well, because no matter how good your air-conditioner is, the passengers sitting in the third row will always feel hot and sweaty. This addition would solve that problem now. The performance of the air-conditioner was pretty satisfactory. My un-sweaty shirt can vouch for that.
EXTERIOR
From the exterior there is not much difference in the 1.3L and the 1.5L Grand except for a rear-wiper and the back-view camera just above the place for number plate.
ENGINE
The Sirius Grand features a 1497cc 16 valve Dual Over-Head Cam (DOHC) "DAAK" engine which produces a maximum of 101 HP at 6000 RPM and 140 Nm torque at 4400 RPM, couple that with a 5-speed manual transmission and you have yourself a fairly powerful car to do your groceries and take your children to school. The 1.3L variant was not underpowered at all for a 7-seater vehicle, so naturally this 1.5L motor is a welcome addition.
The engine is pretty responsive on this one and it didn't even flinch when I floored it till redline. The engine is noisy and loud, but in a good way. It has that roaring sound you would not find on any modern econo-boxes available in the market.
On paper the Sirius Grand yields 14 kilometers a liter when driven in ideal city conditions with full load, which I think is not bad considering it's a 7-seater. I am a lousy driver so I could only manage a 15 seconds average 0-100 acceleration, I am sure a good driver can do better, or not. But that does not really matter in a family car like this. Anyone with brains would never think of using it at the track, but for occasional road rage incidents it would not disappoint you.
PRICE
The 1.3L has a price tag of 1,705,000 ex-factory. I have seen the trend in market and the practices of other automakers who charge 100,000 extra for powered-windows and matching side-view mirrors, so my natural assumption was that this 1.5L variant would definitely cross the 2.0 million mark, but when Mr. Asif Hussain told me the price I was pretty amused. The 1.5L Sirius Grand has an ex-factory price tag of rupees 1,885,000 Sikkay-e-Raij-ul-Waqt, which I believe is pretty reasonable keeping the prices of Suzuki APV and Toyota Avanza in mind, which are the only direct competitors of this vehicle.
VERDICT
I am Siruisly (pun intended) impressed with the value for money this car has to offer. With a proper 3S dealership network across the country and technology from Toyota and Daihatsu (read common parts advantage) this is a no brainer for someone who has a big family and wants something with 7-seats and extra space. This is not an average commuter, it's a proper family vehicle.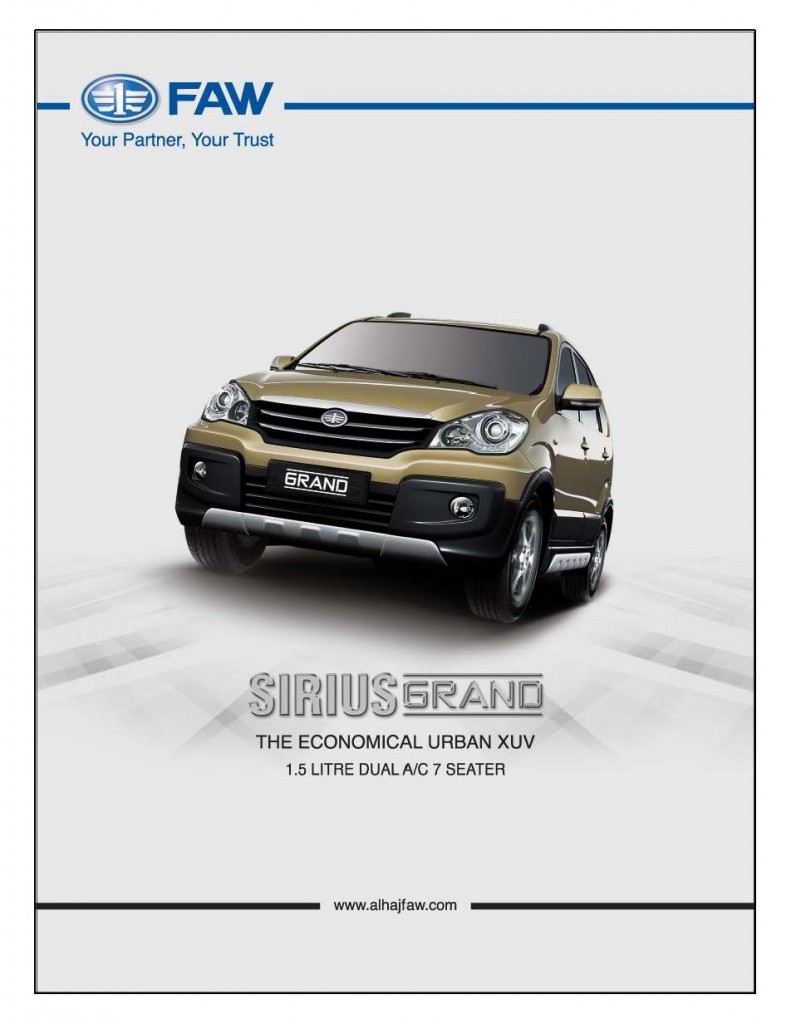 PS: Since the upcoming hatchback was not available at the time of this test drive, I will be visiting them again sometime after Eid to bring you guys a detailed review and some proper photos of it.