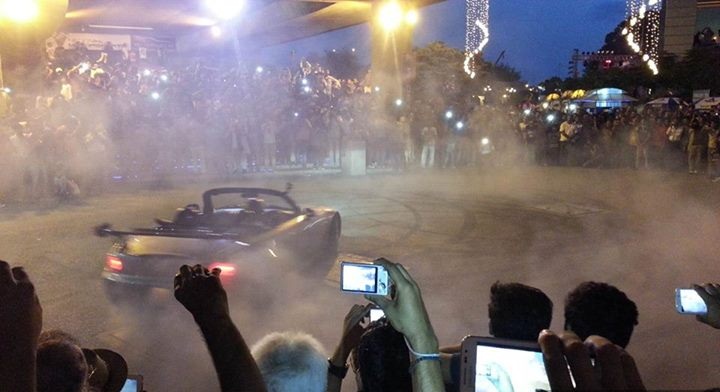 The Karachi Auto Show is coming!
PakWheels, the last bastion of automotive lust in Pakistan is also the country's largest automotive fraternity which goes on all cities around the country all year to organize a festival of speed, leather, torque, horsepower, technology, beauty, it is a celebration of everything automotive. The time of the year is coming to make the Pakistan's largest automotive event happen again.
The last Karachi Auto Show was the biggest ever of the city, even beating the government efforts of automotive exhibition at Karachi Expo Center by a good margin. Now though, our ambition is to be even bigger so to leave a massive footprint.
The great thing about PakWheels' Auto Shows are that they are attended by everyone, including cars. From vintage and classic cars to brand spanking new sports cars and daily driving cars, everything is available, last year, Shell even unveiled a Formula One model car to the audiences. It is in fact, a vehicular mosh pit.
The event isn't even a professional event per se, it is an event that was initiated by members, ordinary member who took the initiative and asked around to get people to put their cars up for display so more people can join our humble group of car enthusiasts while others had a meet over coffee. Kind of like a Cars and Coffee event but today, the interest was so over-whelming that today, it is a national event where team PakWheels take the event to each and every city.
The Karachi Auto Show is coming. This time, there would be more and better vehicles coming to the city. As this was established as an open-source event, we'd also like to know, what would you want to see in the show. Whether cars, people, tricks, motorsports, venue recommendations. We're here to listen to it all.
Check out the pictures of our previous event here: