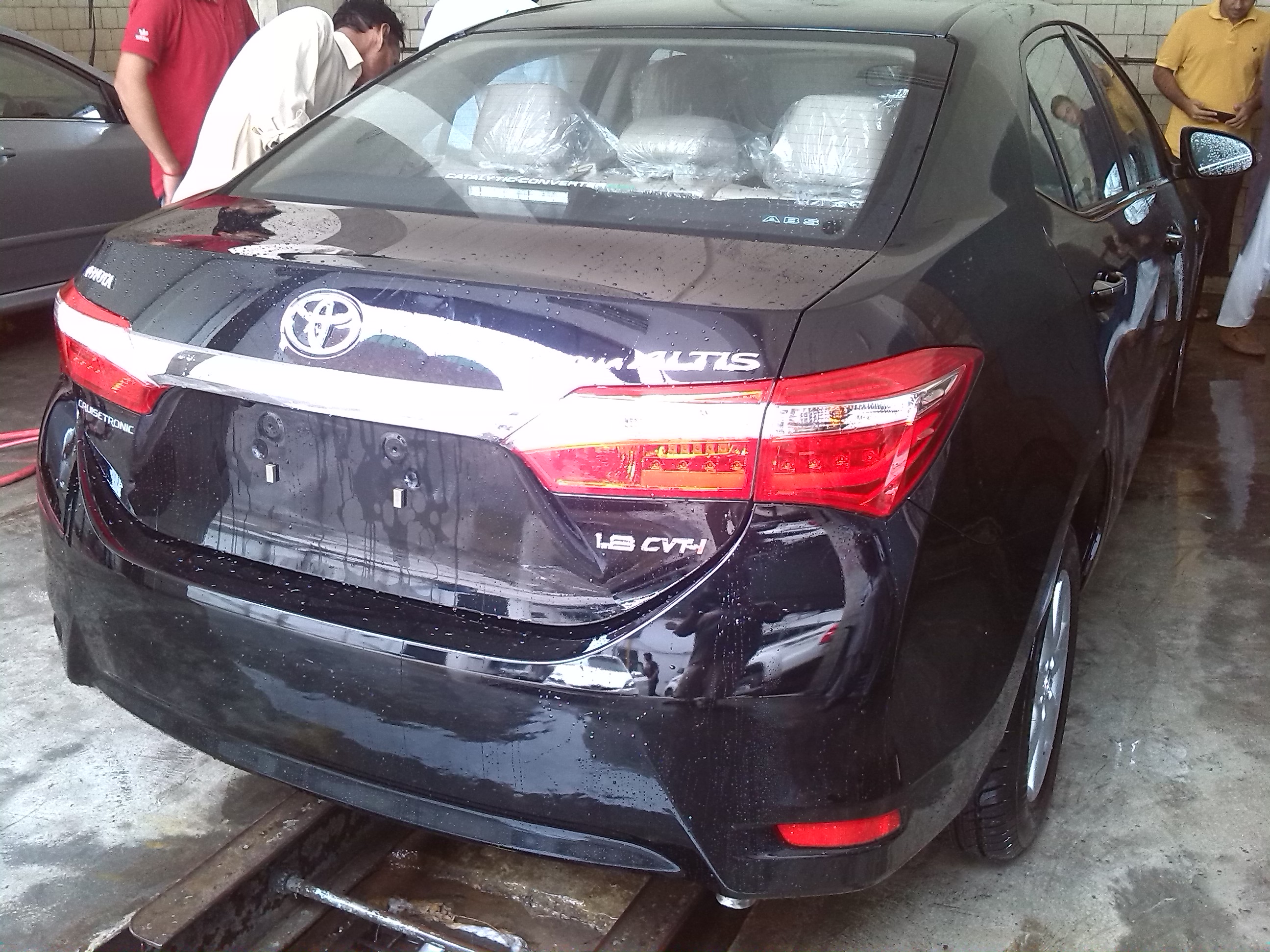 2015 Toyota Corolla getting ready for display
I went  for routine maintenance of my 2012 Toyota Corolla at Toyota Dealership Lahore on 16th of July 2014. There, I noticed the that 11th Gen New Toyota Corolla was getting a car wash and full detailing at their service station for the the launch on showroom on 22nd of July 2014.
The booking had started on 15th of July 2014. Though, the pictures attached are of Toyota Corolla Altis 1.8 A/T which costs a staggering Rs 2,170,500. People gathered around the car were appreciating the sporty looks but were disappointed by its interior as it resembled from Toyota Corolla of 1970s and 1980s.
It does look better than its predecessors but will it fare as well as them, we'll have to wait to find out.