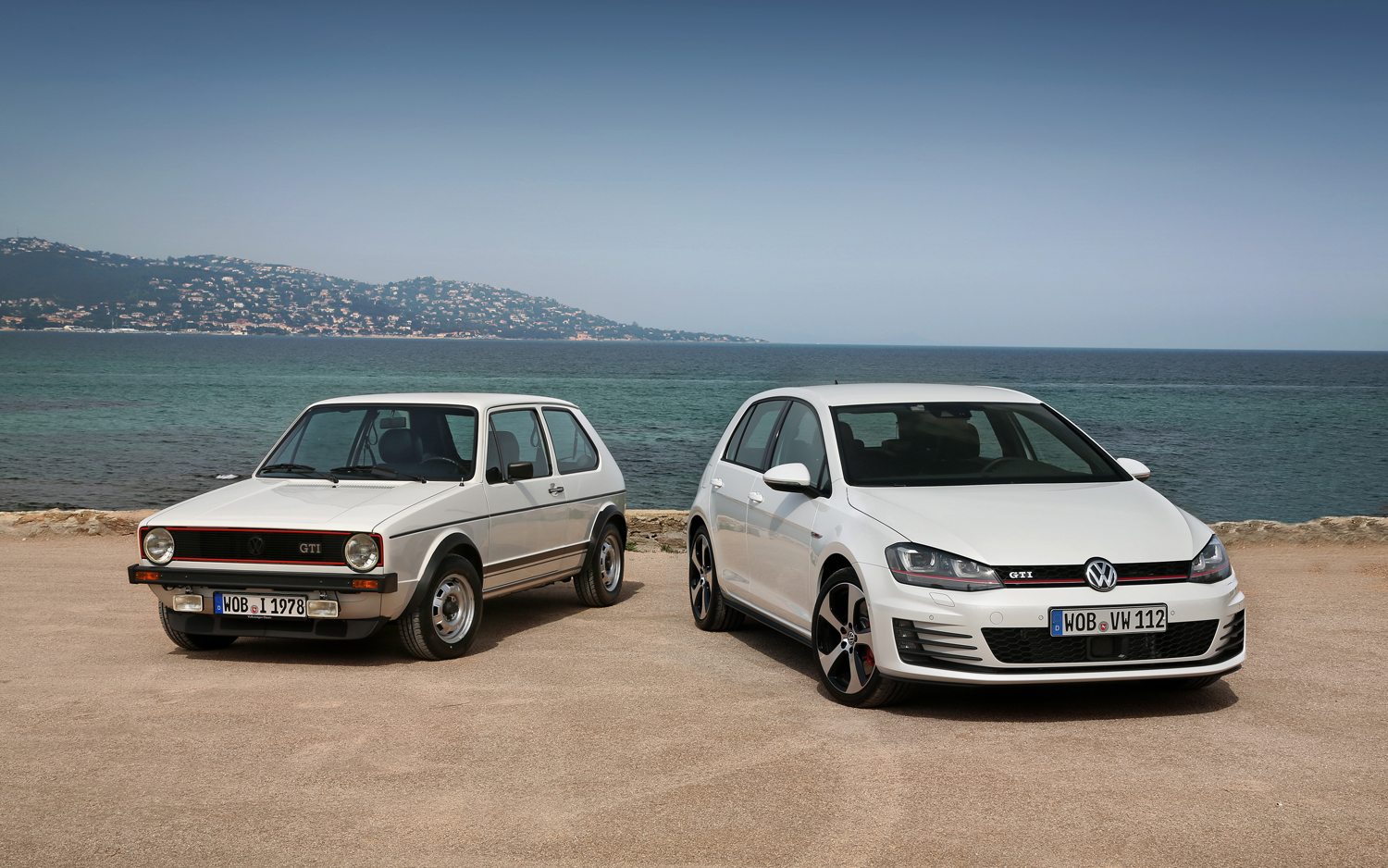 The Next Generation VW Golf and Golf Gti
VW is always known by its more famous car Beetle. But the fact is VW Group own exotics like Bugatti , Lamborghini, Bentley as well as more affordable luxury range Audi as well as economical cars Skoda, SEAT and VW cars range. It is also interesting to know that VW now also own Ducati through Audi and then they also own a German truck/bus company MAN SE as well as Scania AB a Sweden based company.
Though as I said earlier Beetle was a flagship vehicle under VW, there is one more car which is as famous as Beetle or Corolla. The VW Golf. MK1 Golf was released in early 70s as a 2-dr hatchback. Golf is a first front-wheel-drive car from VW. Till 2012 more than 29 million units were sold all over the world. North American Market never accepted a small hatchback except Golf GTI and it is evident from that fact that it?s sold for every generation from MK1 till now.
The popularity of Golf pushed other manufacturer to compete in this hatchback segment as well, even American car makers. The Volkswagen Golf has won many awards throughout its history. Every generation of Golf has been a runner-up in the European Car of the Year awards and two have been winners, the Golf MK3 in 1992 and the Golf Mk7 in 2013. The Volkswagen Golf has been in the Car and Driver Top 10 multiple times.
Over the years it was available in different styles and variants. Golf came up with different engine choices depending on the region. Golf comes in hatchback as well as a Golf state car in European market. Golf is also available in hot hatch version as well, known as VW GTI. The GTI has bigger engine and more HP. Lower ground clearance, and sports suspension.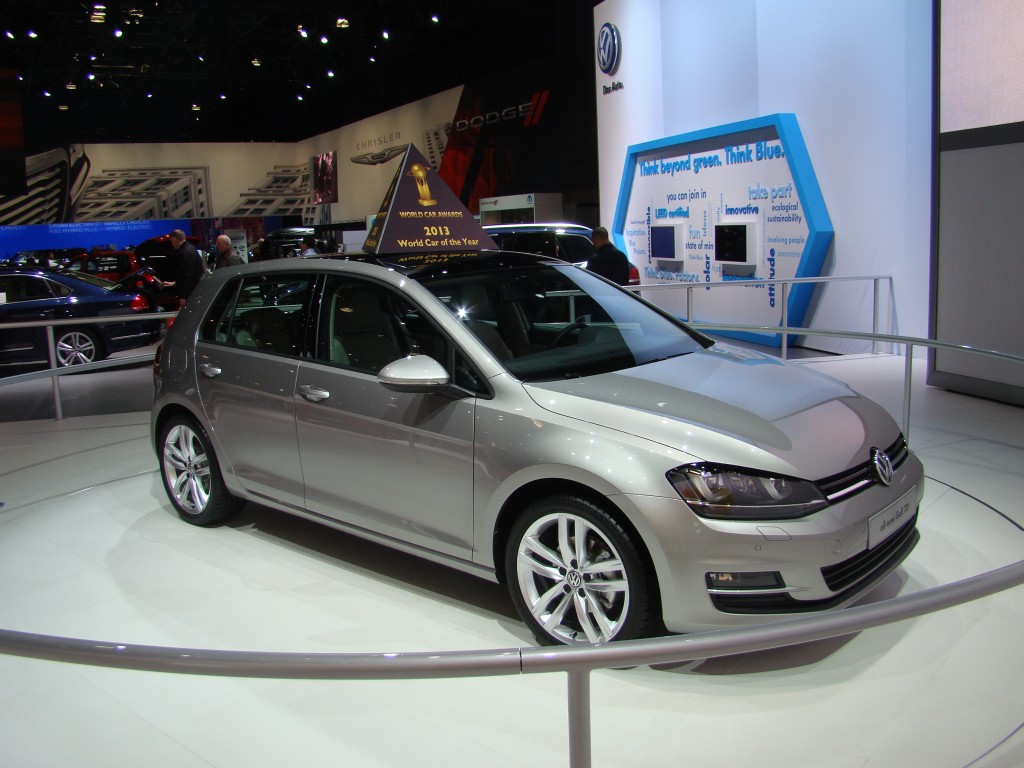 MK7 is on all new VW design/ platform with reduced weight than the previous generation. In European market MK7 Golf ( and its variants ) comes in 1.4TSI turbo gasoline and 1.6TDI turbo diesel engines. While VW GTI is available in 2L TSI 220HP Gasoline as well as 2L GTD 184HP turbo diesel engine.
In US MK7 Golf will come with a 2.5L 5 Cylinder gasoline engine, as well as 2L TDI 4Cylinder Turbocharge engine. While the VW GTI will be available with a 2L TSI 220HP gasoline engine. All Golf comes with DSG (Dual sequential gearbox). VW is also ready to announce the plugin Hybrid and full Electric EV Golf along with the release of MK7 Golf/GTI.
MK7 GTI is the top safety pick by IIHS North America. MK7 comes with 10 airbags, post collision braking system, lane departure as well as improved crumple zones. I had an opportunity to actually see MK7 Golf and Golf GTI at NY auto show.
Recently the MK7 Golf has been declared "The 2013 World Car of the Year" award as well as "2013 European Car of the year" as well.
Here are the pictures (THROUGH MY LENS) MK7 GTI & TDI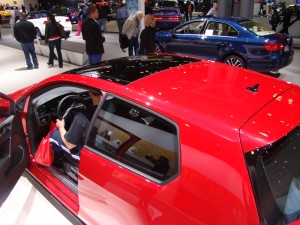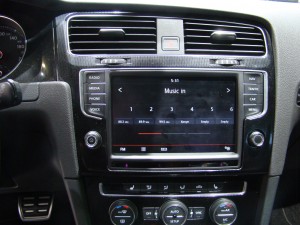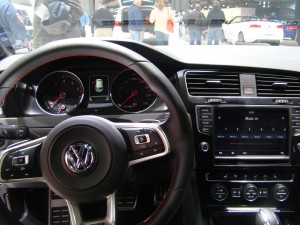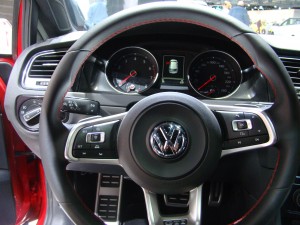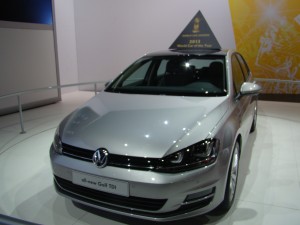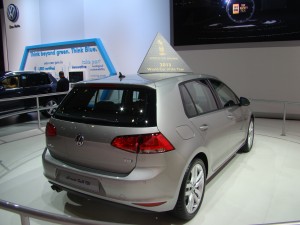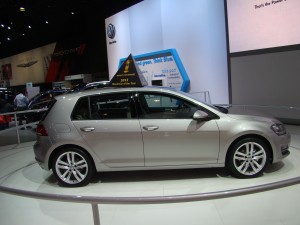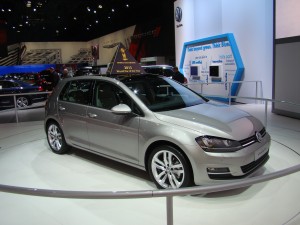 Pictures are taken by the writer.