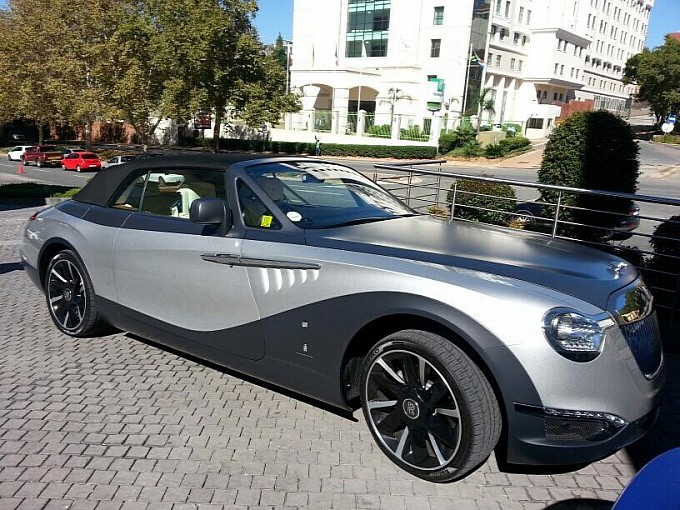 The ugliest Rolls Royce Drophead coupe by Pininfarina
Before we begin telling you about this car in detail, we must first get you acquainted with the company that build this abomination, which is Pininfarina. It is the same company that designs the car of dreams for the whole of the worlds, the Italian Stallion; Ferrari.
It has done quite a good job designing Ferraris but other then that, this Rolls Royce Drophead Coupe is not the sort of thing you'd expect from a company that designs Ferraris.
The car, which was built for a customer who reportedly paid $2.3 million to have it built according to the online forums 'Luxury4Play' and was photographed by it's forum member.
We just aren't able to comprehend the the 1930s-like paint scheme in combination with those six-spoke wheels, not to mention the lateral shark vents.
But! The world is a beautiful place because of the diversity in cultures, tradition, tastes, food, color, cars etc etc etc that it has to offer, I am sure this doesn't add into its beauty but surely, it adds up into the diversity.