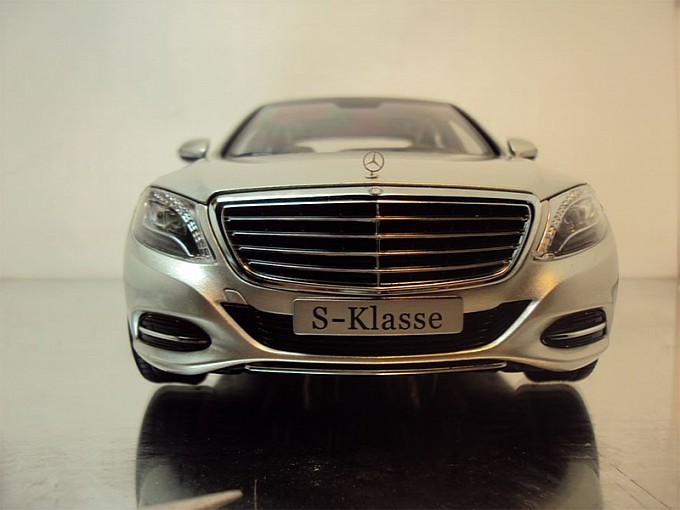 2014 Mercedes S-Class revelaed as a scale-model
Scale models are very popular amongst automotive enthusiasts, there are whole cupboards and showcases just bought to house the massive collection of scale cars but we're entirely sure if its the right idea to reveal the next generation of your flagship car in 1:18 scale model.
According to several profile forums, this 1:18 scale model was casted by French company Norev, has yet to be released, and it's either a pre-sample or a production-ready prototype. Whatever the case, we can now see the Mercedes-Benz S-Class W222 in full. Furthermore, these photos confirm that the first leaked picture we've seen a week ago was indeed showing a sportier version of the car, with AMG-like front fascia.
The S-Class had already a leak a week ago which revealed the front of the car. And now this has been leaked out on the webs, only a week before the May 15th launch of the car.
We're not sure but perhaps, marketers have found that the best way to generate hype is to feed the internet with something consistently.