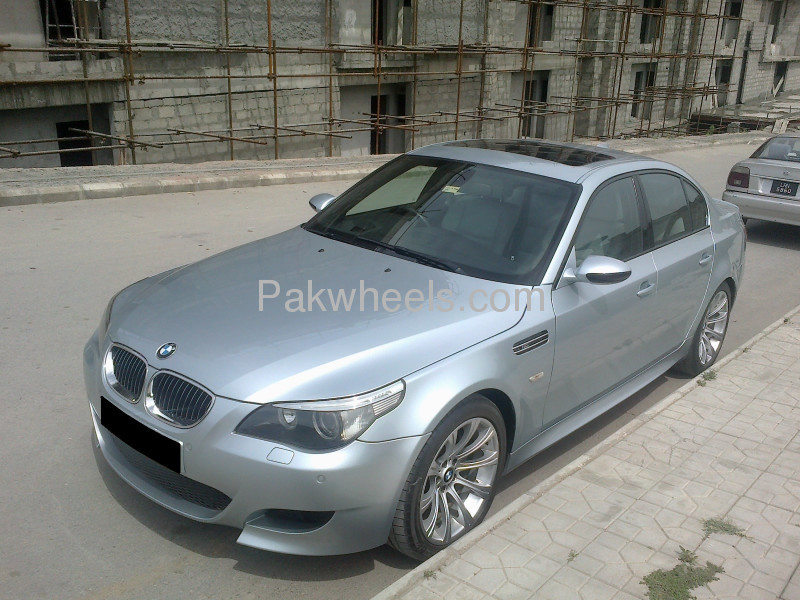 A rare 2006 BMW M5 for sale in Pakistan
BMW M5s are really really rare cars in Pakistan and by our calculations there were only two, out which one was crashed in Karachi and was deemed a total loss. My ambitions to owning was shattered as not only they're expensive, but now there's only one to cater to a population of 17 million.
So as a pastime activity, I was googling various cars in Pakistan to set up a new long-term ambition for myself, a goal to work towards, a reason to live and be rich and luckily, the last of the M5s in Pakistan has turned up for sale.
It is currently listed at a price of 9.5 million rupees and we're guessing that the price has been reduced as not many interested parties turned up as 10 days ago, it was listed at Pakwheels for 11.5 million rupees.
And given the price of a new one, this rekindles my hope to be able to own in the future as 9.5 million rupees to me, is steal, its free. It is the last and the only time that an M5 came with a Formula One derived V10 engine.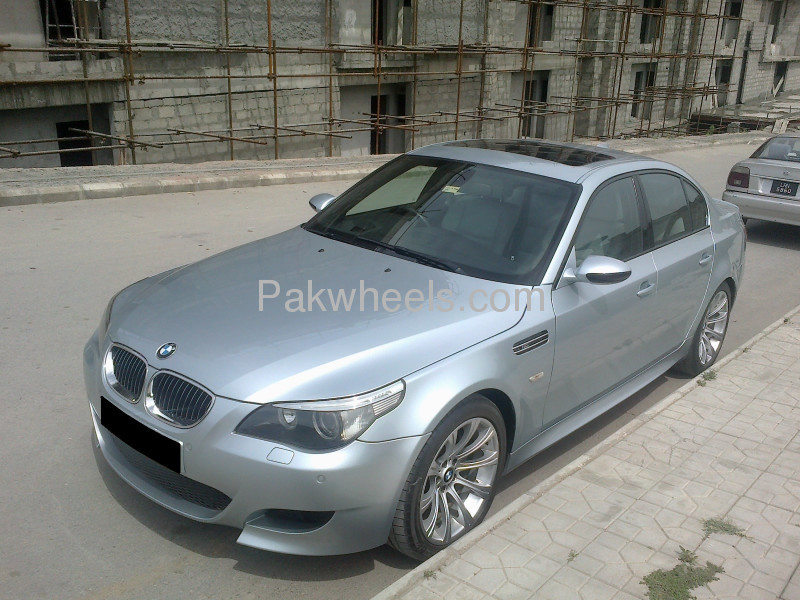 The person who put up the advertisement surely didn't knew much about the specs of the car as the engine displacement is mentioned to be 6000cc whereas it actually is only 4999cc.
Ed's note: As mentioned in the comments, an M5 today will set you back around 4-5 Crore rupees, and based upon that fact, this is cheap. And which is why we said, its not even rich money. Choose a between a 120 sq. yds. (3-4 marla) house or this, we think we'll choose this.