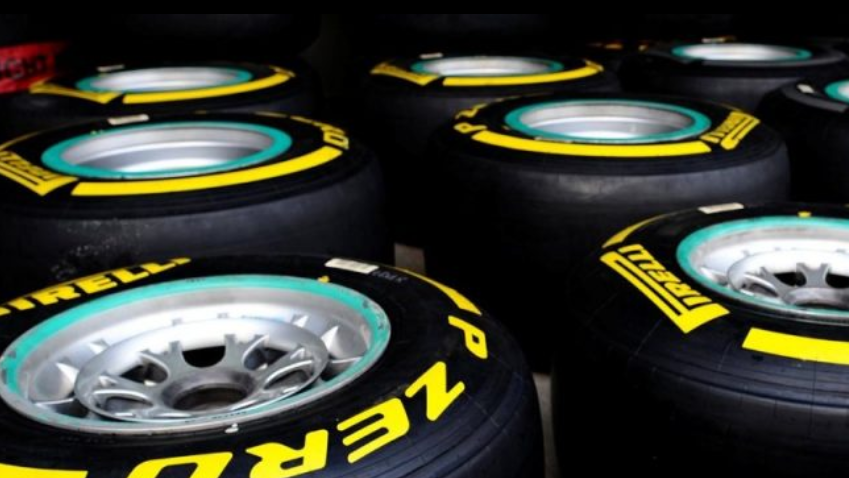 These Are The Different Types Of Tyres Used In Formula One Racing
Tyres are an essential part of auto racing, including Formula 1 racing. We will be writing blogs about different types of tyres used in different sorts of auto racing around the world. Tyre management is as important as is fuel management in modern Formula1 racing. Throughout the evolution of Formula 1 racing, there have been many rules changes regarding the tyres and many tyre makers who supplied tyres to Formula 1 teams.
Tyre manufacturers that have supplied to the teams throughout Formula 1's history are:
• Michelin
• Pirelli
• Bridgestone
• Dunlop
• Firestone
• Goodyear
• Avon
• Continental
• Englebert
Currently Pirelli has been supplying tyres to the teams since 2011.

Pirelli is supplying 6 types of compounds to the teams for the current season. Two types of compounds are supplied along with the Intermediate and wet tyres, depending on the race. Even in the same compound tyres, there is either a harder tyre or a softer tyre. Pirelli calls softer tyres Option and harder tyres Prime. At each race the teams have access to two specifications of dry-weather tyre, both of which must be used during a race. According to the rules, "Over the race weekend, each driver has access to 13 sets of dry-weather tyres (seven of the harder 'prime' specification and six of the softer 'option' specification), four sets of intermediate tyres and three sets of wet tyres." FIA can exclude drivers from the race results who haven't used both types of tyres for the duration of the race.
Supersoft
Supersoft has red writings along the sidewall and is the fastest of all slick tyres, but is least durable. It only comes in option compound. This tyre is usually used, if provided, in the qualifying round to lap the track in fastest time.
Soft
It has yellow marking on the sidewall and comes in both option and prime compound. It is also a slick tyre and is relatively slower than the Super Soft. Since the compound is a bit harder, it lasts longer than Super Soft as well.
Medium
Medium is harder than Soft compound tyres but in itself has softer and harder compound tyres, like Soft has. Medium compound tyres have white markings around the sidewall.
Hard
Hard is supposed to last the longest of all tyres and has orange markings on the sidewall. It only comes in one compound, unlike Medium and Soft. It is the most durable of all tyres but has less grip than the others. It is also a slick tyres.
Besides the slick tyres, Pirelli provides two types of tyres in case teams need to run them in the rain or wet conditions.
Intermediate
They are grooved or treaded tyres, and have green marking along the side wall. They are a trade off between a slick and a full wet tyres. Teams put them on if there isn't any standing water on the track.
Wet/Full Wet
They have blue markings on them and are made to be used in heavy rain and when there is standing water on the track. If a race is started behind the safety car due to heavy rain, the use of wet tyres is compulsory.