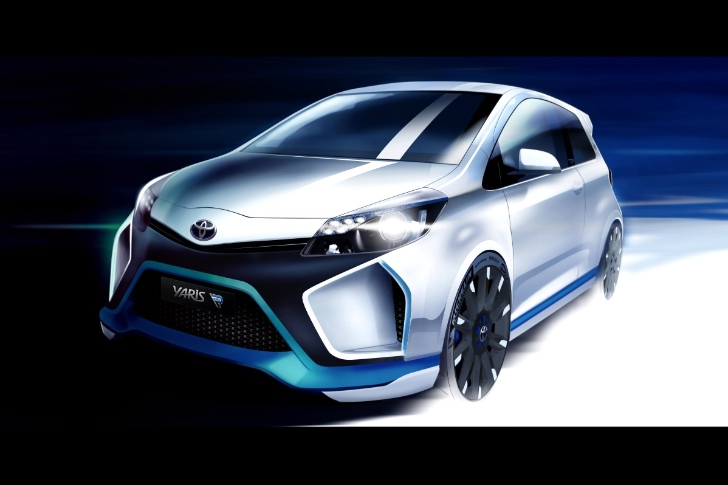 Toyota shows Vitz Hybrid R concept picture
Last week Toyota had teased Yaris R concept by just publishing a photo of an edge of the car, which Toyota defined as "exciting new concept that brings the Hybrid System-Racing technology to the road". Today, they have published a full photo of the car.
The Vitz Hybrid R is based on the three door version of the Vitz and has an all-wheel drive system powered by a 1.6 liter GRE engine and two powerful electric motors developed by Toyota's Motorsport division.
But that's not it, Vitz Hybrid R also has some technology sourced out from the Toyota TS030 Hybrid Le Mans race car which includes a sort of KERS system; a super capacitor which recovers energy while braking your car.
According to Toyota, " Vitz Hybrid R is a highly focused machine designed to deliver the maximum driving pleasure, both on road and track", which will be revealed completely next month at the Frankfurt Motor Show.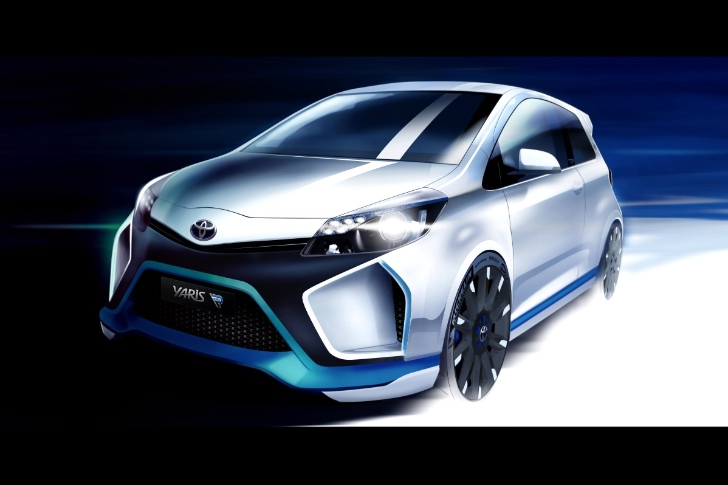 Alongside Vitz/Yaris Hybrid R, Toyota will also show off its Fuel Cell Hybrid Vehicle Technology at the auto show next month which will preview hydrogen powered production vehicle which Toyota plans to launch by 2015.