Classic and vintage cars are being held onto by people as investment these days, an investment you can drive around as well. That is just first part of the awesome because the car won't depreciate instead, it appreciates.
Two-three decades ago, Banks used to have a loan scheme (cannot recall the name) for cars which appreciate in value and people walked out with exotic cars which cost an arm and a leg without paying anything at all.
1967 Ferrari 275 GTB/4 NART Spider is one of those cars, because yesterday it sold for a whopping 27.5 million USD. 27.5 million. The car which was put up on for auction by 'RM Auctions', in a hall full of wealthy collectors and such, the final sale price did baffle almost all the attendees.
RM Auctions had estimated that the car would easily sell for anything in between $ 14 million and $ 17 million but when the first bid was cast in for $ 10 million, it didn't seem to be meeting expectation until, the next bid of $ 16 million raised the bar for everyone almost instantly than it was all up hill from there.
Ferrari 275 GTB is always an auction favorite however, this is a rare model. Only ten 1967 NART  cars built in total and few were crashed. It isn't a huge shock when Hollywood elite like Steve McQueen types own it.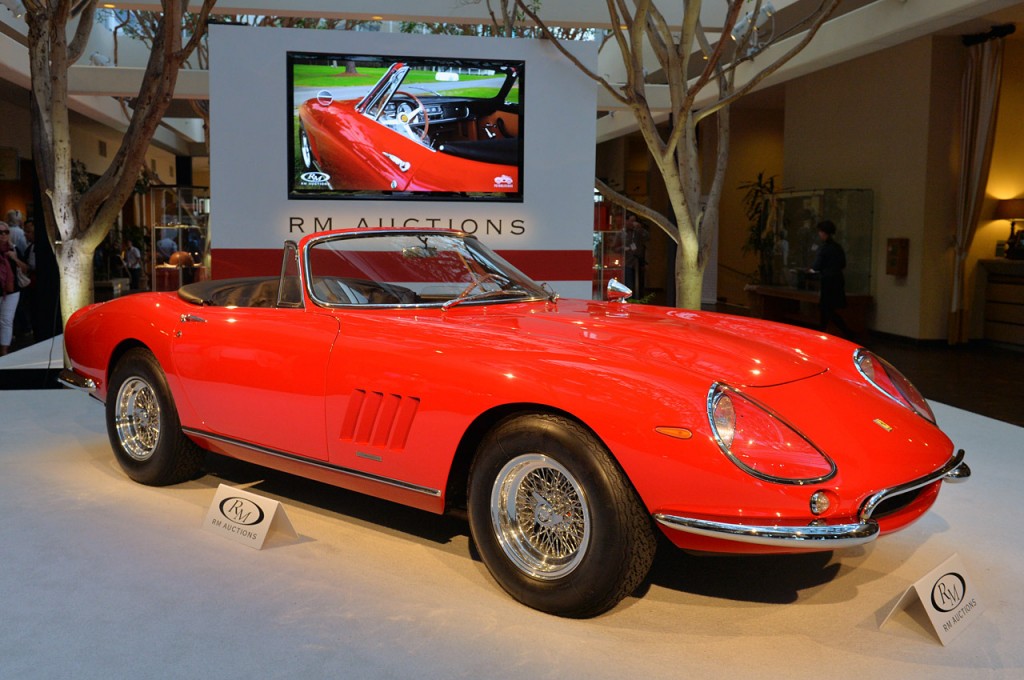 Bloomberg reports that the owner is a Canadian Entrepreneur who developed the ultra successful Tommy Hilfiger brand in the 1990s, Lawrence Stroll.
Although the $ 27.5 million price is a little bit less than the 1954 Mercedes Benz W196 F1 car which sold for $ 29.7 million but the current owner of this 1967 Ferrari 275GTB NART says that all money from this auction will go to charities so everyone wins here.