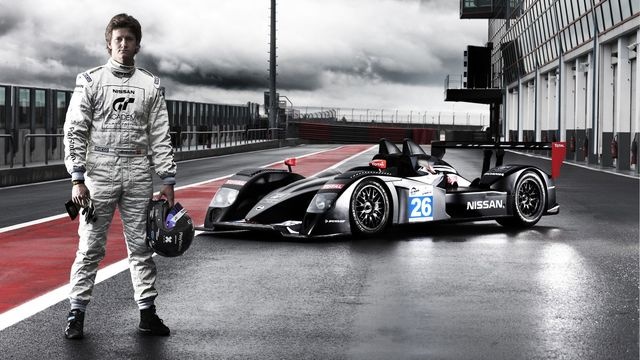 Video gamer wins his way to race in real 24 hours of Le Mans
Video games have no future as usually told by Pakistani parents to their children. Well, they have just been proved wrong. Thanks to Nissan's GT Academy, this kid mastered the Gran Turismo 5 and won the time trial contest, to compete in 24 of hours Le Mans this June. Now he's signed up with Team Signatech Nissan and debuted at the 12 hours of Sebring last Saturday driving the Team Signatech Nissan's ORECA O3 LMP2 car.
But that's not all, Lucas Ordonez, 25, the "digital kid" competed in 12 hours of Sebring past Saturday and scored second position overall. Although Ordonez said that he had little experience of race cars in his native Spain but he struggled to score a good time in the car when he first sat in the driving seat. Signatech Nissan, Ordonez's team was dominating the race in the first hours with the 40-year-old open-wheel and sports car veteran Soheil Ayari and 25-year-old F3 and Le Mans Series racer Franck Mailleux.
During Ordonez's first session, around Lap 78, a gear-box related software plagued the only car of Team signatech Nissan, bringing them down by 15 laps from the top. However, Ayari and Mailleuz fought back and brought the team back into competition and finally, the digital kid also found his luck and was scoring sub-two minute lap times consistently.
In the last two hours of the race, the software plague continued its devastation keeping the car off its pace and 10 laps behind Signatech Nissan's biggest rival, Level 5 at the finish line. But still, a kid who rose from his couch straight to a racing seat of LMP 2 class car and only 10 laps behind, I exactly know why Ordonez's team mates weren't angry at him all.
So all you keyboard warriors shift+delete all your digital snubs because the digital realm has expanded into reality.