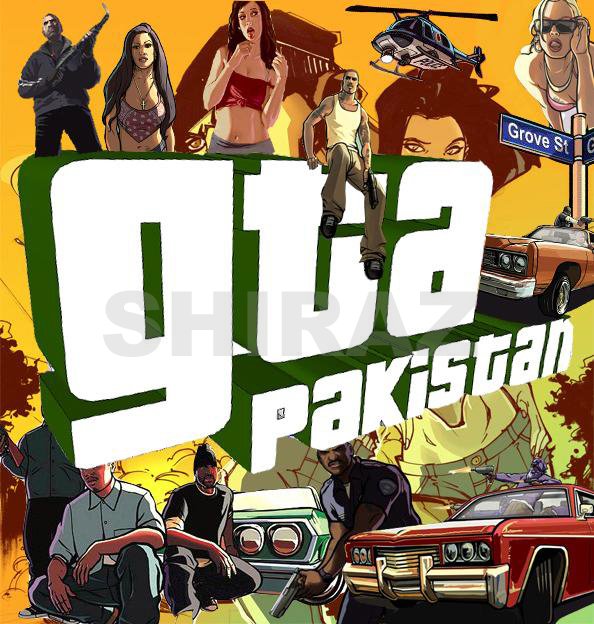 Grand Theft Auto: Pakistan, cars worth PKR 2 billion will be stolen by the end of this year
This piece I found on the interwebs revealing how Pakistani car thieves do about their work reminded me of GTA Vice City. In the video game, you snatch one car and drive it till the heat is extreme on the car then you abandon it somewhere and then you snatch/steal another car from that very place. Pakistani thieves also have adapted this strategy as told by the hunt of a Corolla, Islamabad police was looking for. After looking for hours, police found the car in the parking lot of PIMS (Pakistan Institute of Medical Sciences), but to add to Islalambad's police misery, the thieves had abandoned the Corolla at the parking lot and stole two Mehrans.
However, GTA is all about stupid antics and hooning around the city without the sense of being getting caught or shot. Similarly, these stupid car thieves forgot a cell phone in the Toyota Corolla which had the phone number of Jamshaid Khan, a car notable car thief.
Back in 2008, figures revealed by interior ministry that every month, cars worth PKR 1 billion were stolen and the report said that in the last 18 months, cars worth PKR 18 billion were stolen. In January and February this year, cars worth PKR 350 Million have been stolen whereas the cars recovered worth around PKR 4.4 Million only. Goods worth PKR 110 million were stolen during the same period last year, reports suggest that there is a prominent surge in street crimes this year; one can estimate that by the end of this year, cars around PKR 2 billion will be stolen.
The figure of PKR 2 billion is just a rough estimate based on the value of stolen cars in the first two months of this year but considering the motivation levels of our police force through a police officer, who after getting robbed at gun point, have installed razor sharp wires and cctv cameras in his home for his family's safety.
Apart from the fact that no way a police officer can afford so much high-tech security at his home but when Islamabad police arrested a 'receiver' of stolen cars, earlier this month, the receiver was handed over to Dubgari police station, Peshawar till the completion of legal process of obtaining transit remand to bring him into Islamabad for probe into car snatching incidents.
Receiver is a very important part of this car stealing game, as he's the person who sells these cars in the market through changing engine and chassis number of the car.
The Dubgari police station officials assisted him to escape stunning the officials at Shalimar police station. Dubgari police station initially showed ignorance about the receiver's custody but later said that he 'just' escaped.
Islamabad police lodged a complaint with the CCPO Peshawar who ordered criminal case against Dubgari police station officials.
There are so many sorts of law enforcement agencies deployed in the country, especially Karachi.  From Paramilitary forces to special investigation units, however little luck has embraced the law enforcement agencies in bringing down the crime rate, from target killing to street crimes, statistics show the rise of crime in the city yet no one accept the failures of incompetent officials of law enforcement agencies but in Pakistan, denial seems to be striking highlight.
Picture from: Grand Theft Auto PAKISTAN !!!