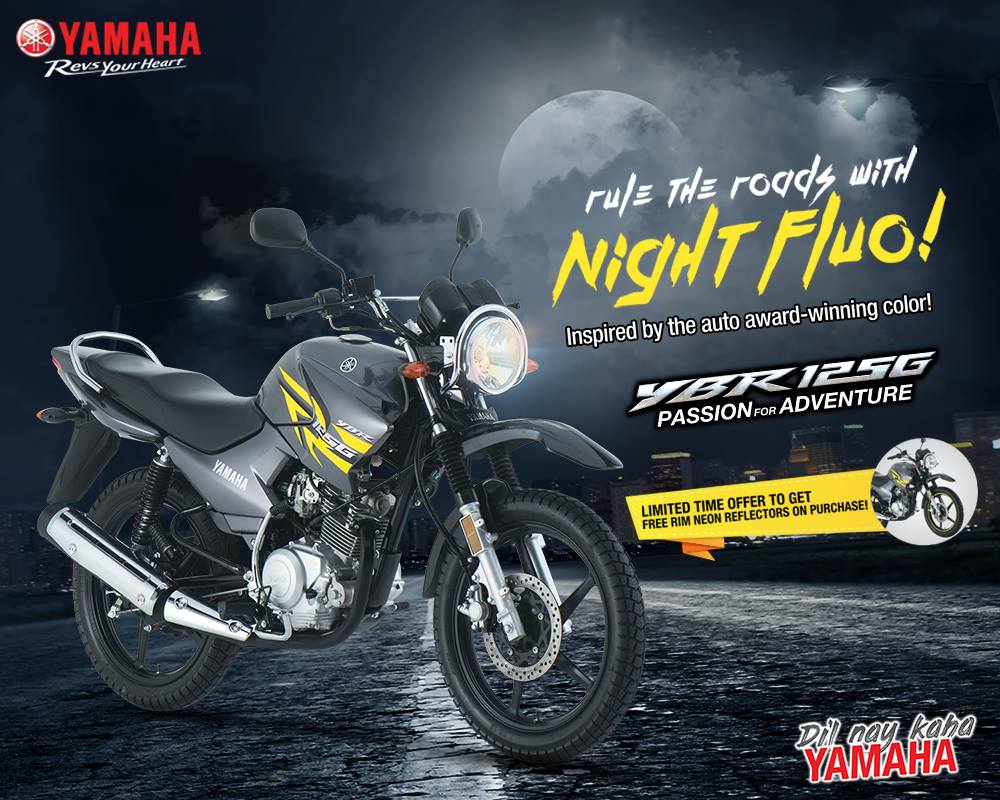 Yamaha YBR 125 G Night Fluo Edition – All you need to know!
Yamaha Motor Pakistan has been in the business for past 3 years. Being the newest entrant at the time, Yamaha had to face many issues initially, which the company handled smartly, and managed to break their stigma of being a Milk Man's bike. They introduced very different motorcycles to Pakistan; a sporty looking bike and a crossover. Yamaha YBR 125 & Yamaha YBR 125 G got a great response from Pakistani motorcyclists, who were being ripped off in the name of the new model by only getting new stickers. Yamaha broke the stereotype of them being old, two-stroke and an average motorcycle manufacturer.
Also Read: Yamaha Pakistan increases the prices of its bikes
Inline with the issues that people had regarding the seating capacity in YBR125 and YBR125 G, Yamaha decided to introduce a family bike – YB 125 Z in April 2017. YB 125 Z being technologically advanced and loaded with many usable features like a fuel gauge, self-starter, gear position indicator, DC electrical and a balancing shaft, became a viable option for people looking to buy a decent looking and performing new bike. In June 2018, Yamaha gave a facelift to its both YBR 125 & YBR 125G. They upgraded the motorcycle engine with a better carb, free flow exhaust and made it more refined. Also, they introduced the new Racing Blue color in both models, which gained popularity among the youngsters.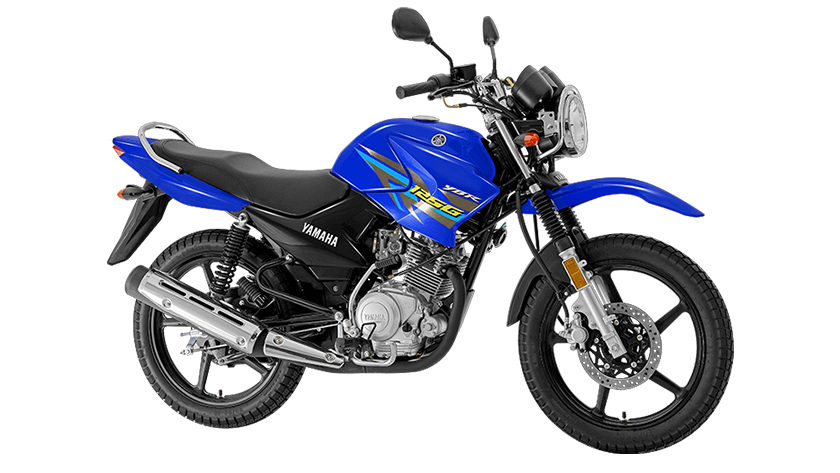 In the previous weeks, we have seen Yamaha's Official social & digital media pages showing different hints that they are coming up with something different. Yamaha was building the curiosity, but the pictures got leaked before the official launch. Yamaha has launched a "Limited Edition Special." Yes! You heard it right; Pakistan's very first limited edition motorcycle!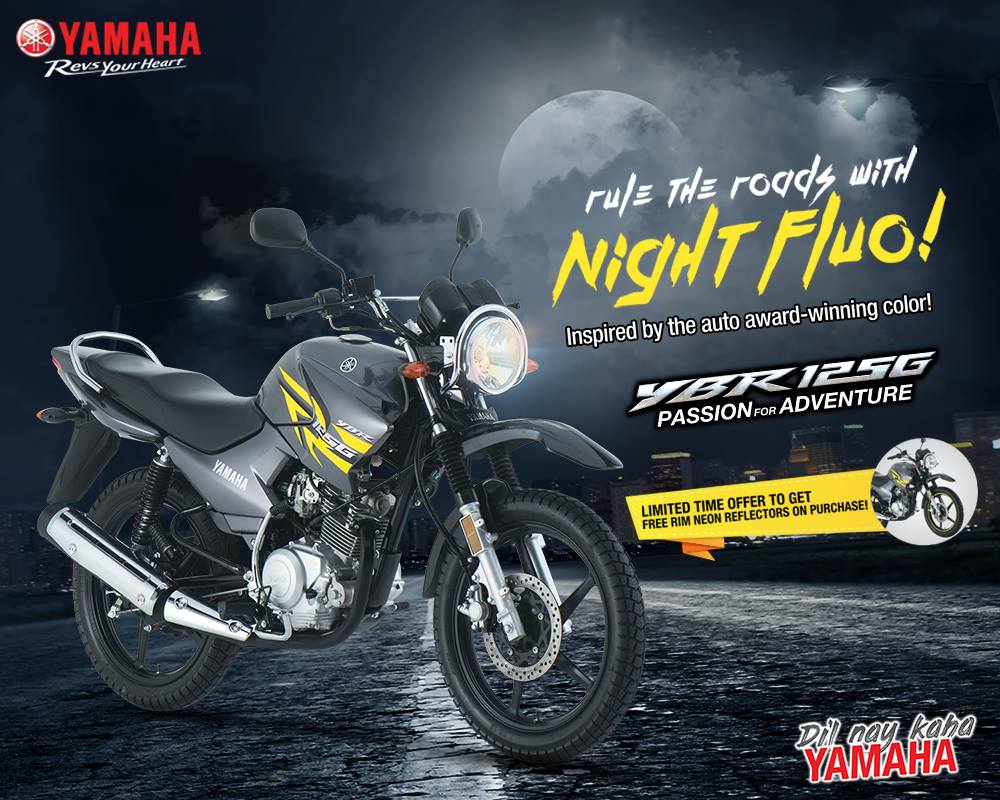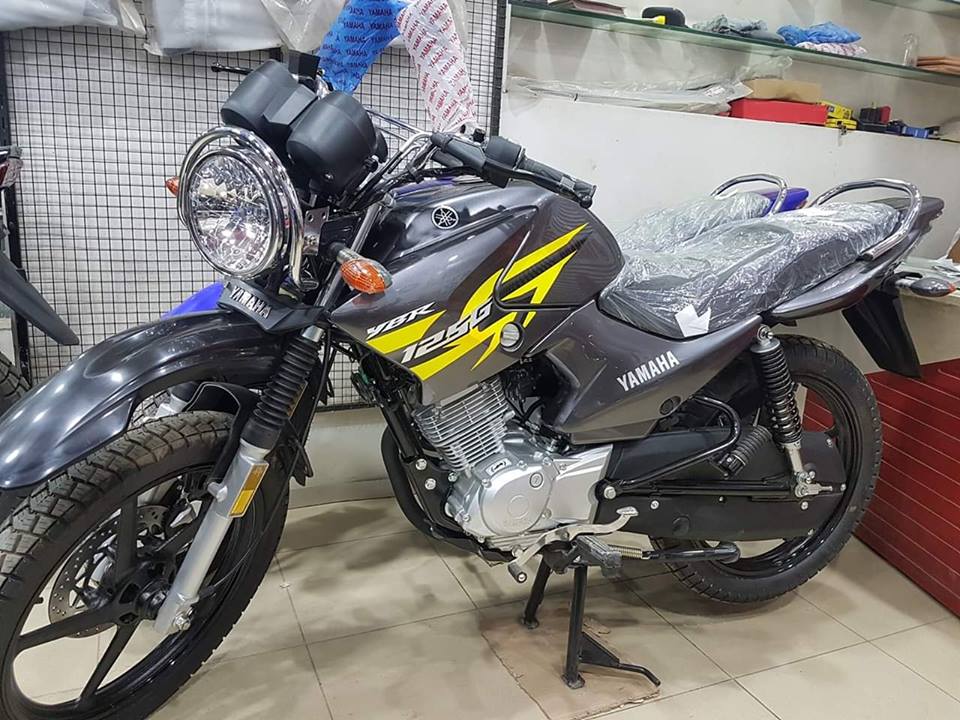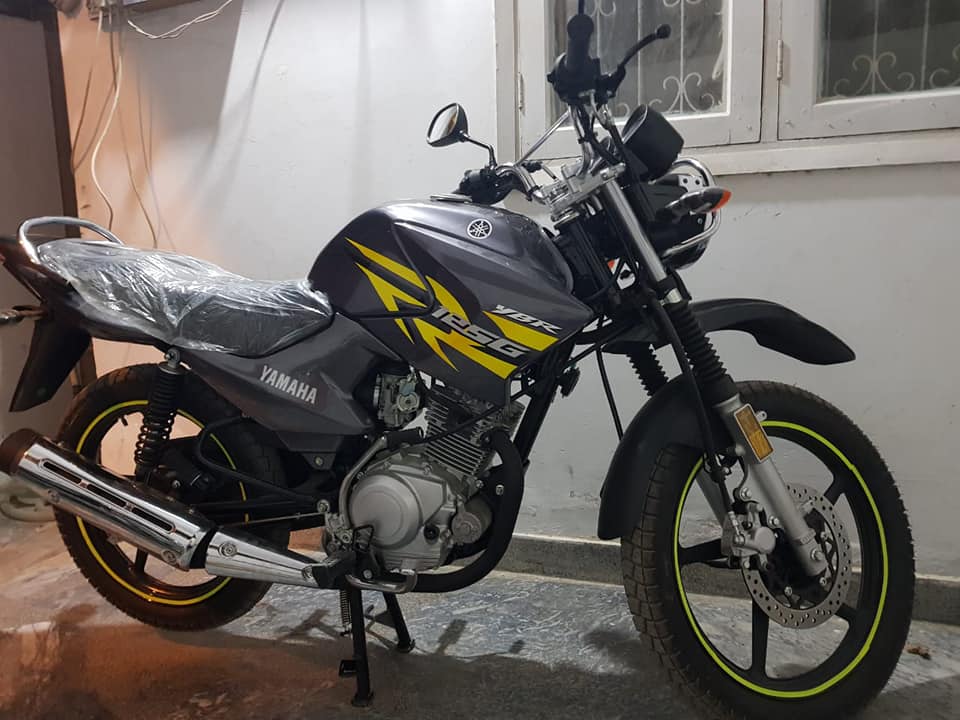 We inquired further on this motorcycle and got to know that Yamaha got its inspiration from the MT Series. MT is Yamaha's naked sports bike series, which is Japan's answer to all other manufacturers. MT series is widely appreciated due to its styling and performance. Now let's get back to the YBR 125 G Night Fluo. This motorcycle gets "Night Fluo" paint, which itself is an award-winning color of the year 2017. The motorcycle gets acid yellow decals along with acid yellow rim vinyl. The front fender is black (as most of MT series bike). Also, the side cover gets a matching body color this time. Rest as we know underneath this Night Fluo is a 2018 YBR 125 G with all the upgrades like up jetted carburetor, a better air filter, a free flow exhaust, and a retuned engine.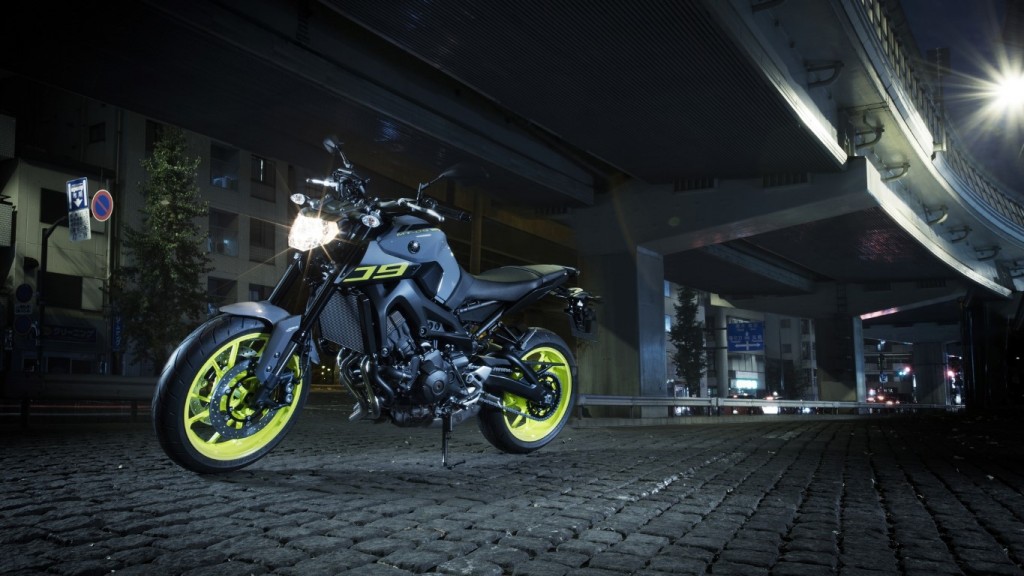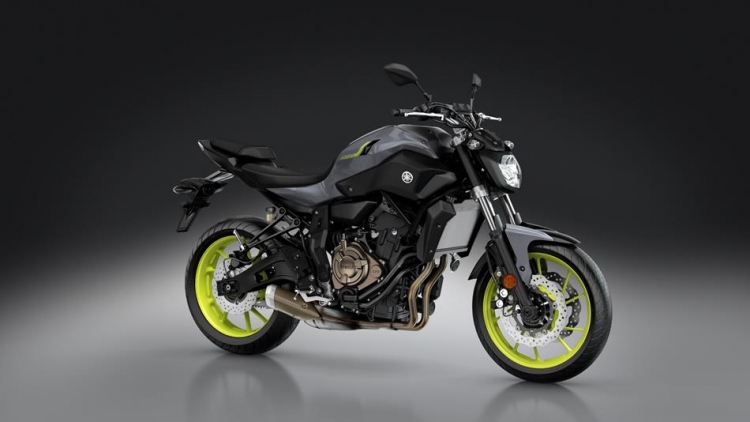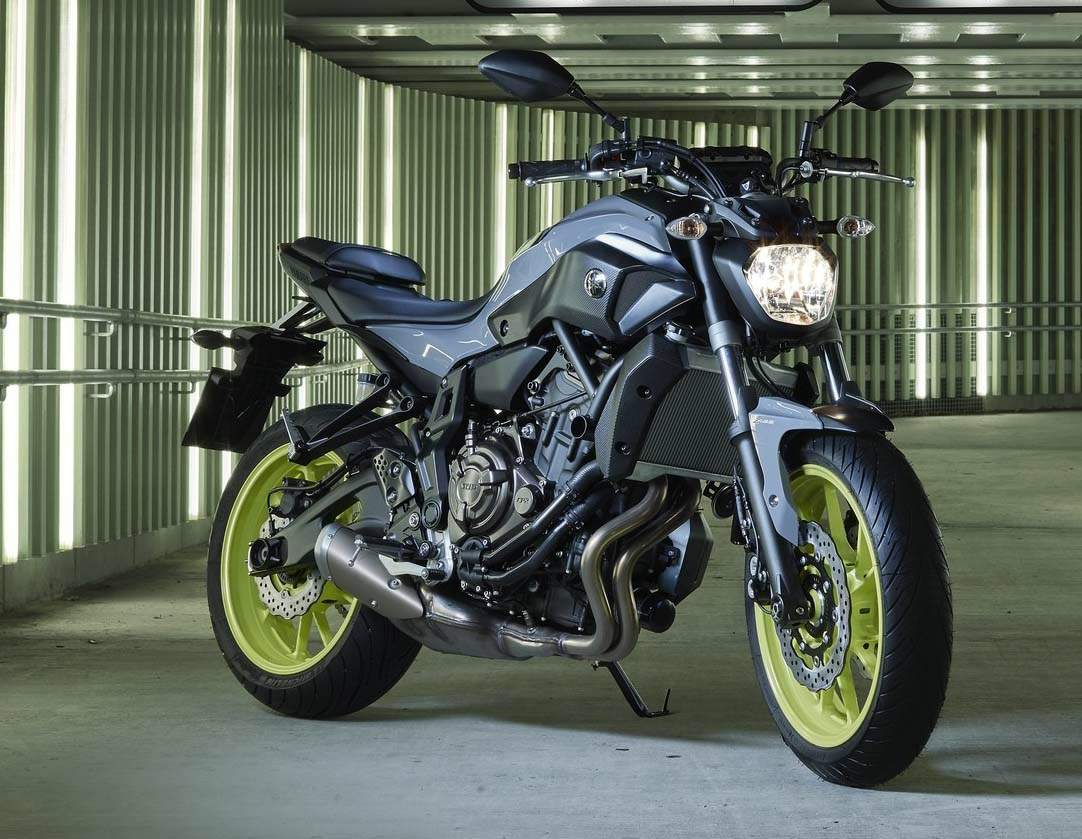 The fact that this is a "Limited Edition Special" and made to celebrate the award-winning color "Night Fluo" makes it a different motorcycle. The limited production makes sit a rare bike, and only 1000 of these bikes will ever be produced.