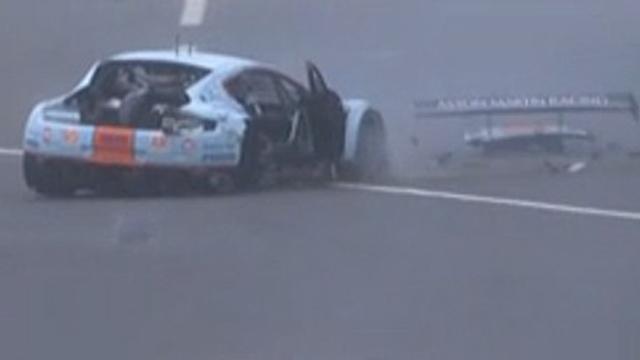 The start of this years 24-hour Le Mans was very saddening to say the least. 10 minutes into the race, Danish driver Allan Simonsen, from team Aston Martin Racing spun his no.95 Aston Martin Vantage GTE at the Tetre Rouge corner and hit the crash barriers towards the outside of the corner.
Rescue teams rushed in immediately and took Allan out of his car, he was reportedly conscious at that time and talking to paramedics. He was then taken to the on-site medical center on the track where he passed away due to the injuries suffered.
This was a first Le Mans racing incident since 1997 when Sebastien Enjolras was killed in an accident during pre-qualifying session.