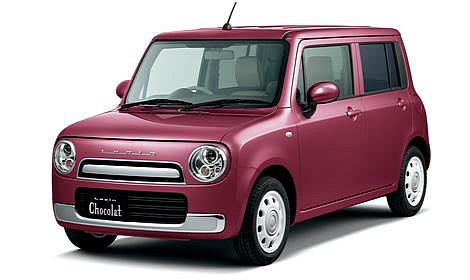 Suzuki reveals a kei car for young females
We wanted to write the name of the car in the headline but then everyone would've been confused because Suzuki, for some odd reason have called their new Kei car 'Lapin Chocolat'.
Lapin Chocolat which isn't as sweet as chocolate from any angle but Suzuki introduced the cars by describing it as 'feminine' and 'cute' but it also has an 'adorable style' through the aid of its Champagne pearl metallic pink. Because pink you know!
The Suzuki Lapin Chocolat was designed to appeal young Japanese women and features several accessories that other manufacturers wouldn't dare fit to their cars. The Chocolat comes with eight bright exterior colors, silver accents, alloy wheels, and ultraviolet/infrared reducing front windows which decreases the chances of undesired tan. This could even help other vehicle drivers too you know Suzuki?!
Inside, the boxy five-door hatchback offers two-tone seats, red and white dashboard trim, among other features. In addition, lady drivers will get an animated rabbit on the multi-information display because rabbits are cute.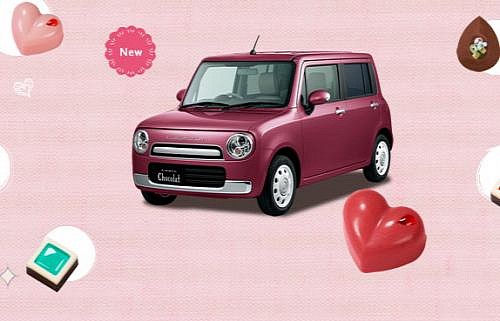 The Suzuki Lapin Chocolat is powered by a 660cc three-cylinder engine like any Kei car and this engine delivers 54 HP and 63 torques. Though it is a boxy car, but it sure does look like the Nissan Figaro.
Pretty soon the importers (as Suzuki will only produce it for Japan) will bring some of these here for fathers looking for first cars for their daughters. And what can be better then a pink Suzuki that Suzuki itself says it designed for young females. Dads trust Suzuki!