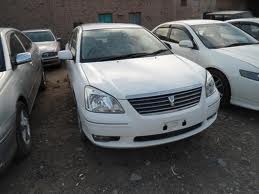 Amnesty scheme vehicles: LHC suspends IHC's verdict
On June 19, the world literally trembled beneath feet of those who had bought cars from government's amnesty scheme as Islamabad High Court cast its decision that vehicles bought under the scheme were illegal, and FBR must impound all 50,000 of those vehicles and put them up for auction.
Lahore High Court, upon hearing a petition filed by a citizen said that the government authorities had been harassing the buyers of such vehicles ever since Islamabad High Court's decision came out.
The petitioner said that whatever the government did, had nothing to do with us. We purchased the cars fairly and have been subject of harassment ever since IHC declared it illegal.
After hearing the argument, Lahore High Court suspended IHC's decision and sought details from relevant authorities within a week.