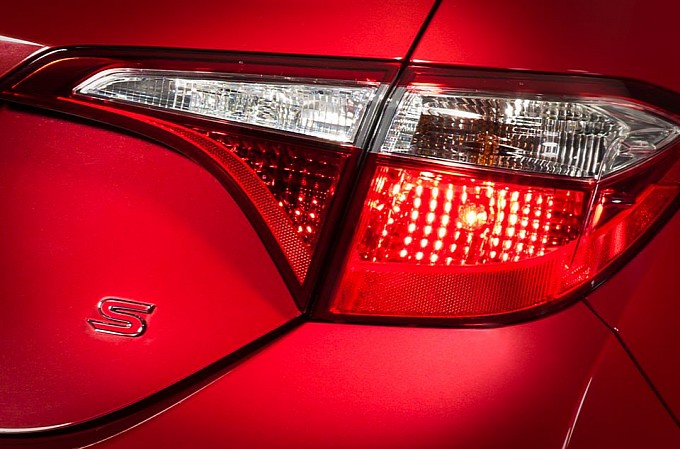 2014 Corolla has a red hot teaser for Canada
Toyota Corolla has been the best selling car in the world for quite a long time until Prius took over. It is regarded as the most boring car anyone could ever buy, there's no fun, its just a sedan that works as a reliable vehicle to take you from point a to point b. Initially, it was also an affordable sedan for the masses but today, only a handful can afford in Pakistan and with the imported cars coming in, many many buyers have switched over for better, and well equipped imported cars.
Nonetheless, only 24 hours remain between the release of the new 2014 Toyota Corolla. The head of Toyota Motor Corporation has said earlier that Toyota will introduce the fun factor back into its cars which they had earlier lost as the 1980s ended. The design will be an emotional one as well.
However, as we've time and again said that marketers at the automotive companies deliberately leak teasers of the cars about to be released to create hype, Toyota wasn't behind, 2014 Corolla has been leaked in full earlier this year but today, just 24 hours before the reveal, Toyota Canada releases teaser images of the next Corolla.
The new Corolla will be offered with a new version of the 1.8-liter four-cylinder engine, mated to either a six-speed or a CVT gearbox replacing the old 4-speed.
We had posted the full leaked images of the 2014 Corolla earlier, and comparing the leaked images and the teaser images above, we're now 100% sure that the leaked full images weren't entirely wrong.
Indus Motors had invested heavily in their plant in preparations for the new Corolla which will be, as they announced be introduced in Pakistan soon after the international launch.