2014 Ford F-150 now comes with CNG
Pakistanis somehow like the excessive American trucks, although they aren't such great vehicles but given their size, presence and bling, Toyota Tundra is the most pointless vehicle I have seen on our roads but they are cheap compared to Prado and Land Cruisers making the Tundra a bargain.
As those trucks are classified as trucks and trucks are commercial vehicles which mean taxes and duty is lower then the rest of the lot.
Ford F-150 is one of the favorite trucks, a lot of people I know like the F-150 especially the Raptor variant but these trucks aren't exactly affordable until now.
Ford in it's pursuit for alternative fuels as turned it attention towards CNG and LPG. Last week, few companies in US collaborated on a project to run several vehicles on CNG including a 5 liter V8 Mustang.
Now, Ford officially has revealed a 3.7 liter V6 engine which will either run on CNG or LPG and will be available with the 2014 Ford F-150, making it the only half-ton truck available with CNG option.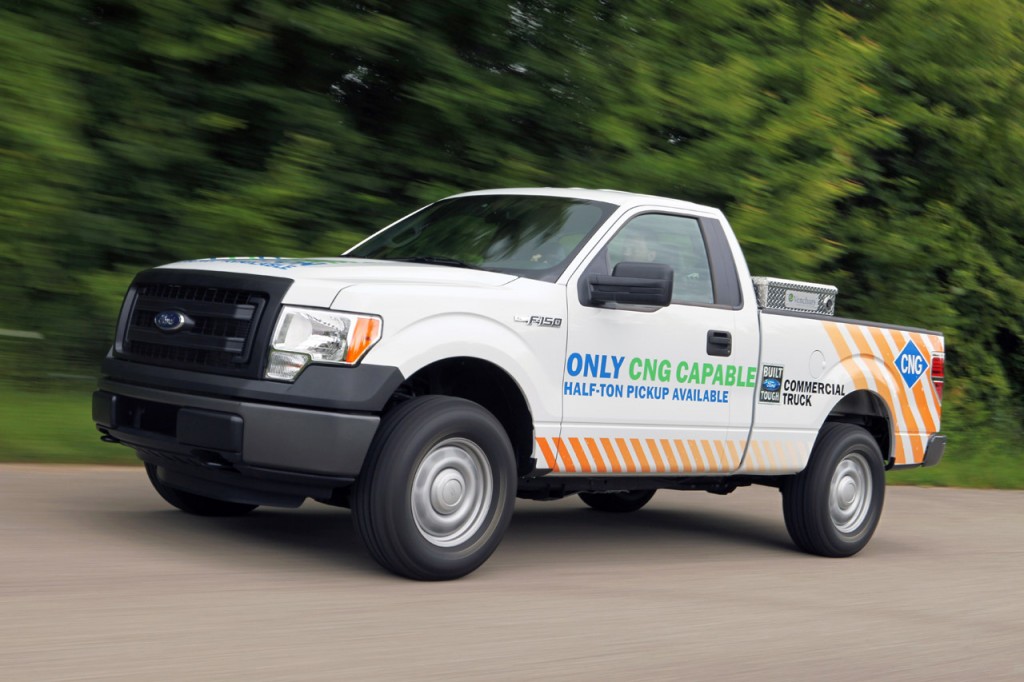 But the CNG options comes at an additional cost, first you'll have to pay $ 350 to Ford to install that 3.7 liter V6 and then you'll have to take the car to a Ford Qualified Vehicle Modifier who will install a separate fuel system for CNG at a cost of $7,500 to $9,500, depending on fuel tank size.
And that tank will be good for 750 miles, which is 23 MPG and CNG is more then half the price of petrol in US. Jon Coleman, Ford's fleet sustainability and technology manager says that with the money saved using CNG, customers could start to see payback on their investment in as little as 24 to 36 months.
Ford plans to sells a total of 15,000 CNG F-150 for the 2014 model year.