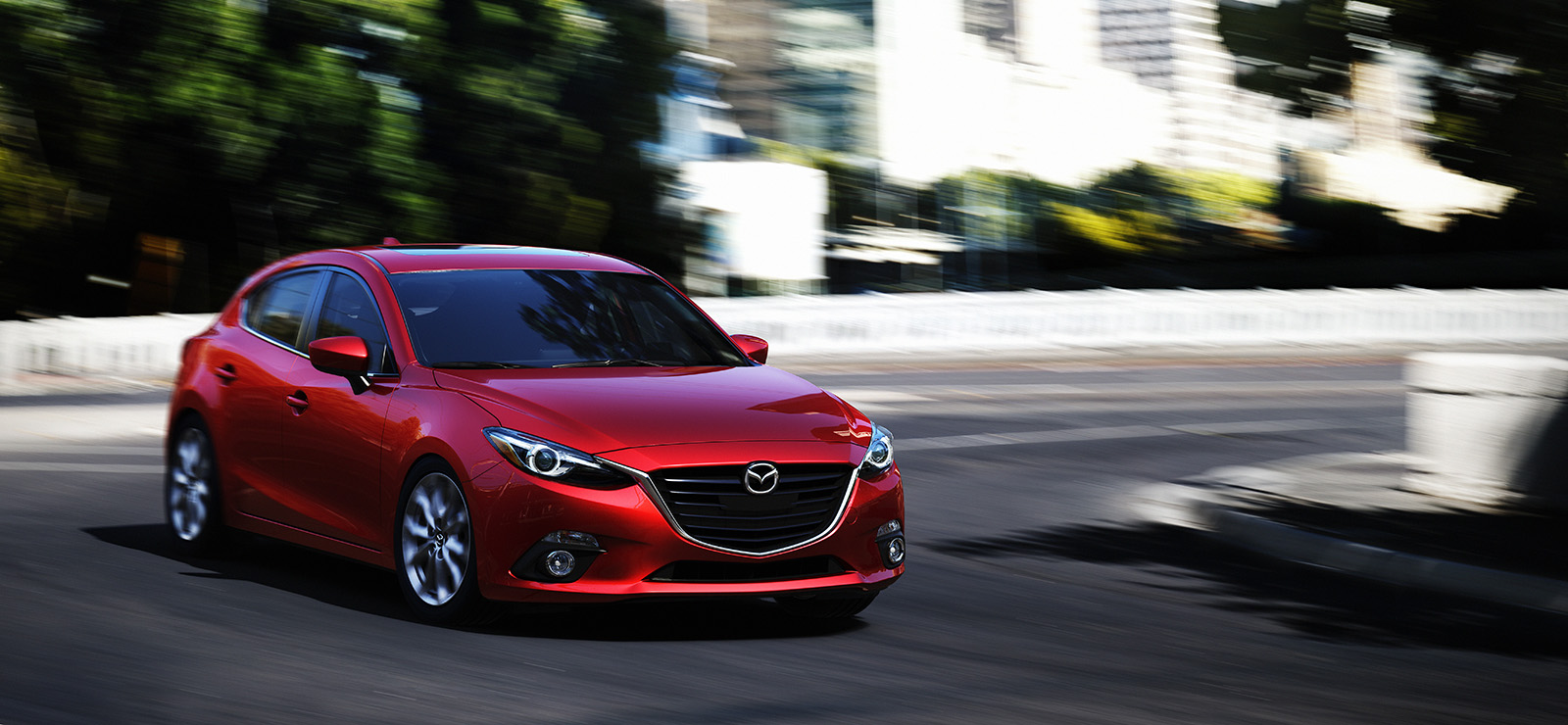 Mazda3 – A new generation
 Since the launch of the first generation in 2003, through the second generation and up to the present, the Mazda3 has consistently exceeded both customers' expectations and the industry standards.
Mazda 3 is Mazda's core model with more than 3.5 million sales worldwide till now.  It is sold in more than 120 countries around the world and accounts for more than 30 percent of Mazda's annual sales volume. Just recently Mazda unveiled the new generation of Mazda 3 on the 10th anniversary of the model. The third generation of Mazda's best-selling car got a total overhaul for 2014 styling, a revised control layout, additional safety features and a new engine. Like its predecessor, the 3 will be offered as a sedan and a five-door hatchback when it goes on sale in September.
It's on Mazda's new Skyactiv-Body, which features the high level of rigidity needed to support driving pleasure and deliver excellent performance. The standard engine on i models (SV, Sport, Touring and Grand Touring trims) is the 155-horsepower, Skyactiv 2-liter, four-cylinder. The fancier S versions (Touring and Grand Touring trims) get the new 184-horsepower, Skyactiv 2.5-liter four-cylinder. The engine will mate with either an automatic or manual 6 speed transmission system.
The new Mazda3 employs Mazda's original i-ELOOP brake energy regeneration system. This system converts the kinetic energy generated during deceleration into electricity that can be used once again. Conventional engine setups must tap approximately 10 percent of the engine's power to run the alternator and generate electricity. That electricity is subsequently stored in the battery to run the vehicle's electrical equipment. In contrast, supplementing the electricity to run the electrical equipment with energy regenerated during deceleration makes it possible to use 100 percent of the engine's power to drive the powertrain, and this conserves fuel.
The body contours and styling joins Mazda 3 with Mazda 6 and CX5 which had a major overhaul last year. The interior of the car is totally new from the outgoing Mazda3. There is new cluster, instrumental panel, shift lever, steering wheel , dashboard as well as new seat design in front and rear.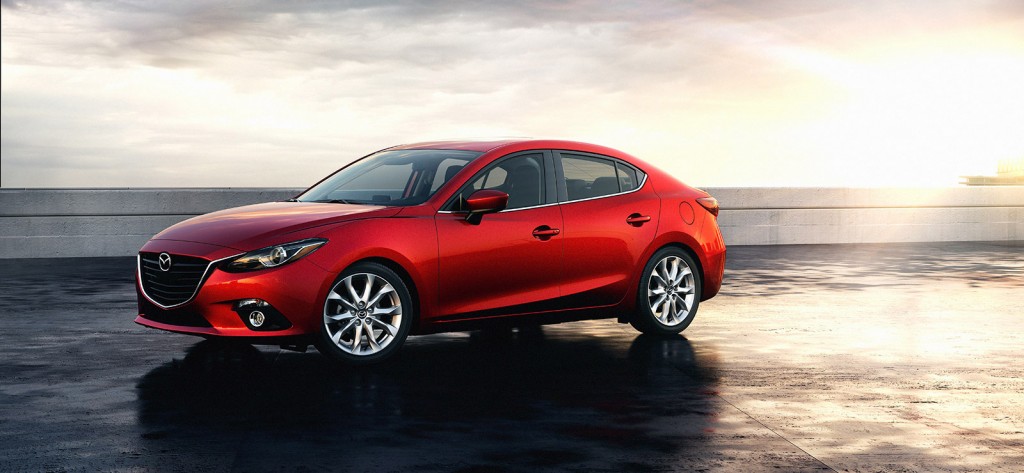 There will be a 7" screen centrally located above vents for entrainment system. The infotainment system is also upgraded with a new operating system that can be connected to smartphones and tablets via Bluetooth, which can be updated easily for new features and services without needing to change out hardware. Features include text-to-voice technology and speech recognition to allow users to repeat, shuffle and search folders. When paired with a smartphone, the system can read Twitter and Facebook updates with audio responses available. Users can also search the Internet for locations and map directions. And a Bose premium sound system is offered.
Active safety feature includes high-beam control, forward-obstruction warning, smart city-brake support, blind-spot monitoring, lane-departure warning and radar cruise control. A new Heads-up display will also be available on a fully loaded model. Passive safety includes SRS airbags, door armrest which absorbs impact, and improved and front side and rear collision protection.
Mazda 3 with the new styling will bring a new completion in this entry level hatchback/ sedan range. Though its little higher in price than the rest in the segment, but new design and major interior features make it ahead of others.
Mazda will be releasing a sportier version  speed3 after the initial release of the Mazda3. There are no details available as of yet.  Mazda 3 Sedan will start @ $18445 while the sports hatchback wil be priced @ $18945. The fully loaded trim Grand Touring Sedan will be @ $25,595 and [email protected] $26,495