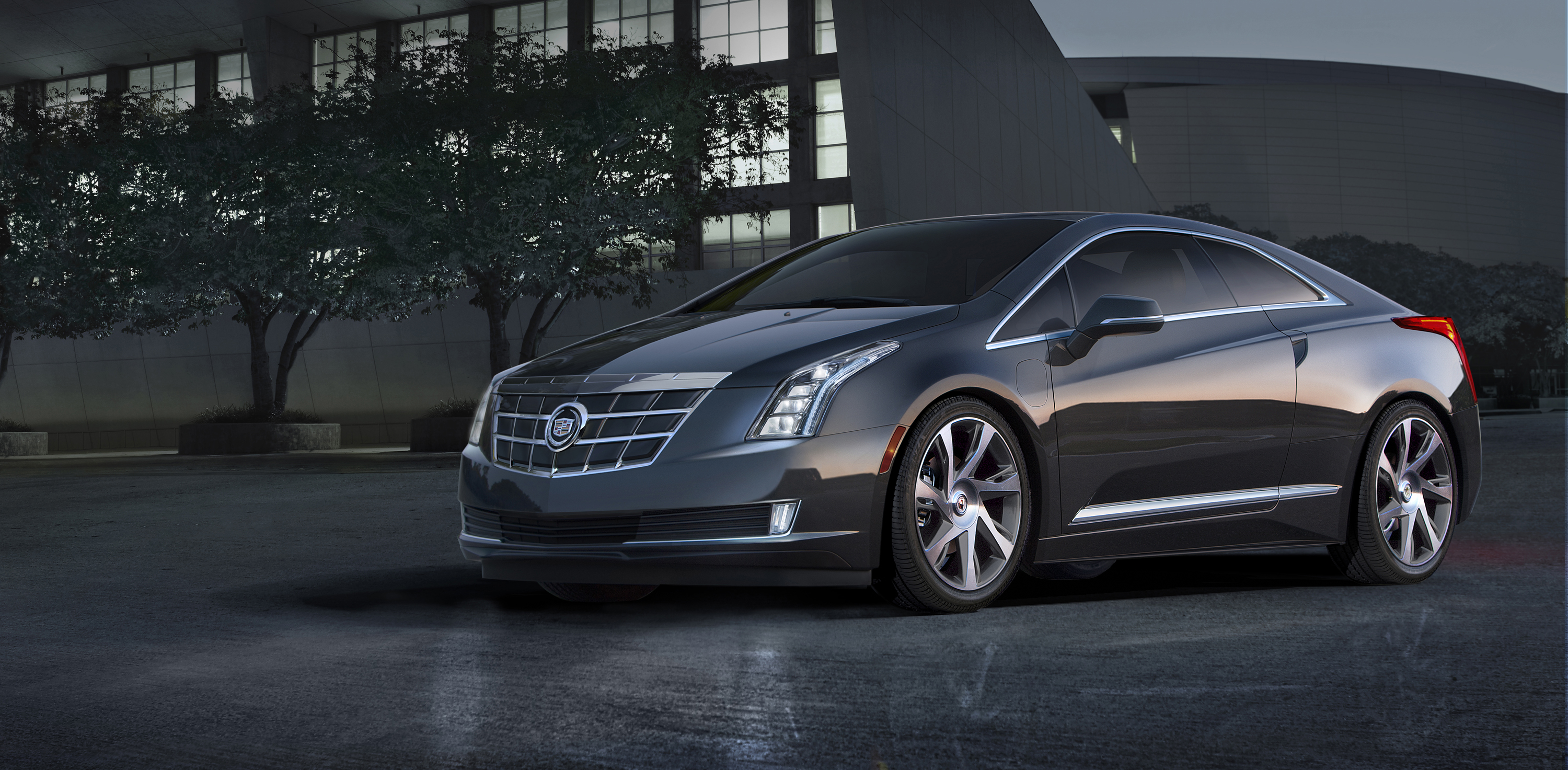 Cadillac launches the ELR, it's first electric car
Cadillac has been  a leading luxury auto brand since 1902. In recent years, Cadillac has engineered artful cars with advanced technology. When almost all luxury automobile brands came up with Hybrids or Plug In Hybrids, General Motors Cadillac was missing one. Though GM has already introduced Hybrids and Plug-In hybrids in other brands like the Chevy Volt.
This year Cadillac introduced their Luxury electric plugin hybrid car in for of Cadillac ELR. which is a 2-door coupe that builds on GM's current Chevrolet Volt. ELR can be said as luxurious cousin of Chevy volt. The ELR offers plenty of art to go along with the science. Volt and ELR almost share architecture below the sheet metal. But ELR got the touch of luxury. It enters production in the second half of 2013; the first deliveries are expected no later than January 2014.
ELR is based on 2+2 layout with the optimal balance of sport and luxury.No expense was spared in bringing authentic material selections and the latest technology interface into the car. Cadillac CUE (Cadillac User Experince) with Navigation is an integral component of the ELR's driving experience, displaying energy usage and charging options in addition to the standard infotainment options, such as phone contacts and song information. The standard CUE system can read and reply to text messages via voice. Proximity-sensing technology detects your hand as it approaches the touch screen. When an icon is pressed, the screen pulses to acknowledge the command, keeping your eyes safely on the road. The face of CUE in the ELR is an eight-inch (203 mm) LCD touch screen integrated in the top of the central instrument panel.
The ELR is powered by GM EREV technology, combining pure electric drive and an efficient, range-extending 1.4L gasoline-powered electric generator capable of 154 kW (207 hp) of total system power.
The ELR's battery is a T-shaped, 16.5 kWh lithium-ion battery pack. It is located along the centerline of the vehicle, between the front and rear wheels for optimal weight distribution. The 5.5-foot-long (1.6 m), 435-pound (198 kg) pack supplies energy to an advanced electric drive unit capable of 295 lb.-ft. of instant torque (400 Nm) to propel the vehicle. Using only the energy stored in the battery, the ELR will deliver a GM-estimated range of about 35 miles (56 km) of pure electric driving, depending on terrain, driving techniques and temperature. Charging the ELR's battery can be done with a 120V electrical outlet or a dedicated 240V charging station. The vehicle can be completely recharged in about 4.5 hours using a 240V charging station, depending on the outside temperature.  The ELR's battery is covered by an eight-year/100,000-mile warranty.
ELR price at the dealer is not yet released but it is rumoured to be around $60K.