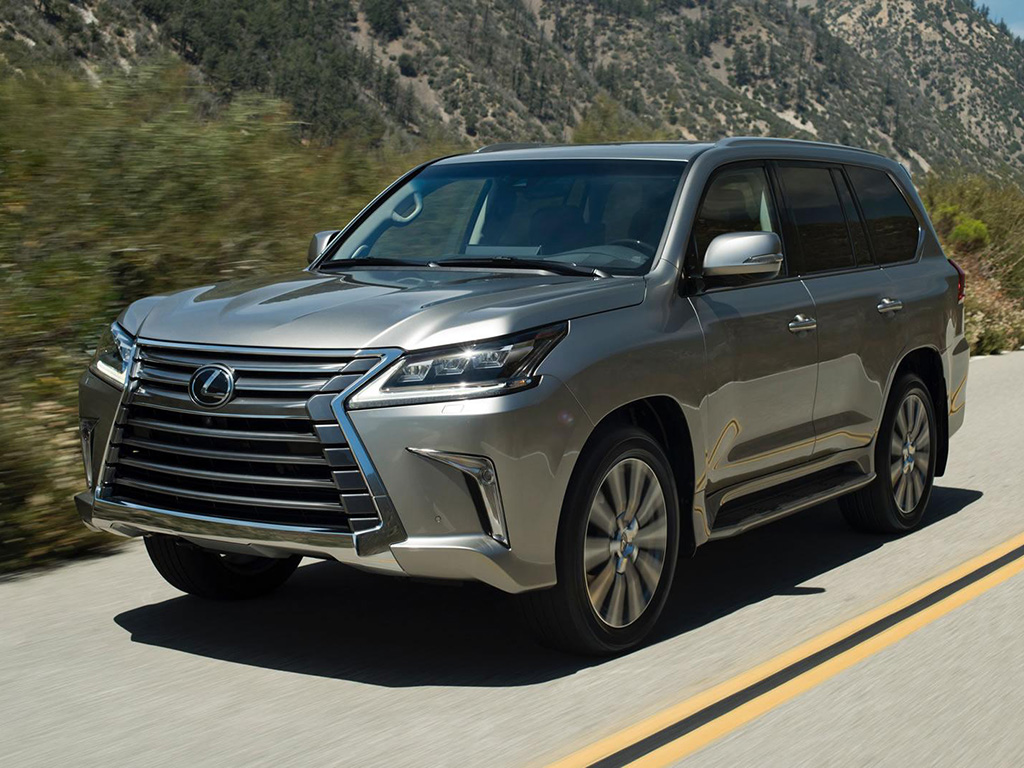 2016 Lexus LX570 Revealed!
Lexus realized it was Pakistan's independence day this month and so they planned to reveal their 2016 LX 570 facelift on 14th of August to give Pakistanis a gift. Kidding about the gift part. The SUV is now officially revealed after hundreds of leaked pictures on the internet. The facelift was revealed at Monterey Car Week at Pebble Beach, California.
The front has a grill change which is now huge. It makes the SUV a bit ugly to look at but also makes it look more aggressive than the old one for some reason. The new one is loaded with all LED headlights and LED fog lamps which makes the Lexus graceful and quite beautiful to look at.
The tail lights and rear bumpers are also reshaped. The rear of the car looks extremely beautiful to look at. Lexus says only the roof and doors remain unchanged. The SUV is equipped with new 20 inch and 21 inch wheels TEN spoke wheels. The car is designed to demand attention and make its presence feel on roads.
Luxuries are still not compromised by Lexus. It still has the standard panoramic view of cameras around the car. Other options include head-up display, wireless charging, infotainment with 12.3 inch display, a SmartAccess key card that fits in a wallet, a refrigerator and many more.
The engine is a standard 5.7 liter V8 which does 0-60 in about 7.3 seconds which is faster than the old model and also more economical to drive around. The gearbox is now an eight-speed automatic gearbox.
The 2016 Lexus LX 570 should arrive in the UAE, Saudi Arabia, Qatar and other GCC countries before the end of the year.