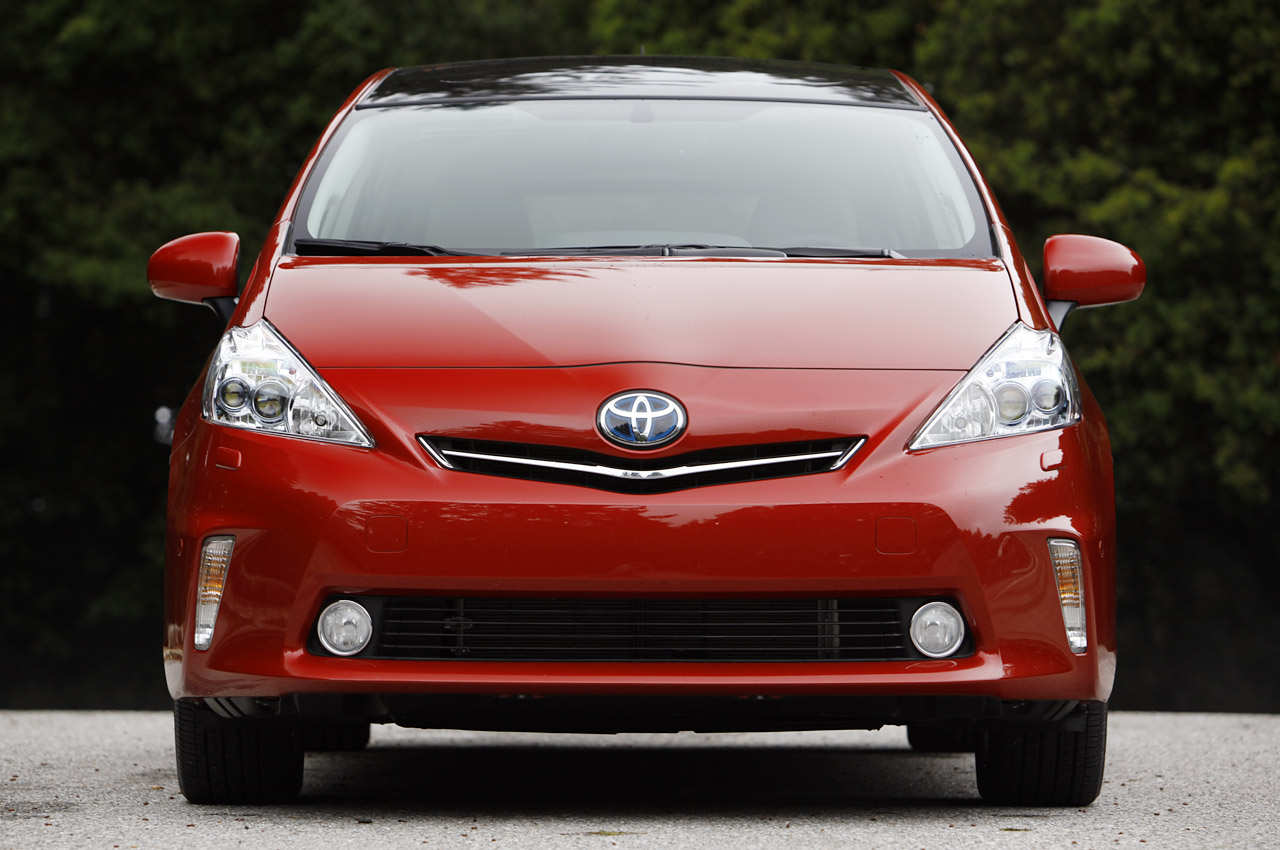 All you'll need to know about the Toyota Prius V
Till a decade ago, Hybrids had just entered the automotive world. One car which came and spread in the market and became a bench mark is Toyota Prius. In early days buyers are skeptical buying Toyota Prius. Toyota improved the design mechanically a s well as exterior to attract the buyers.
Prius is well known to everyone as a 5 door hatchback car. Many people still thinks the exterior design needs a bit more styling. Toyota have been working on it for every generation of Prius with few facelifts.  Recently Toyota extended their Prius line up with two more models "Prius C" ( which is somewhat Vitz Hybrid in European market) as well as a more boxy bigger station wagon style "Prius V".
Prius V is much longer and roomier with extended trunk room. It can easily be categorized as a station wagon/ state car. It can be said as XL version of the regular Prius. The Prius wagon has 70% more room than the standard Prius. Toyota's designers and engineers have worked to decrease the vehicle's coefficient of drag as much as possible to increase fuel efficiency. Though the car is larger in size then the current standard Prius, a lot of design and material selection have been made to keep the car as lighter as possible.  Toyota has partnered with JBL to create a sound system that not only weighs 37 percent less than the old audio system, but also  80 percent less power. Weight has been increased by 232 Lbs but penalty is worth it due to increased  interior room, inform of legroom and cargo space. Toyota built the hybrid wagon with a set of manually-controlled multi-function back seats that can slide, recline and fold to provide ample space for cargo.
The Prius V is 3 inch more in wheel base and 6 inch longer than standard Prius. Under the hood, the same 2ZR-FXE 1.8-liter  four-cylinder engine found in the base Prius supplies power in conjunction with a pair of liquid-cooled motor generators. Combined output is at 134 horsepower at 5,200 rpm and 105 pound-feet of torque at 4,000 rpm. Toyota has also redesigned the vehicle's exhaust heat recirculation system to decrease the drivetrain's warm-up period, and as a result, the Prius V can reach optimum operating temperature up to a minute sooner than vehicles equipped with the old system.
The hybrid wagon uses a modified version of the same nickel-metal hydride battery pack found in the third-gen Prius. Estimated mileage of wagon is 18.7km/L city and 17km/L highway. The Standard Prius have mileage of 21.68Km/L city and 20.40Km/L highway. So a slight number is compromised. Prius V is targeted towards the buyers who are looking for a cross over or a wagon with added feature of being economical and Hybrid.
Prius V comes with standard safety features like Vehicle Stability Control (VSC) , Traction Control (TRAC), Anti-lock Brake System (ABS), Electronic Brake-force Distribution (EBD), Brake Assist (BA) and Smart Stop Technology® (SST) along with Driver and front passenger Advanced Airbag System ,Driver and front passenger seat-mounted side airbags, driver knee airbag, and front and rear side curtain airbags. Prius is also designed with Energy-absorbing collapsible steering column, Front and rear energy-absorbing crumple zones, Side-impact door beams, Tire Pressure Monitor System (TPMS). The Prius wagon would certainly be the model to take home. Its small fuel economy sacrifices are more than made up for by increased versatility and backseat comfort.