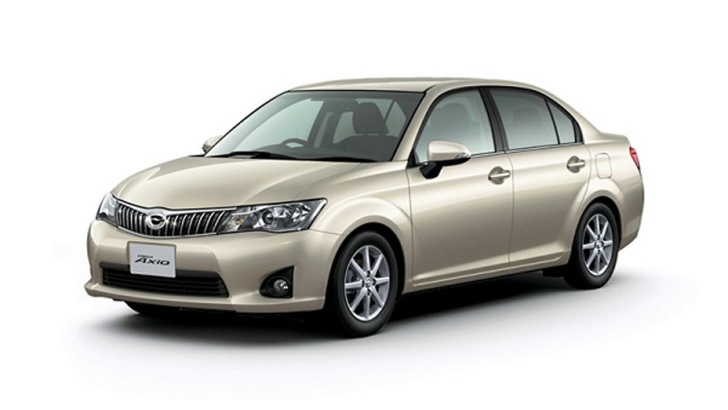 Toyota launching Corolla Hybrids in Japan
Corolla Axio and Fielder models have seen tremendous success in Pakistan, although introduced by the auto importers, they haven't been as much expensive as the locally made cars.
Now though, Toyota has said that it will add the Corolla Axio and Fielder model to their Japanese only range of cars however, there will also be a Corolla Hybrid G Aerotourer.WxB.
Quite a silly and long name for a car, but it will be a special edition of the Corolla Fielder whose distinction will begin by a stylish black interior with white inserts.
The hybrid vehicles are fitted with a 1.5 liter petrol engine with an Atkinson cycle hybrid powertrain which gives an impressive fuel economy of 3 liter of petrol consumed every 100 km which in Pakistan means, 34 kms per liter.
Changes to exterior in both Axio and Fielder begin with an exclusive front grille, with front and rear Synergy Blue emblems, and as we move inside the car, the instrument panel will be lit in blue.
The Hybrid.WxB will have distinguishing factors such as special seat fabrics, exclusive panel designs, artificial leather-covered instrument panel and a manual transmission.