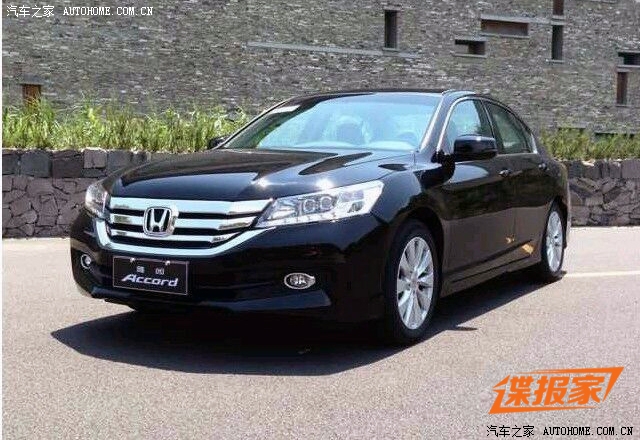 This is the Chinese made Honda Accord set to debut soon
Honda Accord was recently updated with a brand new model and brand new price in Pakistan, a price which was many many rupees expensive then base model German 3 Series and C-Class and E-Class.
Anyway, looks like China is preparing for a new Accord and usually, a market as big as China gets it's own distinctive design but if we look at the spy shots, than there isn't much of difference at all.
This Chinese made Honda Accord will debut at the Chengdu Auto Show in September this year. And while the Chinese Accord is based on the American Accord, the grilles and bumper have been revised with a lot of chrome and bling in view of Chinese preferences.
Chinese Accord (left) and Pakistani Accord (Right).
Click on the thumbs to enlarge.
Built by the Guangzhou-Honda joint venture for the Chinese market, Honda Accord will have a range of engines including 2 liter, 2.4 liter and a new 3 liter V6 will also be available in the top of the line model.