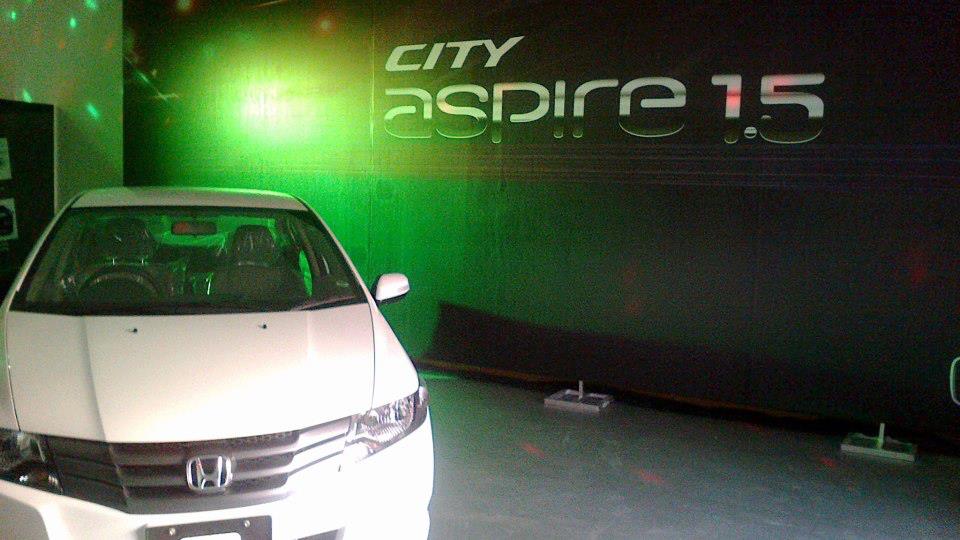 Honda Atlas' press release for 2013 Honda City Aspire 1.5
Honda introduced the new Honda City Aspire 1.5L.
Honda Atlas Cars (Pakistan) launched the new Honda City Aspire with a 1.5-liter engine at a press briefing held at their Factory in Lahore on the 17th of April.
The Aspire has always been the luxury model of the Honda City with add-ons for the savvy customers. With the introduction of the Aspire 1.5 it aims to provide more muscle to the star of the fleet.
Mr. Takeharu Aoki, The President and CEO of the company gave an overview of Honda and its attention to creating technology that is at the forefront of innovations. He spoke about the milestones attained with the patronage of our valued customers.  He also explained the ongoing environment campaign carried out by Honda with the slogan "YOU BUY A HONDA WE PLANT A TREE", where Honda will plant a tree against the sale of each car. Introducing the new Aspire with 1.5L engine he said, "We are confident that new Aspire will be well received by Pakistani customers just like the new Civic was when we launched it last year."
Earlier, Mr. Ayaz Hafeez, GM Sales & Marketing thanked the customers and said that, Honda Aspire 1.5L will give them a driving experience that speaks for itself.
The new Honda Aspire inherits the same great looks but it definitely has a lot more swagger added to it. It now comes with the power of a 1.5 litre iVTEC engine that appeals greatly to all those who aspire. The 1.5L iVTec Engine exerts an output of 120 horsepower.

The Aspire provides class-leading features such as leather interior, keyless entry, rear-view camera and a comprehensive multi-media touch screen interface that comes with an easy to use navigator. It is also equipped with alloy rims that add grace and elegance to the Aspire.
Industry leading Euro 4 emission standard on all Honda cars are the hallmark of HONDA.