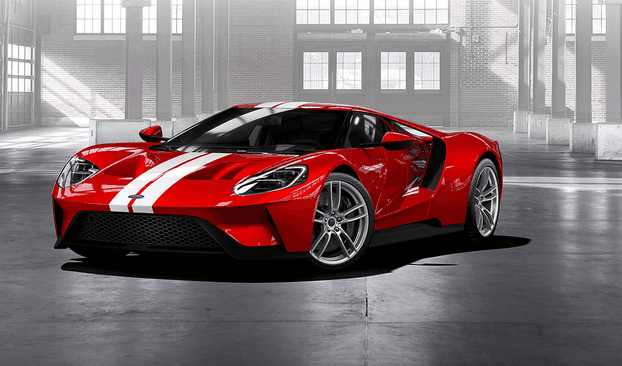 Ford Has Started To Take Applications For Its 2017 Ford GT Supercar
Ford Motor Co. has started to take orders for their flagship supercar the 2017 Ford GT. According to the American automaker, the supercar will fall "in the mid-$400,000s" excluding the handling and delivery charges. Ford will be producing 500 units of the car and initially will only be producing 300 cars. The current applications are for those 300 cars.
Ford has been quite clear in mentioning the criteria for choosing the applicants. Ford said in a press release that it would prioritize the candidates on, "a variety of factors, including loyal Ford customers and current Ford GT owners."
Also Check: Watch 2017 Ford Fusion V6 Skip Over Potholes Thanks To Its New Pothole Mitigation System
The global marketing manager of Ford Performance, Henry Ford III said,
"We understand GT customers are strong ambassadors for Ford Motor Company, and we look forward to providing them a service as distinct as the car itself."
Ford will only be supplying the car in 19 countries, and the applicants must be from one of those, including the US, Canada, Saudi Arabia, China and countries from Western Europe.
Ford executives and designated representatives will select the lucky applicants from the pool near July this year. The application asks for information like the interest of the applicant in Ford Company and its cars, motorsports in general, and their current collection of cars. Ford even might interview the applicant if required.
Ford also want the applicants to be available for any public appearances of the car. The automaker is asking for video applications from potential buyers explaining why they are suitable for owning a Ford GT.
According to a FordGT website, only 250 cars will be made in a year. 150 of those will be sold to those who have submitted an application. The new American supercar will be available in 8 body colors, 7 GT racing strips colors, five different colors for both wheels and brake calipers, and four interior colors.
If you want to try your luck, you can submit your application on FordGT.com website.