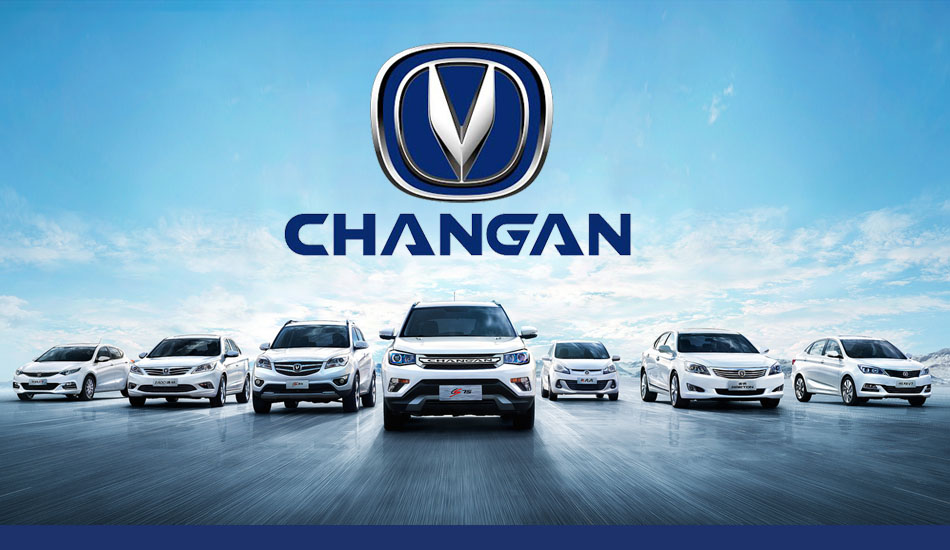 Changan In Pakistan Is Not The Honest Reflection Of The Chinese Brand Globally
Changan…the first thing that comes to mind when you hear this name are those old double cabin pickups (Gilgit and Kalash) that Karakoram Motors used to sell in Pakistan. People think the auto manufacturer 'Changan' is a cheap car producer who develops these obsolete vans and pickups. Not many people know that Changan is a Chinese state-owned auto giant with 12 major production complexes – including 32 vehicle assembly and engine plants – the company produces and sells approximately 2.9 million vehicles annually. Changan is considered to be one of the "Big Four" Chinese automakers.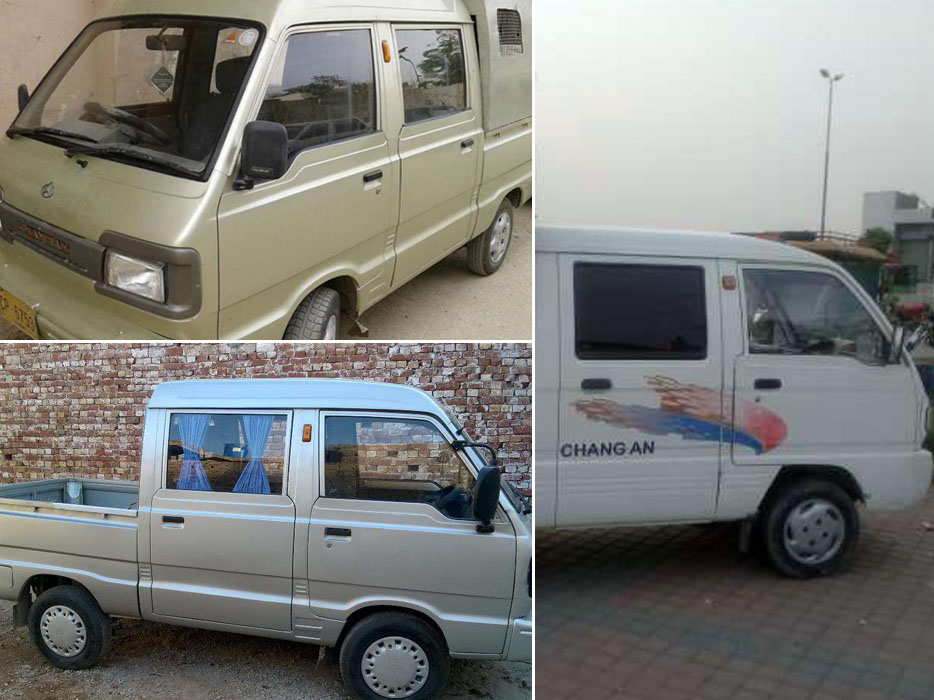 Changan is engaged in joint ventures with major international brands including Ford, Mazda, Suzuki, and PSA (Peugeot- Citroen) in China. The company has assets of approximately 128 billion RMB (20.6 billion USD) and 80,000 employees worldwide. Changan has a number of RnD centers around the world, including:
Research Institute of Automotive Engineering in headquarters (Chongqing)
Automobile Research Institute (Shanghai)
Automobile Research Institute (Beijing)
Automobile Research Institute (Harbin)
Automobile Research Institute (Jiangxi)
Changan Auto European Design Centre (Italy)
Changan Auto Japan Design Centre (Japan)
Changan UK Research and Development Centre (UK) and
Changan USA Research and Development Centre (USA)
Also Read: FAW B30 Can Be A Good Addition In 1600cc Segment In Pakistan
Five domestic RnD centers in China and four overseas RnD centers help Changan to form a global structure of 'Five Countries (China, Italy, Japan, UK and the USA) and nine locations (Chongqing, Shanghai, Beijing, Harbin, Jiangxi, Turin, Yokohama, Nottingham and Detroit). They have different functions, as below:
China sites: Vehicle engineering for various applications
Turin, Italy: Exterior styling
Yokohama, Japan: Interior design
Nottingham, UK: Advanced Powertrain design and development
Detroit, USA: Chassis design and development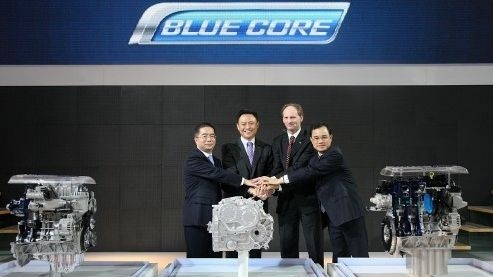 Changan has its own low CO2 emission technology called as 'BlueCore,' which has three main features, like providing powerful, clean and quiet driving experience. It also provides power-train technologies and products with 'Energy Saving and Environment Protection'. The brand covers a number of power-train technologies, such as TEi, i-GDI and D-VVT optimized for auto, manual and dual clutch transmissions.
The optimized internal combustion system in the power-train is capable of reducing fuel consumption by 20% and carbon emission by 40% without compromising the overall performance of the vehicle. It has managed to achieve high standards in carbon emission, acceleration performance and noise vibration and harshness requirements. 'BlueCore' can also be applicable to most hybrid systems, plug-in and fuel cell vehicles.
Also Read: Geely GC9 Named Car Of The Year 2016 In China
Changan is considered to be one the finest automobile producers from China, it's sad that Karakoram Motors who are the sole distributors of Chinese vehicles (including Changan) in Pakistan never really brought something worthwhile. Although on their website, the company claims to have introduced many new vehicles but if you look at what Changan has to offer and compare to what Karakoram has been selling here, you will find a day and night difference. Just go through the options below and decide for yourself.
Changan BenBen Mini
Changan being a joint venture partner of Suzuki in China and has managed to get the technology of the 7th generation Alto to develop their own super mini car, the BenBen Mini. The BenBen Mini is equipped with a DOHC 1.0-liter engine, which produces 70 hp and meets the Euro IV emission standards. Available in manual as well as IMT (Intelligent Manual Transmission) the BenBen Mini is one of the cheapest cars available in China, with price starting from 36,900 Yuan (PKR 5.7 lac) up to 49,900 Yuan (PKR 7.8 lac).
Changan Benben
And if you don't like the cheaper BenBen Mini and want a more stylish and elegant hatchback, pretty much like Vitz or Swift, then you should look for BenBen. It's arguably the best looking Chinese hatchback with a price starting from 47,900 Yuan (PKR 7.6 lac) and ends at 56,900 Yuan (PKR 9.1 lac). Interior is very funky as well, whereas all BenBen versions come standard with a large touch screen in the center console.
The engine is a 1.4 liter unit with 101hp, mated to a 5-speed manual or a 5-speed automatic gearbox. BenBen boasts a fuel consumption of 17 km per liter. This is also interesting to know that the sales of BenBen are twice as much as Suzuki Alto in China. There were 25,049 Alto sold in the year 2015 compared to 47,277 BenBen. In the first two months of 2016, there were 2,593 Alto units sold while 12,603 units of Benben sold already.
Changan Alsvin V3
The V3 is one of the cheapest compact sedans available in China. The small and low-cost sedans are practical because of the presence of boot, yet their smaller size allows flexible maneuverability in traffic and easy parking in congested places. Alsvin V3 is powered by 'BlueCore' 1.3-liter four-cylinder petrol engine with 94 hp mated to a five-speed manual gearbox and employs multi-link independent suspension in the rear. Price starts from 46,900 Yuan (PKR 7 lac) up to 48,900 Yuan (PKR 7.8 lac).
Changan Alsvin V5
Before you can call it a copy of 2010 Mazda 3, be sure to know that Changan is also a joint venture partner of Mazda in China. The Alsvin V5 is a subcompact sedan produced by Changan and is a re-styled, deluxe version of the original Alsvin sedan, the production of which was ended in the first half of 2013. Due to a similar front grille design, the V5 is considered a look-alike of Mazda 3. In 2015, the V5 sold well above 71,000 units. Power comes from a 'BlueCore' 1.5-liter engine with 114hp, mated to a five-speed manual or four-speed automatic transmission. Price starts from 61,900 Yuan (PKR 9.1 lac) to 75,900 Yuan (12.15 lac PKR).
Changan Alsvin V7
The Alsvin V7 was designed by Dambrosio Luciano at Changan's design unit in Turin Italy and is arguably one of the most gorgeous looking Chinese sedans. V7 is available with a 1.6 liter 'BlueCore' engine with 124hp mated to a 5-speed manual or a 5-speed automatic transmission. Later a more powerful 170hp 1.5 turbo will also be added to the line-up. Price starts from 60,900 Yuan (PKR 9.7 lac) up to 86,900 Yuan (PKR 13.92 lac).
Changan Eado/Eado XT
The Eado is a compact sedan designed by Carminati Stefano at Changan's Italian office and was first unveiled at the 2012 Frankfurt motor show. Eado also comes with 'BlueCore' engines, a 1.5-liter Turbo and a 1.6 liter naturally aspirated unit. Eado is also available in hatchback called the Eado XT while an electric version called the Eado EV has also been launched. Price starts from 74,900 Yuan (PKR 11.9 lac) to up to 119,900 Yuan (PKR 19.13 lac). In 2013, with 90,723 sales the Eado became the most popular Changan-brand passenger car in China, while 154,885 units were sold in 2014, breaking the previous year record.
Changan Raeton
The Raeton is a midsize car by Changan. The flagship sedan was modeled upon the sixth-gen Toyota Camry and has been called a long-wheelbase version of the popular Japanese car. In the first six months after its release in April 2013, over 4,000 units were sold already. Raeton sells at an average of 8000 units a year in China which is impressive for a car of this size. Price starts at 109,800 Yuan (PKR 17.58 lac) and ends at 200,800 Yuan (PKR 32.16 lac). Power comes from a 1.8 turbo that churns out 175hp mated to a six-speed Tiptronic transmission or a 2.0-liter engine with 152hp and with a 5-speed manual or a 5-speed automatic gearbox.
Changan CS15 SUV
CS15 is a mini SUV produced by Changan with 1.5L petrol naturally aspirated engine producing 107hp and 145nm torque mated to a five-speed manual or a five-speed DCT (Dual Clutch Transmission). The DCT employed in such a cheap car is really impressive by Changan. Price stars from 57,900 Yuan (PKR 9.37 lac) to 73,900 Yuan (PKR 11.96 lac). The CS15 will officially be launched in April 2016.
Changan CS35 SUV
The CS35 was Changan's first entry into the SUV market. Sharing a platform with the Eado, it was styled by the Italian designer Dambrosio Luciano. In 2014, with 1,00,571 units sold, the CS35 was the 9th best-selling SUV in China. Price starts from 78,900 Yuan (PKR 12.76 lac) up to 98,900 Yuan (PKR 16 lac). CS35 uses a 1.6-liter engine with 125hp and 160nm, mated to a 5-speed manual of 4-speed automatic gearbox. Changan is also working on a new 1.5-liter turbo engine for the CS35 with 174hp and 192nm and is expected to arrive soon.
Changan CS75 SUV
The Changan CS75 is the first mid-size SUV by Changan. Price for the CS75 starts at 108,800 Yuan (PKR 17.6 lac) and ends at 143,800 Yuan (PKR 23.27 lac). There are two engines available: a 1.8 turbo with 180hp and a 2.0-liter naturally aspirated unit with 158hp, both mated to a 6-speed manual or a 6-speed automatic.
By looking at the above vehicles, it's hard to understand why Karakoram Motors never introduced any of these vehicles, particularly when they boast to be the first company in the world to assemble Chinese Right Hand Drive (RHD) vehicles (pickups) outside China. Now when the new Auto Policy has been announced, Karakoram Motors can work on to bring such vehicles here, particularly the low-budget BenBen Mini or the Alsvin V3. These cars if priced correctly, backed by proper after-sales support can create a stir in the low-budget vehicle segment of our market. Pakistani automobile market badly needs variety in under 1 million price bracket, and these Changan vehicles can fill that gap for sure.
Also Read: Karakoram Motors Pakistan Should Boost Their Game Before Creating Trouble For Other Chinese Automakers
Maybe Changan also needs someone as dedicated as Al-Haj FAW group to assemble and market their vehicles in Pakistan with proper after sales support. The Karakoram, or in fact any new auto maker who wants to work in Pakistan, needs to take a leaf out of FAW Pakistan's book.
We hope that the guys at Karakoram Motors are reading this!