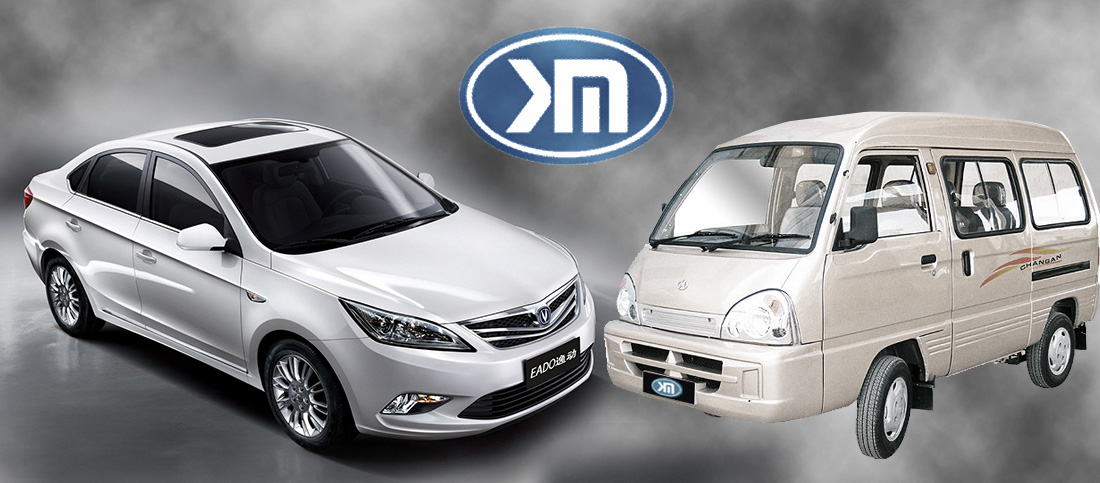 Karakoram Motors Pakistan Should Boost Their Game Before Creating Trouble For Other Chinese Automakers
The new auto policy has fringe benefits for new automakers interested in setting up shop in Pakistan. Though the auto policy has surprised and impressed the people, but there were manufacturers in Pakistan that can gain a lot from this policy. Let's talk about one, Karakoram Motors that came in 2003 to be the first automobile assembler and importer of Chinese vehicles in Pakistan. According to an excerpt from their website:
We are the sole distributors in Pakistan for some of the largest and famous automobile brands of China and have successfully introduced many new models of cars, vans, single and double cabin pickups, light trucks in CBU form and have become the first company of the world to assemble 800cc Chinese single cabin Right Hand Drive (RHD) pickup outside China. After signing a sole distribution and technical collaboration agreement with Chery Automobiles, China, Karakoram Motors introduced 800cc Chery cars in CBU and shall launch the same model in CKD (Locally Assembled) by early 2014 and plans to introduce other models of Chery in the subsequent years, hence Karakoram Motors would also become the first company of Pakistan to start producing RHD Chinese cars.
However, for more than a decade, an auto consumer in Pakistan still only gets to see the same old vehicles being sold by Karakoram. While Chinese vehicles have progressed leaps and bounds over these years, we still see cars that create an utterly bad impression of Chinese cars in peoples' minds. Karakoram has ties with major vehicle manufacturers in China including Chery, Changan, Lifan and Gonow. All these manufacturers produce some stunning vehicles today. It's hard to understand why Karakoram is still continuing with the same old vehicles when there are options which can become an instant hit in our market. And considering the fact that the company has already signed a technical collaboration agreement with Chery, modern vehicles can be introduced here with ease.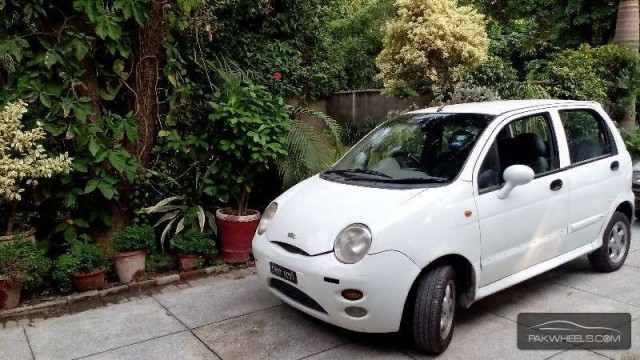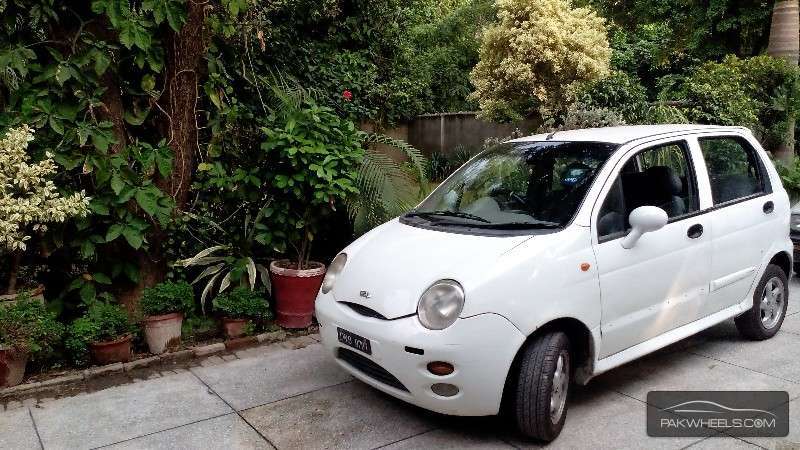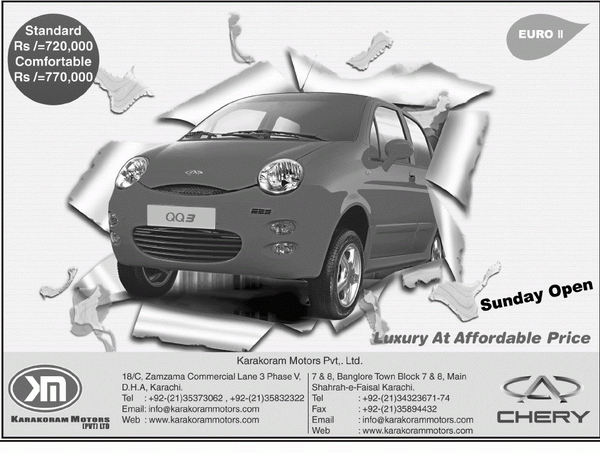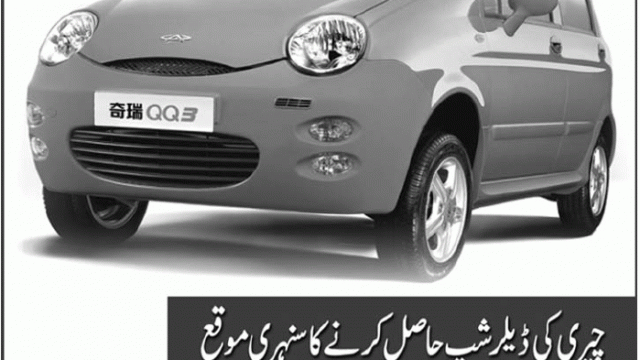 Taking a look at their offerings, the Chery QQ was introduced into our market back in 2005 and enjoyed impressive sales initially and had even gained a good number of loyal customers but that's history now. By 2009, the car had already gone out of competition however in 2011, there were reports about a re-launch of a locally assembled QQ3 but that never happened. In 2008, Karakoram Motors were about to launch the Lifan 520 sedan and ads in the newspapers were being published during that time, a couple of Lifan 520 sedans were also spotted on the roads, but the actual launch of the said vehicle never occurred. The few imported units of the 520 cars went into the use of their company employees.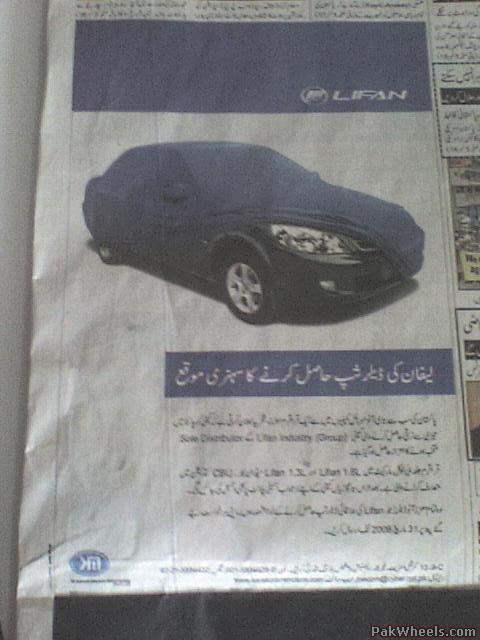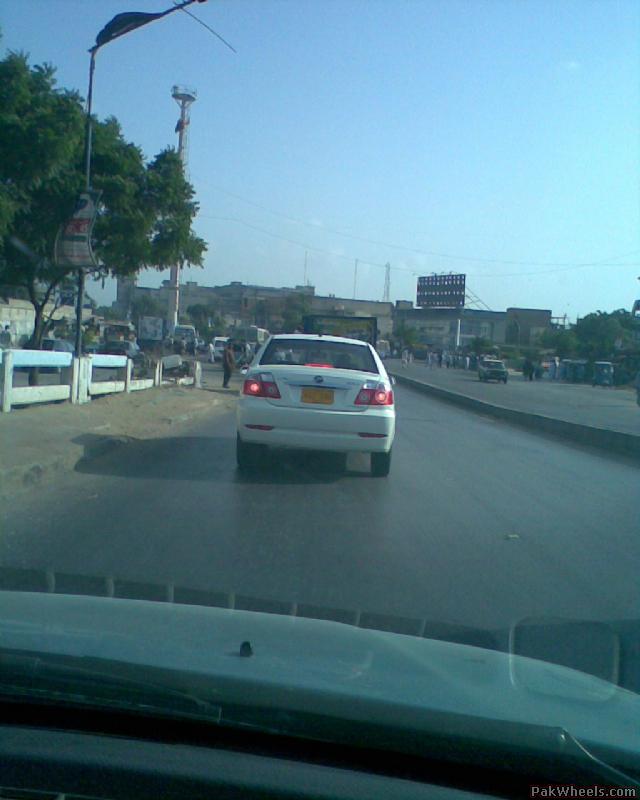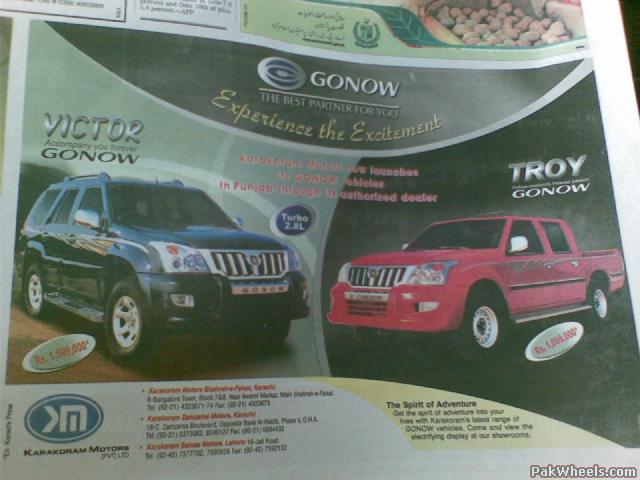 Gonow Victor, another lousy copy of Toyota Prado was also introduced by Karakoram back in 2006/07, and as expected, it was never able to become a success. In 2011, Karakoram launched an obsolete 11 seater Kaghan van priced at PKR 12.85 lac, and that was a complete disaster as well. In 2012, there was news about the launch of Chery Fulwin2 sedan and it was also spotted testing on the roads of Karachi, but the car never came here. In addition to the above, Karakoram Motors sold vans and pickups called Kalash, Kalam and Gilgit.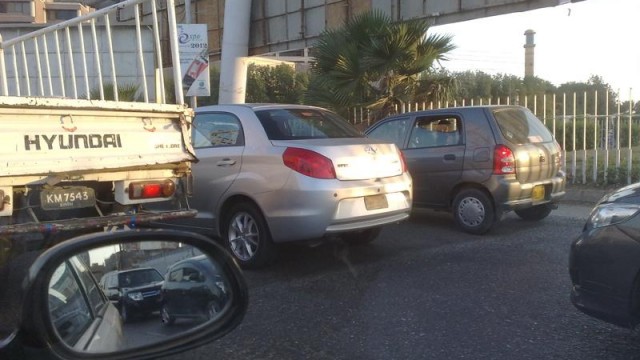 Chery, Changan, Lifan and Gonow all produce some exciting vehicles today which should be introduced instead of the discarded stuff that Karakoram sells here. Since the company has a technical collaboration agreement with Chery, and ties with Changan, Gonow and Lifan, let's have a brief look at what vehicles they should offer & compare it with what they have been offering here in our market.
Chery Fulwin2
The Fulwin2, which was spotted in Karachi, has now become old since it was a pre-facelift version. In 2013, the Fulwin2 received a facelift and became even more impressive in terms of its visual appearance. Available in sedan as well as hatchback form the car comes with a 1.5 liter 109hp engine mated to a five-speed manual transmission. The Fulwin2 is a no-nonsense, practical car and a decent seller in China as well as export markets. The price of the hatchback starts from 50,000 yuan (PKR 7.8 lac) while the sedan starts from 55,000 yuan (PKR 8.6 lac). Wonder what's stopping Karakoram Motors from bringing this car here.
Chery Tiggo3
Chery Tiggo3 is out there for quite some time now in China as well as various export markets. In 2005, when Chery launched the QQ here, they were about to launch the Tiggo3 as well and their website also showcased it in their 'Coming Soon' page, but it was never launched. Available with a 1.6-liter 126hp engine; the Tiggo3 SUV comes with manual as well as the CVT transmission. Price starts from 70,000 yuan which converts into PKR 11 lac.
Changan BenBen Mini
Changan, who are also the joint venture partner of Suzuki in China, got the technology of the 7th generation Alto and developed their own super mini car, the BenBen Mini. The BenBen Mini is equipped with a DOHC 1.0-liter engine, which produces 70 hp and meets the Euro IV emission standards. Available in manual as well as IMT (Intelligent Manual Transmission) the price of BenBen Mini starts from just 36,900 yuan (PKR 5.7 lac).
Changan V3
The V3 is a cheap entry level sedan by Changan available in 1.3 liter 93hp engine mated to a five-speed manual transmission. The price of V3 starts from just 43,900 yuan which is only PKR 6.9 lac. Instead of throwing the same old Changan double cabins at us, why not consider introducing these inexpensive yet practical options here?
Changan Star7
And while we still see Karakoram Motors trying to sell the lousy vans, Changan, on the other hand, offer the likes of Star7, also known as Taurus. With a 1.4 liter engine, this seven-seater van costs around 46,000 yuan (PKR 7.2 lac) and is way better in every aspect than what Karakoram Motors has been selling here since ages.
Lifan X50 SUV
Over these years, Lifan has emerged from a cheap clone-car maker into a promising contender among passenger car makers in China. The X50 SUV is an impressive vehicle among the range of SUVs that Lifan produces other than the sedans and hatchbacks. Power comes from a 1.3-liter 93hp unit or a 1.5 liter 102hp; both mated to a five-speed manual or a CVT transmission. X50 is priced from just 59,800 yuan which converts to PKR 9.5 lac only.
Lifan 820
820 is the flagship sedan by Lifan, which comes with either a 1.8 liter 133hp engine or a bigger 2.4 liter 167hp engine. The 1.8-liter engine has been developed by Lifan in collaboration with British automotive engineering firm Ricardo. However, the 2.4-liter engine has been sourced from Mitsubishi. Price starts from 81,800 yuan for the 1.8 version which converts into PKR 13 lac.
These are just a few examples that I have shared above. Today, Changan, Chery, Lifan and Gonow are all producing some extremely impressive vehicles, and they have a huge portfolio ranging from hatchbacks to sedans, vans as well as SUVs. We will be covering these vehicles in a separate blog post soon, but for now, it's just food for thought for Karakoram Motors.
By offering substandard vehicles, they are actually creating problems for potential players like FAW, since the 'cheap' label gets associated with every Chinese vehicle being sold here in Pakistan, no matter how good it is. Karakoram really need to bring better vehicles here with competitive prices and work hard to improve an otherwise tarnished image of the brands they sell here.