All That FAW Can Offer: A Pakistani Auto Consumer's Expectations From FAW
Pakistani automobile market lacks variety, as mentioned earlier. Prior to the local assembling of automobiles, our market was filled with several available options from different manufacturers. However, today the car buying options are less than a handful. During the last two decades, different manufacturers tried to tap into the market but were unable to continue due to various reasons. This does show, however, that whenever there was an opportunity, the Pakistani buyer has shown interest in brands other than just the 'Big 3' of our market.
During the early 1990s, there were several cars imported via the Yellow Cab Scheme, later most of the cars were repainted and were used privately. Daewoo Racer & Hyundai Excel were among the popular sedans that were widely appreciated by the public. Towards the late 90s Kia Pride was brought here, and people did show interest in it, but the company soon wrapped up its operations and went away. In early 2000 Dewan Motors introduced Kia & Hyundai vehicles here, the cars become quite popular but within eight years Dewan stopped production of its cars and thus the available options were gone. Proton, the Malaysian automaker also stepped in and tried offering the mix of outdated & updated models but had to leave in a few years. Adam initiated with the Revo and then it was forced to close down as well. In addition to the Nissan Sunny & Mitsubishi Lancer, and the reconditioned cars that flooded our market in the previous decade, little flavor was offered by the Chinese manufacturers as well.
Chinese cars, the least impressive of the available options in the market still managed to attract quite a few buyers. The products compared to the available competition were inferior, chiefly because of the quality that was offered but, to be honest, the lineup itself was a bit lousy. The Changan carriers, Gonow Victor, Chery QQ & Geely CK sedan, were brought here but considering the kind of Chinese cars that the world gets today, we received the totally opposite. Recently however FAW has offered a few cars, the XPV, Sirius & V2 hatchback in our market. Having someone with a keen interest in Chinese cars, I must say apart from the Sirius, the lineup is visually least appealing. But then again, it's not the best that FAW has to offer us. Like other Chinese auto manufacturers, they have some stunning vehicles to offer, and they are doing quite well in other parts of the world, somehow the ones which come to our market are not the same offered elsewhere.

Unlike Chery & Geely which are the private Chinese car makers and their lineup is mostly based on reverse engineered clone-cars, FAW (First Automobile Works) is a state-owned Chinese auto giant and ranks among the top 4 Chinese auto manufacturers with an annual production of around 2.7 million units, the figure by any means is quite impressive. For us what's good about FAW is that unlike the previous Chinese companies that brought clone-cars here, FAW actually has licensed products. It has joint ventures with world's leading auto manufacturers including Audi, GM (General Motors), Volkswagen, Toyota & Mazda. Most of the cars that they develop are based on the technology they get from their partners mentioned above. Xiali, RedFlag (HogQi), Haima & Besturn are some brands FAW operates within China. While it might require a book to cover all the cars that FAW offers out there, we have shortlisted a few worth mentioning here. You can compare these cars with the ones that are offered here.
FAW Oley Hatchback:
FAW launched the Oley sedan in 2012. Oley was derived from an upgraded version of the VW Jetta PQ32 platform. Later FAW decided to use the Oley name as a full-fledged brand under which they will sell low priced cars. The Oley hatchback is much prettier than its sedan sibling, pretty much the case we have with Vitz & Platz here. Oley is powered by an FAW-developed 1.5-liter engine that produces 100hp and 135nm of torque, mated to a 5-speed manual and 4-speed automatic transmission. The price of the FAW Oley hatchback starts from $10,500 (around PKR 1,110,000/-).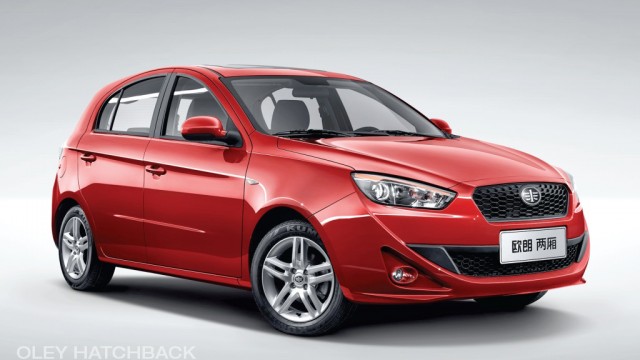 FAW Haima Family:
Haima is another sub-brand run by FAW and the car 'Family' is based on the Mazda 3 platform. Its engine is a 1.6l unit that produces 120hp and 158nm torque, mated to a 5-speed manual transmission. Price of the Haima Family starts from $11,800 (around PKR 1,245,000/-) and can be fairly placed in the 1600cc segment in our market.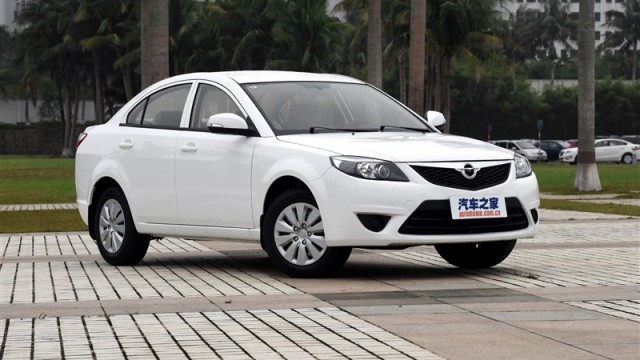 Haima S5 SUV:
The Haima S5 SUV is a promising offering by FAW in the compact SUV segment. Power comes from a 1.6l naturally aspirated four-cylinder petrol engine with 120hp and 160nm, mated to a five-speed manual gearbox sending power to the front wheels only. Price starts from $14,000 (PKR 1,476,000/-). There is also a 1.5l turbocharged four-cylinder petrol engine that has an output of 163hp and 223nm of torque and is mated to a CVT gearbox. The price of the turbo Haima S5 starts from $16,700 (PKR 1,762,000/-). The S5 can fill the gap created by the absence of Kia Sportage and can be considered a good option in the compact SUV segment.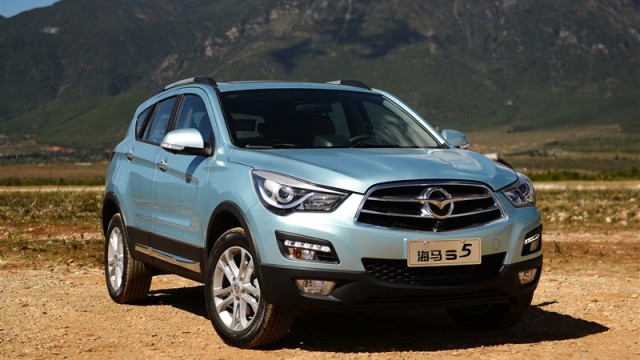 FAW Besturn B30:
Besturn B30 is a small sedan recently launched by FAW in the Chinese domestic market. Its roughly the same size as Toyota Vios or Honda City. The B30 is based on a VW Bora platform and runs on a VW 1.6l four-cylinder petrol engine with 109hp and 155nm of torque, mated to a five-speed manual or a six-speed automatic gearbox. The price of which starts from $10,900.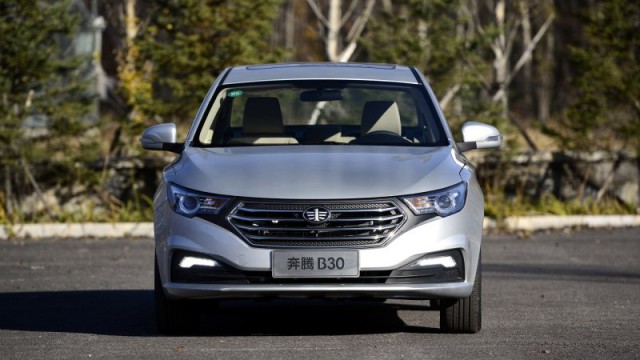 FAW Besturn B50:
Besturn B50 is out there for quite some time now and is doing well in export markets already. The B50 is based on a proven Mazda6 platform which FAW got from their joint venture with Mazda while the 1.6 liter engine powering the B50 comes from VW Bora. The 1.6 liter engine produces 106hp and 145nm of torque while mated to either a 5-speed manual or a 4-speed automatic gearbox. The price of the B50 starts from $14,500 (PKR 1,530,000/-) and having a proven DNA, can compete well with the likes of Aspire and Altis 1.6.. who knows?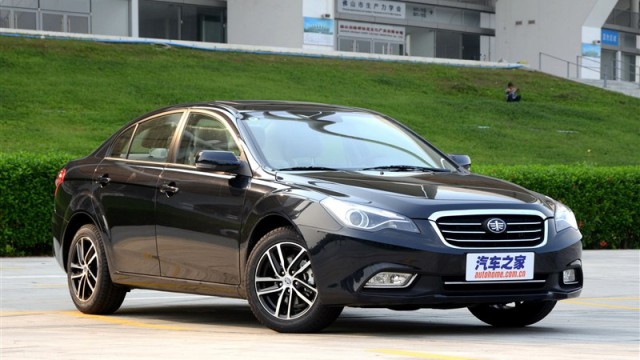 FAW Besturn B70:
Besturn B70 is slightly bigger than the B50, while still based on the Mazda 6 platform. The B70 is available with two engines: a Mazda-sourced four-cylinder petrol engine with 143hp and 185nm of torque, and a Volkswagen-sourced 1.8l turbo with 186hp and 235nm of torque for the Besturn B70 'RS sport'. Both engines are mated to either a 6-speed manual or a 6-speed automatic. Price of B70 starts from $15,600 (PKR 1,646,000/-) & goes up to $23,500 (PKR 2,479,000/-) for the 1.8l sport version. The 1.8 liter naturally aspirated version can be a good option to be placed with 1.8 liter Civic & Corolla Altis Grande.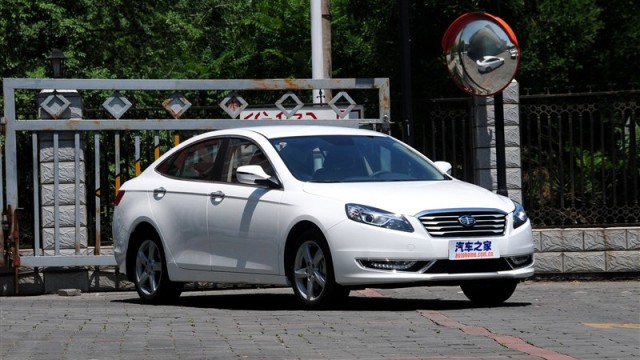 FAW Besturn B90:
The Besturn B90 is the top of the line premium offering by FAW. The platform is again based on the Mazda6, and comes with the 180hp 1.8l turbo and the 204hp 2.0l turbo engines from the FAW-Volkswagen joint venture. The price tag starts from $22,900 (PKR 2,416,000/-) and goes up to $31,700 (PKR 3,344,000/-) for the 2.0l turbo version. However at price tag this high, it is unlikely to become a success here.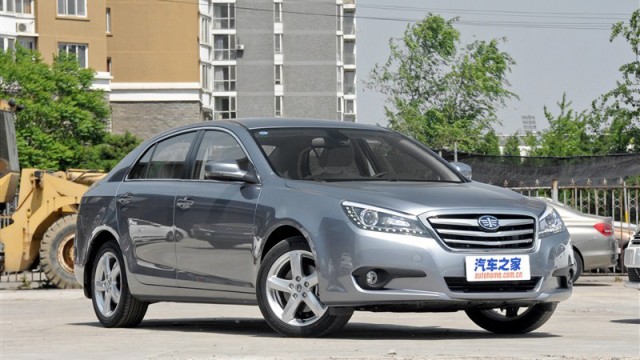 FAW Besturn X80 SUV:
The X80 underpins a Mazda platform and is powered by a 1.8 liter turbocharged four-cylinder engine with 180hp and 235nm of torque, mated to a 6-speed automatic transmission. X80 is also available with a 147hp 2.0 liter four-cylinder naturally aspirated petrol engine. Price starts from $18,800 (PKR 1,983,000/-) and goes up to $28,500 (PKR 3,006,000/-) for the loaded versions.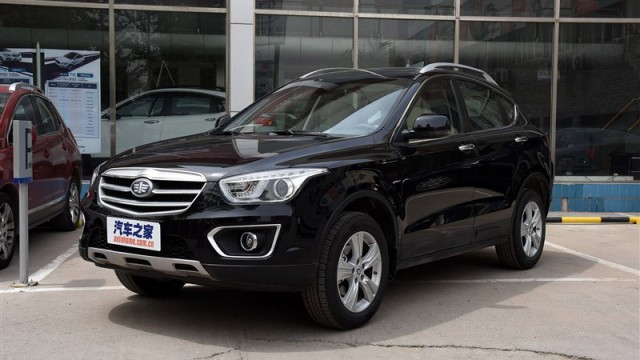 What's worth mentioning is that these vehicles are equipped with safety features like Driver & Passenger Airbag, ABS+EBD as standard, within the price mentioned above. It is way more than what the expensive local cars of our market have to offer. These are just a few of the vehicles shared here, which we believe is enough to show the potential of the company. However, FAW should seriously work to bring better products here and do thorough marketing to create the brand awareness among the buyers. With proper after sales service and backup support from the company, potential buyers will definitely go for such options. People of this country have always shown welcome and support to the change, the past speaks. We sure hope to see more FAW vehicles here so that we can go a step further in bringing back the lost variety of our automobile market.
Photo courtesy: AutoHome