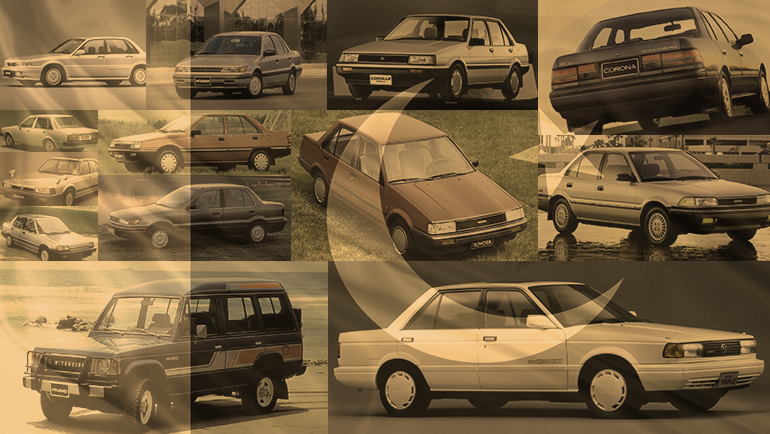 1980s: An Era Never Remembered For The Variety of Cars That Pakistan Had
In terms of the number of options available for an automobile buyer in Pakistan, we are definitely witnessing the worst period ever. There are currently only three sedans (Civic, City and Corolla) and 4 hatchbacks (Mehran, Cultus, Wagon-R and Swift) to choose from. If you are to buy a 1300cc sedan, you have to choose either between City, or a Corolla…and that's it. In 1800cc segment, the competition revolves around Civic and Corolla Altis, while the hatchback segment is all but Suzuki's playground. If we add the Bolan and Ravi Carrier and a couple of options recently offered by FAW, the total number of car buying options still remains around 10. A lot of people blame the buyer for being "resale-obsessed" and "not willing for a change" but in reality the market has been engineered in such a way, that the automakers can churn maximum profits out of a non-competitive monopolized market.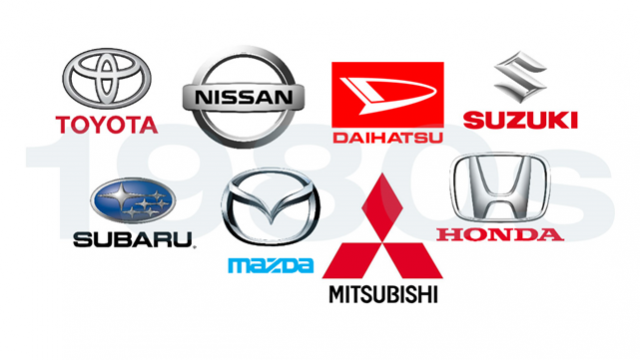 Before the imports were halted in favor of local production of automobiles which started in our country back in the early 90's, the options available to a car buyer in Pakistan were almost five times more than what we have today. Ask anyone who has observed the market in the 1970s and 80's, things were absolutely different. People were free to explore a variety of brands and the concept of resale while still existed to a certain extent, wasn't a topmost priority as it is today. Let's try to sneak back into the past and have a little comparison between the number of options available today versus those available during the 80's.
It was during the mid-1960s when Japanese brands started to dominate our market. Before that, European and American brands were sold here, but their size and fuel consumption was a major point of concern, whereas the Japanese brands were smaller and fuel efficient. Most popular Japanese cars of the 60s were the Toyota Corona RT40, Mazda 1500 and Datsun Bluebird. Then during the 70s, more Japanese vehicles made their way to our market, Toyota Corolla became the most popular car here alongside Datsun Sunny and Mazda Familia. Later towards the late 70s Suzuki, Mitsubishi and Daihatsu cars also made their way into our automobile market.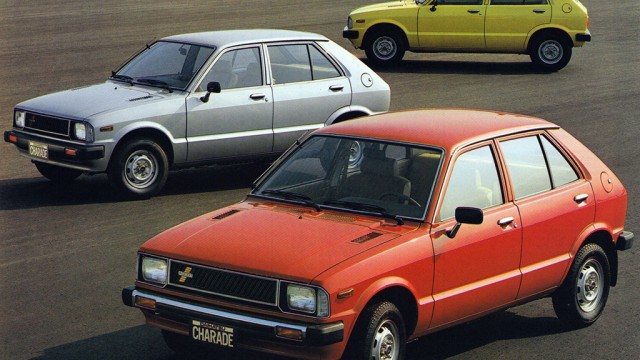 The 80's was probably the golden era of our automobile market in terms of the variety of options we enjoyed. Not only this, we used to get a new shape approximately every 3rd year which resulted in a magnificent variety of cars to choose from within a single decade. Just put it this way, talking about 1000cc hatchbacks from 1980 to 1989, within a decade there were 3 generations of Daihatsu Charade alone. They were offered in several trim options and engine variants (Diesel/ Petrol/ Turbo etc). While if we add up the likes of Toyota Starlet, Nissan Pulsar, Suzuki Swift, Subaru J10 etc. the number (including the trims) would exceed 20 whereas from 1991 to 1999 there was only one option, the Suzuki Khyber available in only one trim, with no metallic color offered before 1999. Towards the late 90's, Kia Pride made its way and was available for a couple of years only before the company packed up and left.
Not only this but hatchbacks that we had in the eighties were better equipped than those offered locally by 2010. Take local Suzuki Alto as an example, it was never offered with rear window defrosters or proper retract side mirrors while cars of the eighties have had much more than this to offer.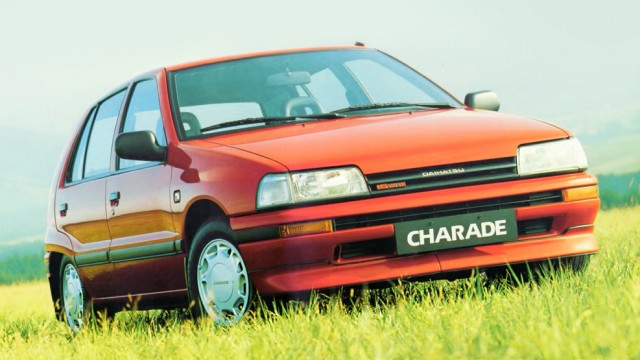 If you were to buy a 1300cc sedan, the options available during the 80's included Daihatsu Charmant, Honda Civic, Toyota Corolla, Toyota Sprinter, Mazda 323, Mitsubishi Lancer, Nissan Sunny, and a few more, each available in multiple trims. Not only that the options were so many, the liberty to choose between the trims as well as the interior color was something a buyer of today can never enjoy. Take Honda Civic, for example, the 3rd generation Civic was available in as many as ten exterior colors and four interior colors (Black, Brown, Maroon and Blue) to choose from. Most of the cars we had during the 80's were offered in multiple interior color options. Today if we are to buy a local car, we are bound to get a single interior color, which remains same in all the range of available trims.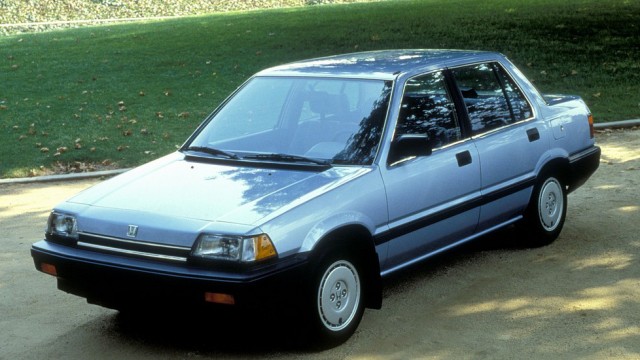 The 1500cc+ category was filled with options like Honda Accords, Toyota Corona, Crown, Mitsubishi Galant, Mazda 626, 929 while a long list of cars with bigger engines were also found frequently on the roads. In 4x4s the Mitsubishi Pajero was considered as the status symbol of the 80's, followed by Toyota Land Cruiser, Nissan Patrol and smaller ones like Daihatsu Rocky and Suzuki SJ410 were there to be offered.
A car buyer back then was never so obsessed with resale as a new shape vehicle within three years was a norm. People were always ready to go for a change and brands like Nissan, Mazda and Mitsubishi were equally popular during the 80's. Particularly Nissan (Datsun) and Mazda were there since the 60's and had a very loyal customer base before they were ruled out of the market.
Also Read: Atlas Honda Investing 100 Millions USD To Increase Production
Most of the cars from the 80's are still surviving strongly even after nearly 30 years of their life, parts are available, and they still hold a decent resale value. Daihatsu Charade being one of the most popular cars from the 80's is still found in handsome number on our roads, the iconic Corolla EE80 and 90, considered as one of the most successful corollas of the era. Mitsubishi Lancer, the car that came equipped with a digital speedometer in the 80's, the Honda Accord 3rd gen, considered as one of the most comfortable cars of its time.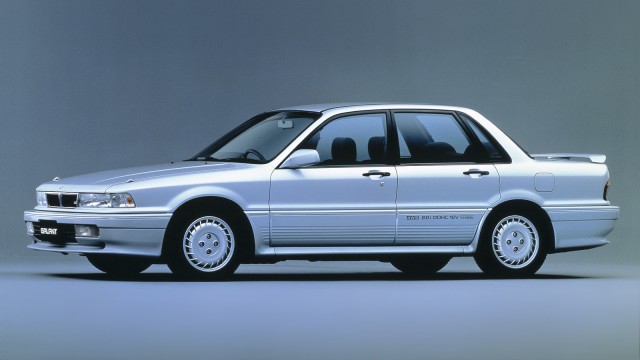 It is sad to see that the local automakers keep offering the same shape for several years. Indus motors dragged the 7th gen E100 Corolla for about nine years, PakSuzuki has been dragging the Mehran ever since, while Cultus is nothing but a hatchback version of the discontinued Margalla, still in production having completed more than 25 years of its life. The current Honda City is also about to enter its 7th year of production in our market. Not to mention the Suzuki Ravi and Bolan, which have their connections from the 1970's, have completed about 35 years of their life without any sort of technological improvement whatsoever.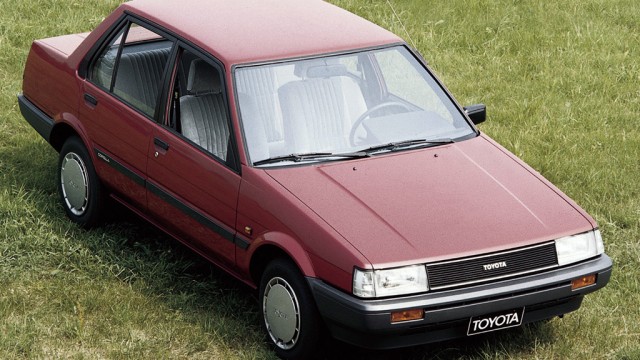 Pakistani market has a lot of potential if given the right options at the right price people will surely go for a change. The government should encourage new entrants in the automobile sector and must provide a fair playground for automobile manufacturing companies to ensure a competition driven market that will be beneficent to our industry, our economy as well as the consumer.
Pictures courtesy: favcars