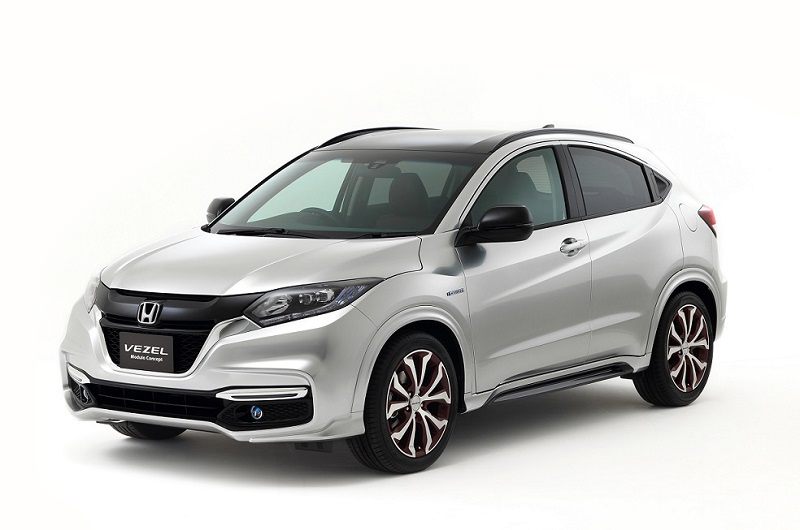 Faulty Honda Vezel and Fit Hybrid Were Imported Between 2013 And 2014 In Pakistan
Cars that sell well in Pakistan are either white Corolla Xli or imported cars. Wherever you see on the roads, you will find one or two imported cars, and especially Japanese imports. I remember it started with Toyota Vitz a decade ago. Folks started to import Vitz cars in bulk, and they were selling like hot cakes. The trend of import snowballed and now we see all sorts of beautiful, slightly odd and sometimes downright bizarre cars. Toyota initially gained a lot of traction with its cars, but them we started to see some quite good looking cars from Honda as well – Crossroads and Vezel to name a few.
I came across an old article on Bloomberg today. The article is dated July 10, 2014. It was about Honda Japan recalling its Vezel and Fit Hybrid cars. According to the article, the cars had 'control flaw'. Basically, Honda had recalled these cars due to a faulty software that could cause the cars to accelerate on their own. 175000 vehicles were recalled to fix the bug. Honda had received 11 reports of accidents in Japan because of the software. And before this potentially deadly software bug, Vezel and Fit, both were previously recalled because their dual-clutch 7 speed transmission was malfunctioning. It wouldn't let the car drive at all.
This made me thinking, what are the chances that the Honda cars that are shipped to Pakistan still have those issue? I mean it is understandable if the car is brand new. Like if you search PakWheels used car section, you will find ads of hundreds of 2015 Vezels. Many of them are brand new, or as we usually say, 'zero metar!'. But what about the cars what were imported before Honda realized the problems with their cars? I don't see any infrastructure in Pakistan by Honda that can fix their imported cars.
"Yahan in se apni local cars theek ho jayein to bari baat hai!"
One car dealer told me when we talked about this issue. Also, when Toyota Prius was being imported at the start, there were people who used to say that most of these cars have faulty batteries. No one knows what happened to those cars and their batteries. The battery is one thing. It is a replacement part, and you can find one in a junk/scrap market and replace them. But replacing/updating a proprietary company software is a totally different thing. Honda Vezel was launched in late 2013, and we in Pakistan started to see them in mid-2014. The Fit has been here for as long as 2011. The dual clutch problem was found in Fit (aka All New Fit Hybrid) and Vezel hybrid cars that were made between June of 2013 and February of 2014. By that time, more than 80,000 (10,424 Vezel and 70,929 Fit Hybrid) cars were called for recall. The software of their new dual clutch transmission was buggy and used to cause hindrance in daily driving. I searched on PakWheels and found 9 Fit Hybrid cars that are between 2013 and 2014. Now, what are the chances that the previous owners of these 9 cars were lazy Japanese guys who really weren't bothered to take them for a recall? Or maybe these cars were brought to Pakistan before the problem was detected in Japan and were standing at the port for a long time. Same is the case with Vezel. You can find a Vezel as old as 2013 model.
The point of writing all of this is what Honda can do to help its consumers here in Pakistan. Well first, they can equip Honda Atlas folks to be able to update whatever software upgrades all of their cars need, imported or otherwise. This will not only help Honda's consumers, no matter what Honda vehicle they drive. But will also increase some major brownie points in favor of Honda in the eyes of general Pakistani auto consumers. The other issue in that those cars that had second software bug can be fatal. A car speeding up unintendedly can be something very dangerous. And consumer rights are already not very high on the list of things for the concerned governmental department. No one's going to bat an eye if something unfortunate happens in those faulty Vezel or Fit cars. We are not discouraging people who want to buy imported cars. But what are the chances your Honda Vezel or Fit Hybrid is also one of those that were recalled but weren't taken to the dealership? Maybe it is better to do a little research about those cars before you buy them and put your family in them.