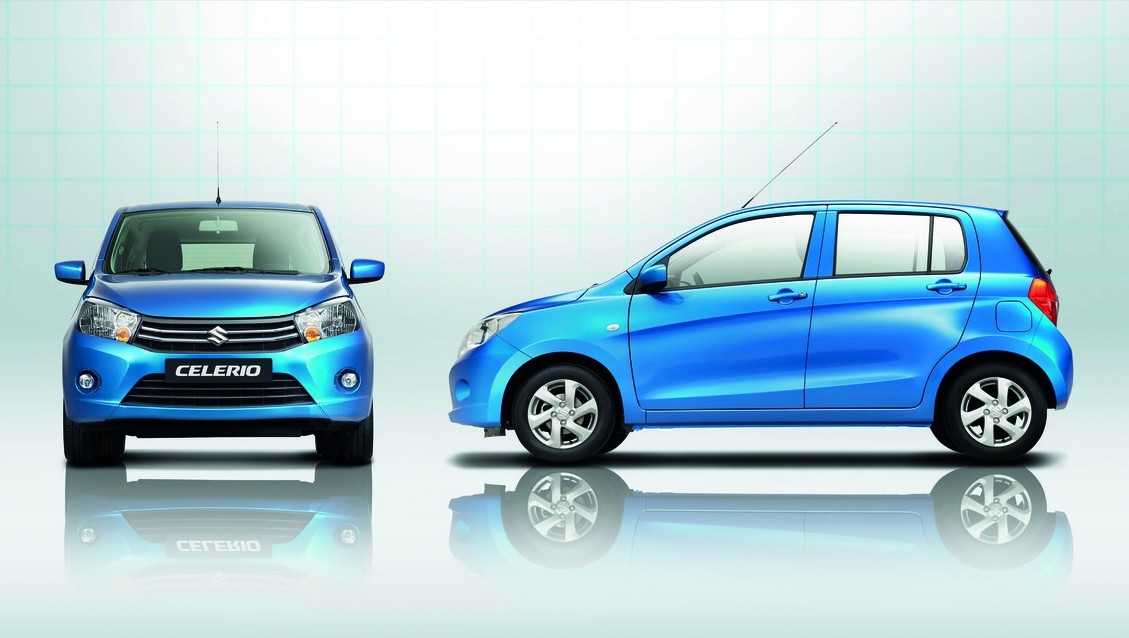 Pak Suzuki Will Be Replacing Its Suzuki Cultus With The All New Celerio
Last weekend, there was a news floating around the internet about potential new car launches from Pakistani Big Three carmakers. We published a blog regarding possible Honda HR-V launch in Q1 of 2016 by Honda Atlas in Pakistan. You can also find the link to the said blog below. Also, Toyota Indus Motors is pondering upon the option of locally assembling and selling Vitz and Toyota Vios. Along with those two, Pak Suzuki might also come up with a replacement for its Cultus hatchback. We here at PakWheels have a love/hate relationship with the mighty Cultus. But as much as we love Cultus, we won't hate to see it finally leave, albeit in favor of the new Celerio.
Also Read: Honda Atlas Is Getting Ready To Launch H-RV In Pakistan In Early 2016
Suzuki internationally has used the 'Cultus' name for its various cars. But the one we have here in Pakistan is basically a Suzuki Margalla without a boot. It was launched in 2000, as a replacement to the much-loved Khayber. From 2000 to 2007, Cultus was offered with carby engine. From 2007 onwards, Pak Suzuki launched the hatchback with an EFI engine.
Now prepare yourself for some useless Pakistani Cultus trivia.
Carby Cultus variants:
VX – 2000 to 2005
VX CNG – 2002 to 2005
VXR – 2000 to 2007
VXR CNG – 2002 to 2007
VXL – 2002 to 2007
VXL CNG – 2002 to 2007
EFI Cultus variants:
From 2007 to 2012, two variants were offered, and CNG was offered in both variants.
From 2012 on-wards, Euro II Cultus was offered with just one variant and now we have CNG for Euro II Cultus as well, although no CNG in Punjab province. You can use this absolutely useless information to impress ladies. Moving on!
The end of the year 2015 means Cultus has been with us for 15 years now. The change surely was overdue. So it is only normal that the news that Pak Suzuki is replacing Cultus with Celerio didn't make us go 'wow', but 'finally!'. These are the sales figures of Suzuki Cultus over last five years.

You can see the numbers have been pretty much consistent throughout the years (except 2010-11). So considering the car was selling at a constant rate, no wonder Pak Suzuki didn't bother to upgrade. I guess we confused a silver color Cultus with a knight in shining armor. However, these are definitely not the best years of this car. The Cultus has seen some epic sales in FY 2006-07 (29,837 units) and 2007-08 (27,563 units).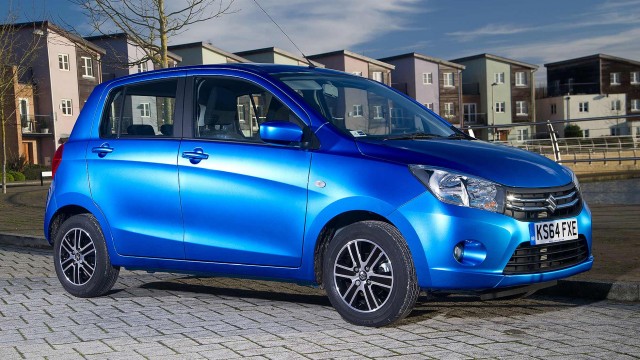 We already have a relatively modern Suzuki hatchback in the form of Swift, although in my opinion is it in much need of a refresh/facelift as well. Celerio is meant to be a relatively cheaper version of the Swift. Currently, Celerio is being made in India and Indonesia. It is a five-door hatch that is classified as a 'City Car'. It would be great if Pak Suzuki starts its local manufacturing. Importing completely built units (CBU) or semi knock-down units (CKD) from Indonesia will make the final price of the car jump upwards. Local manufacturing will not only keep the price low but will also help turn the cycle of local economics.
Celerio was launched in 2014 and has been doing well for what it's worth. Suzuki has employed it 3-cylinder 1.0-liter K-Series engine for Celerio. K-Series engine is also available in the locally sold Wagon-R. The engine is Wagon-R produces 67 BHP and 90 Nm of torque. The engine in Celerio is supposed to be the updated version of the normal K-Series. So there's a possibility it will make more power or be more fuel efficient than the local Wagon-R. Celerio itself weighs just around 1250 kg. That will play an important part in its fuel efficiency as well. In India, there is a two cylinder diesel version of Celerio available as well but I doubt it will be sold here in Pakistan. Petrol engine Celerio is available with both five-speed manual and a five-speed auto transmission.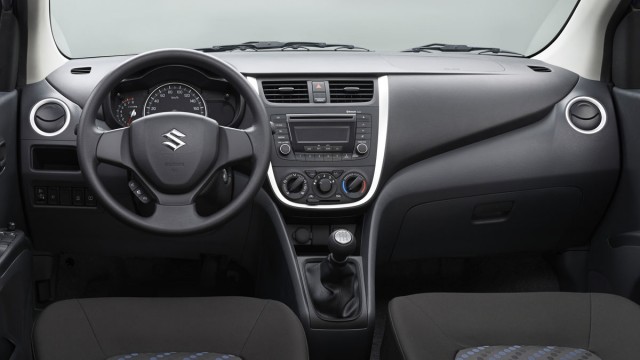 Internationally, the Celerio comes quite well equipped. I mean even in the base version found in the UK, you get six airbags and keyless entry along with the whole bunch of accessories and functions. That, of course, is not going to happen here. And we can't blame it all on Pak Suzuki. They need to keep the price down for cars to sell. And all the 'luxuries' add to the final price of the car. The taxes local manufacturers have to pay for each sold car are huge. No wonder the final price of a top of the line Honda Civic or Toyota Corolla ends up around 2.5 million PKR. In the UK, the Celerio is available from as low as £7000 for a base model Celerio to £9,800 for the top of the line version. There is no point converting those prices to Pakistani Rupee considering market of UK is on a whole new level compared to Pakistani market.
Needless to say, we are excited about the potential new car from Pak Suzuki. It is small and fuel efficient, looks modern and can be a perfect small city car. There were rumors that plans for launching Celerio in Pakistan have been binned, but let's just hope that didn't happen. I am pretty sure if Pak Suzuki play their cards right, Celerio can be a hit. Wagon-R is priced under PKR 1 million. If Celerio is also priced under a million or tad bit over, and comes equipped with a bunch of accessories, I think people will prefer buying Celerios instead of all the 660 cc imported cars. Celerio will be launched in late 2016 or early 2017. For now, let's wait and see.