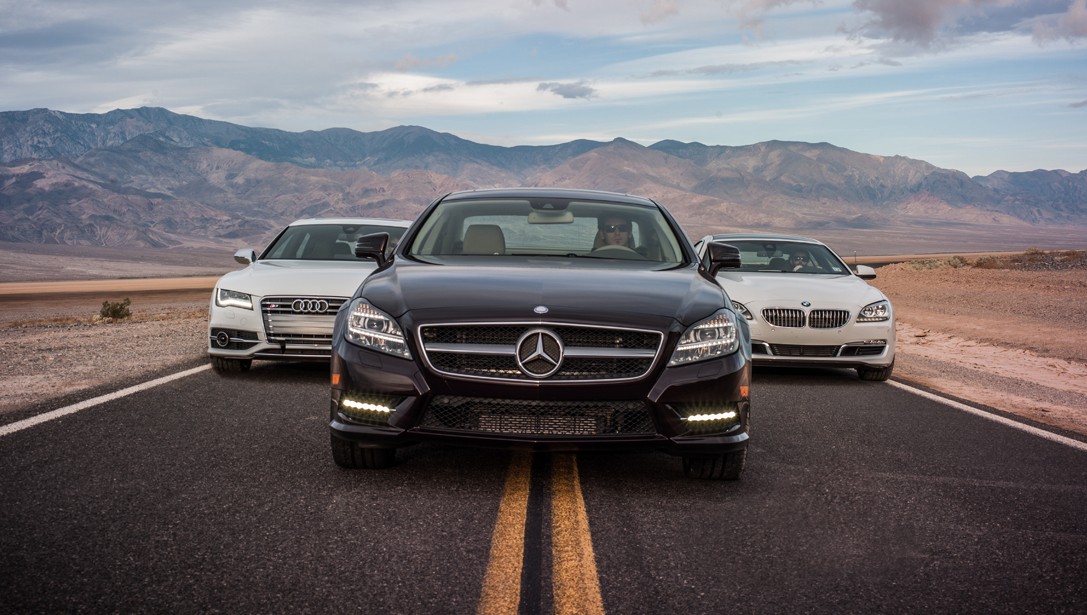 Mercedes Outsold BMW In The First Quarter Of 2016 Internationally
For the first time in a decade, Mercedes-Benz is closer to grabbing the top spot in the world's luxury-car market after it reported sales boost twice as fast as its compatriot rival, BMW, in the first quarter of the year.
Mercedes-Benz reported the sales of 483,487 vehicles around the world by the end of the month of March. That is an increase of 13pc worldwide. But on the other hand, BMW sales were up by only 6pc in the same duration and sold 478,743 units of its luxury cars worldwide. Audi stood at third place with the sale of 455,750 units in the first three months of the current year, according to the numbers issued by the German luxury brand. That is an increase of 4pc.
Also Read: 2017 Audi A3 Facelift Released Internationally
Mercedes has announced it wants to overtake BMW by the year 2020. But from the looks of it, Daimler might be able to do that sooner than that. The sales all of their new models are going strong, including their SUVs. Experts are predicting the sales will speed up in the second half of 2016 with the launch of the new Mercedes E-Class. E-Class vehicles have been quite popular in business markets and is considered as a premium executive sedan. The E-Class rival by BMW, the BMW 5 Series, is not up for a launch for at least one and a half year.
An interesting fact about the rise of Mercedes sales is the popularity of its small premium offering; the A-Class. Mercedes sold around 150000 units of A Class worldwide in the first three months. That is an increase of impressive 26pc. Audi is also hoping to capture some of the market share with its new 2017 Audi A3 premium compact sedan. Even BMW is now working on a competitor of the A-Class and Audi A3 cars.
But BMW still outsold Mercedes and Audi in the month of March with the deliveries of 201,352 units compared to their 198,921 and 186,100 units respectively.
Audi has been working quite hard in Pakistan lately. They have woken up Mercedes Pakistan as well, who had gone complacent and were ignoring their Pakistani customer base. The competition in Pakistan for both of these German companies is no doubt tough. The existing Japanese automakers need the same competition for them to improve their products and services.
New Mercedes-Benz E-Class