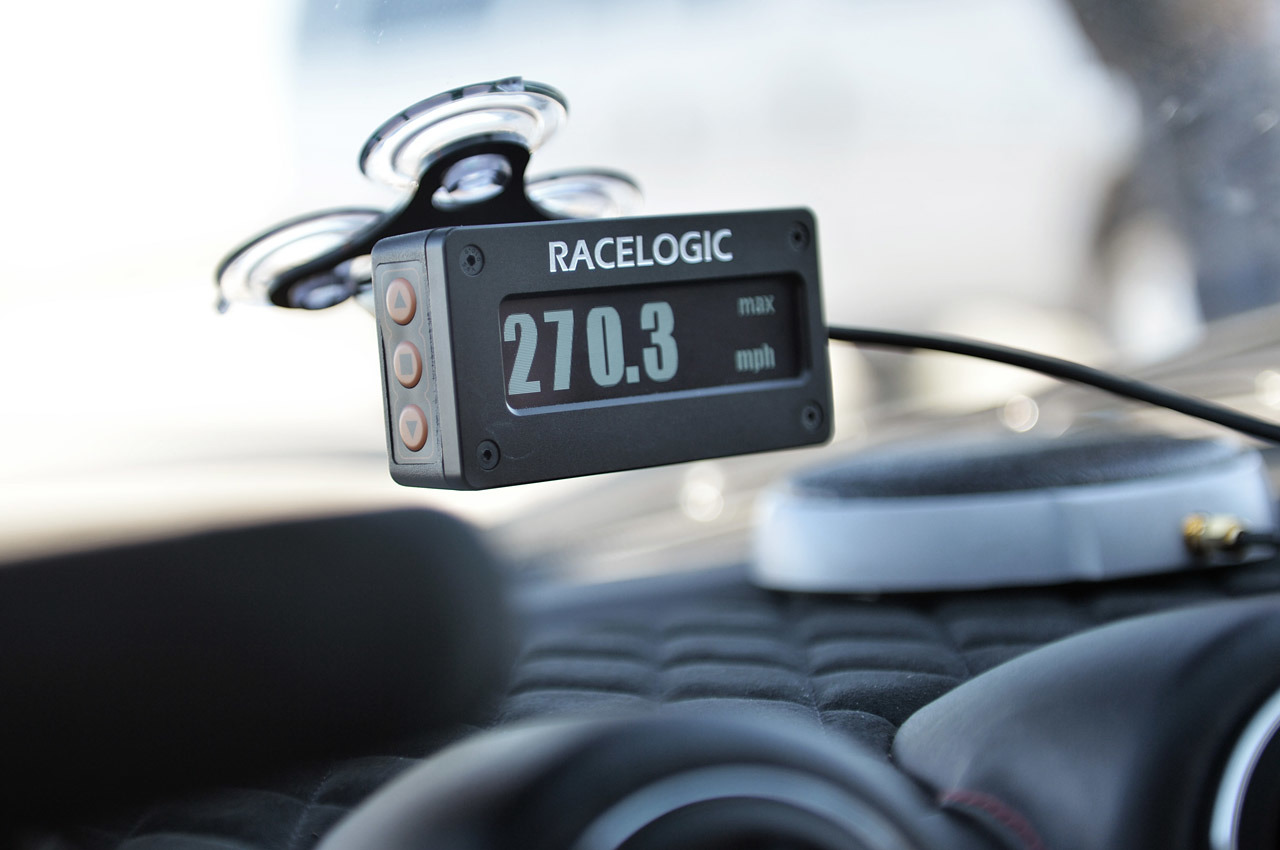 Hennessey Venom GT shatters Bugatti Veyron's speed record
When we come across world fast cars, few names comes in to mind, Ferrari, Lamborghini, Porsche GT and list goes on. But then there are few  really crazy amazingly fastest super cars on the  planet like the Bugatti Veyron Super Sport, Koenigsegg CCX, Maclaren F1 e.t.c
The fight for the crown of the world fastest car has always remained a hot debate among auto enthusiasts as well as the car manufacturers. Back in August 2013 we reported about Venom GT strips Bugatti Veryon Record for Fastest car. Later Bugatti breaking the record and setting up a new one. But as the famous quote "Records are made to be broken", Venom GT did it again.
Hennessey Performance Engineering  is a Texas, USA bases American firm which specializes is tuning and modifying sports and super cars. Back in 2011 HPE revealed Hennessey's Venom GT based on Lotus Exige. Hennessey Venom GT is powered by a twin-turbocharged, 7-litre V8 engine with output of 1,244 BHP. HPE claimed that their Venom GT is the fastest car and to prove that they actually took the  car on the track to get it tested. Not a highway or any small runway was more than enough, so they selected the NASA Kennedy Space Center in Florida. The record was set on a 3.2 mile long runway. Racelogic Vbox telemetry system was used to accurately record the speed to point decimal.

World's Fastest- 270.49 mph Hennessey Venom GT by f1589661886
The entire run from 0 to 270 mph took less than a minute while 120 to 220 MPH took less than ten seconds. The 0-60 was done in mare 2.6 seconds. The driver  Brian Smith said that he could catch another 5 to 10 miles easily but the runway was getting shorter every micro second and he couldn't achieve these possible extra miles. Although the Venom crossed 270 MPH, It will still not be able to make to the Guinness book. For  record books a car must complete two runs in opposite directions with the average speed serving as the record time. Venom GT was able to complete only one run as NASA didn't allow the second.
 Hennessey will manufacturer only 29 cars out of which 11 are already delivered at cost of 1.34 Million US each.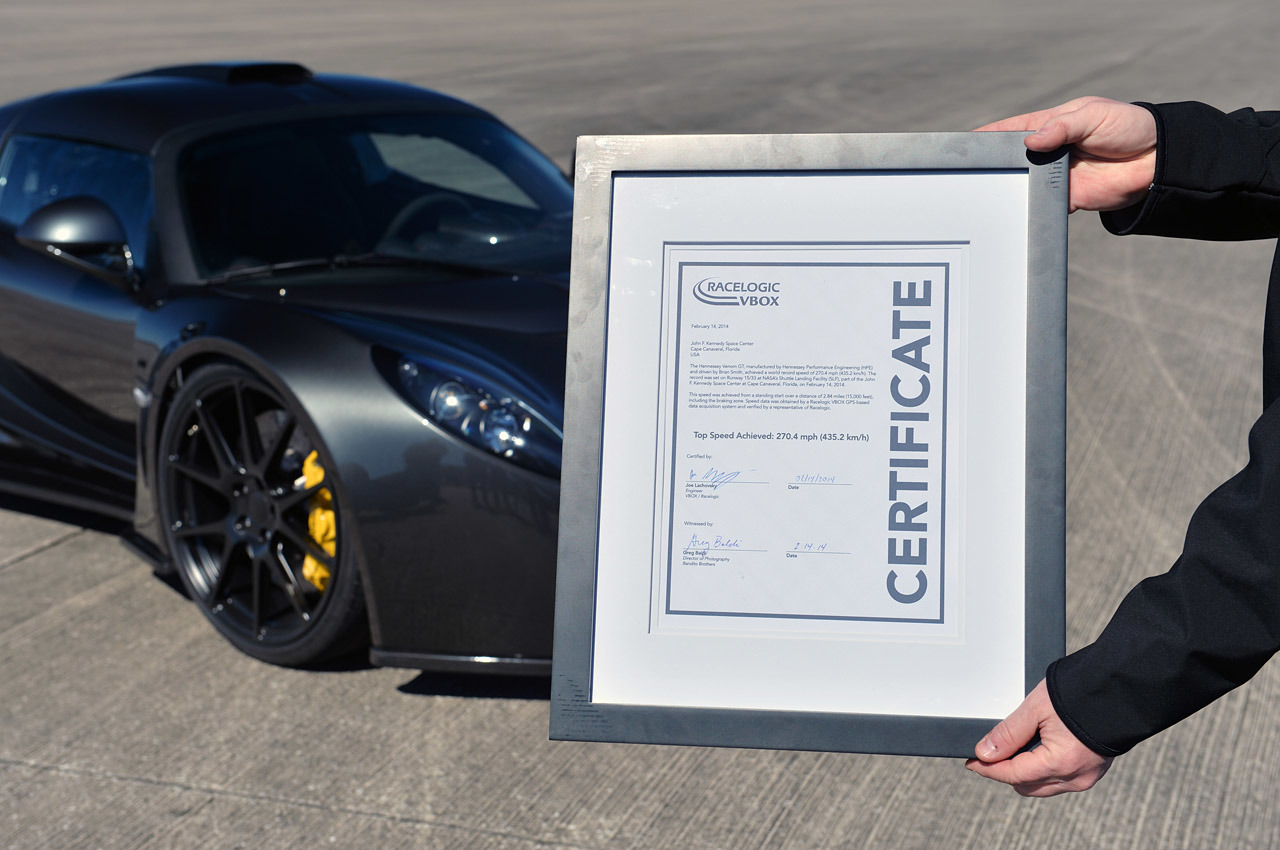 As of today available record following are the world top 10 fastest cars.
1. Hennessey Venom GT: 270 mph (434 km/h)
2. Bugatti Veyron Super Sport: 269 mph (431 km/h)
3. Koenigsegg Agera R: 260 mph (418 km/h)
4. SSC Ultimate Aero: 257 mph (413 km/h)  and the 9ff GT9-R: 257 mph (413 km/h)
5. Saleen S7 Twin-Turbo: 248 mph (399 km/h)
6. Koenigsegg CCX: 245 mph (394 km/h)
7. McLaren F1: 240 mph (386 km/h)
8. Zenvo ST1: 233 mph (374 km/h),
9. Pagani Huayra: 230 mph (370 km/h)
10.Gumpert Apollo and Noble M600: both at 225 mph (362 km/h)
Here is the Video: