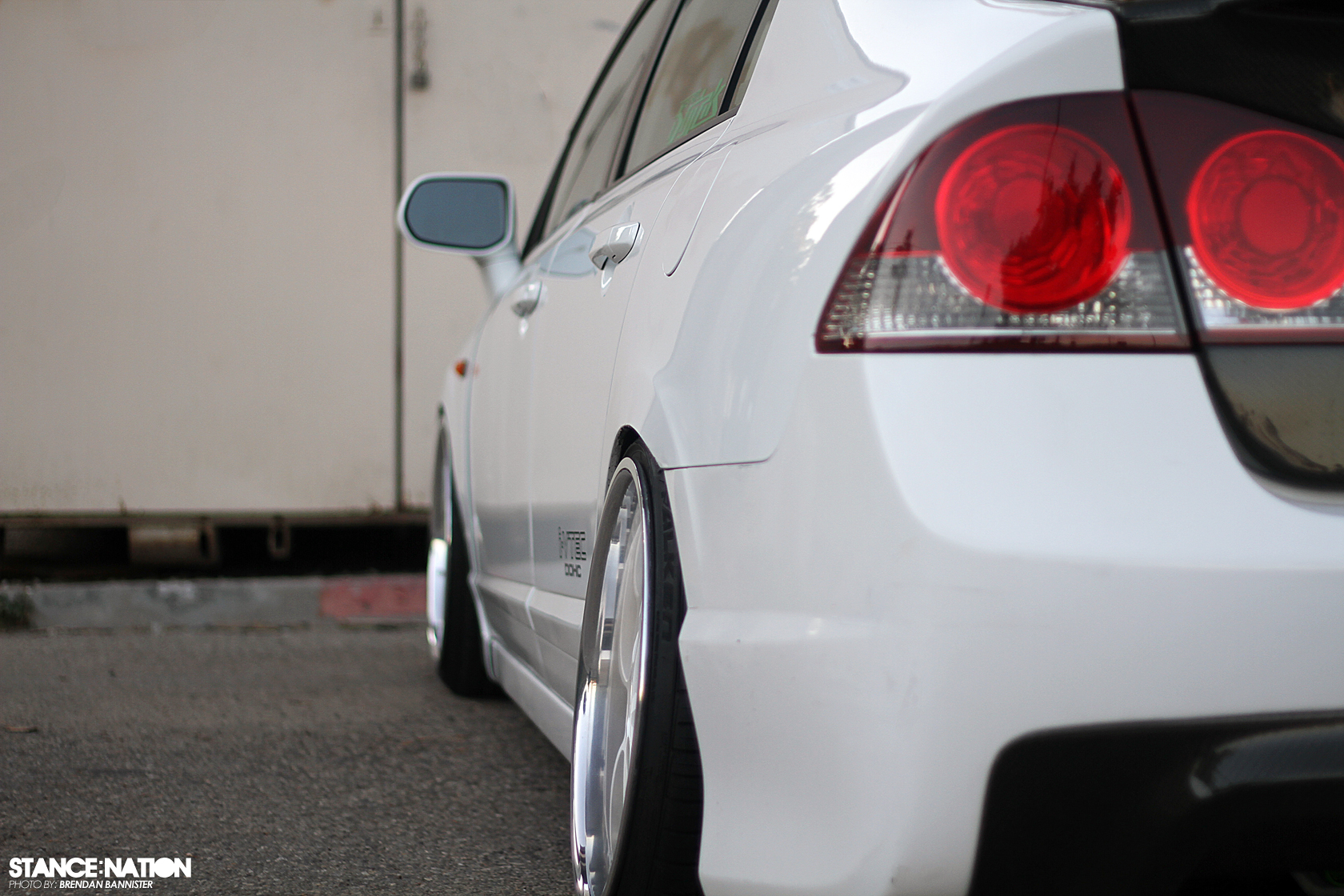 Honda Civic built exactly the way Pakistanis wanted but failed
White car, black hood and white wheels is the way Pakistani Civic aficionados wanted to make their car look like. This was the ultimate recipe for beauty but they failed again and again due to the lack of expertise and skills with our mechanics.
If white rims were found but they didn't match with the fender flares or sometimes body was lifted high because of the CNG cylinder that it ruined the looks. However, the lack of skills to match the fender flare with the perfect stance is the main issue Pakistani built Civics never looked so tidy. Something was always out of proportion but rather than look on the internets for the right fitment, they chose not to and despite wasted their time on the websites now blocked by PTA.
So I bring this ultimate Honda Civic to you in the recipe which you couldn't cook but tried so many times that – that combination has sort of become a cliche. Even though I do not personally like the Civic nor this white on white combination but when it is done perfectly, no one can resist asking for MOAR!
The following information is where most of the Pakistani Civics fail at. The wheels set up.
Wheels: 17×9 Work VS-XX all around wrapped in
Tires: 205/40/17
Coilovers: Buddy Club N
Ingalls front camber bolts and Skunk2 rear camber arms to have the perfect looking camber.
You can go read the rest of the post and learn this small magic trick so you can also do your Civic correctly.